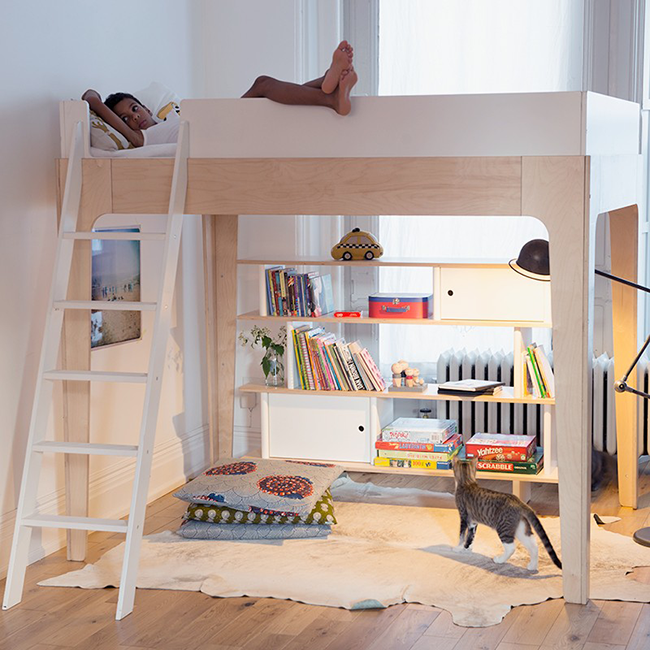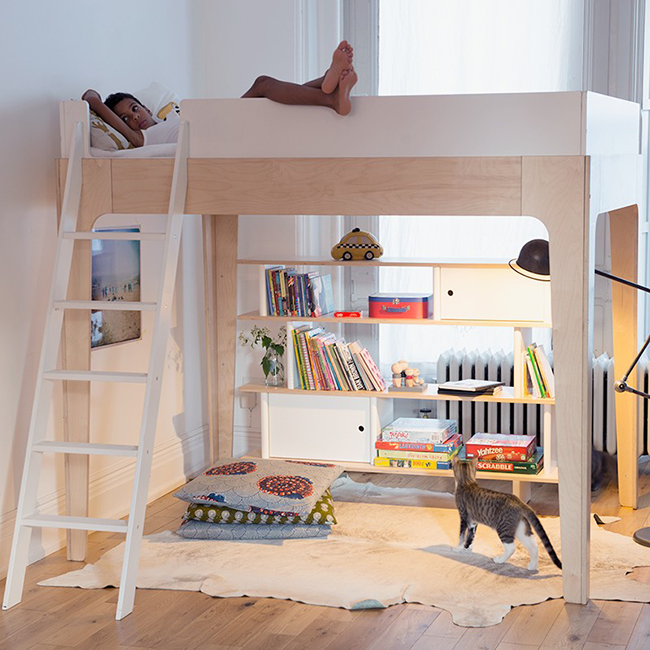 There's something rather special about a kids' loft bed. They make bedtime a whole lot more fun for children – and that's always a bonus when you're trying to get kiddies to bed.
Loft beds are also the ultimate space-saving idea for a smaller bedroom. With a loft bed, the floor space in your child's room is devoted to playing, storage or study, and the 'bed' becomes a magical little secret world of their own.
Above the door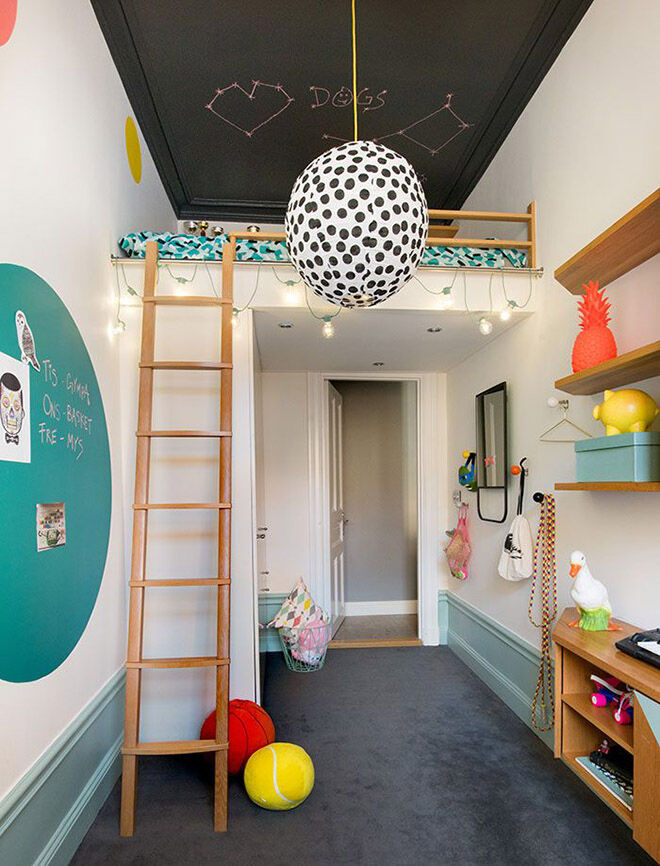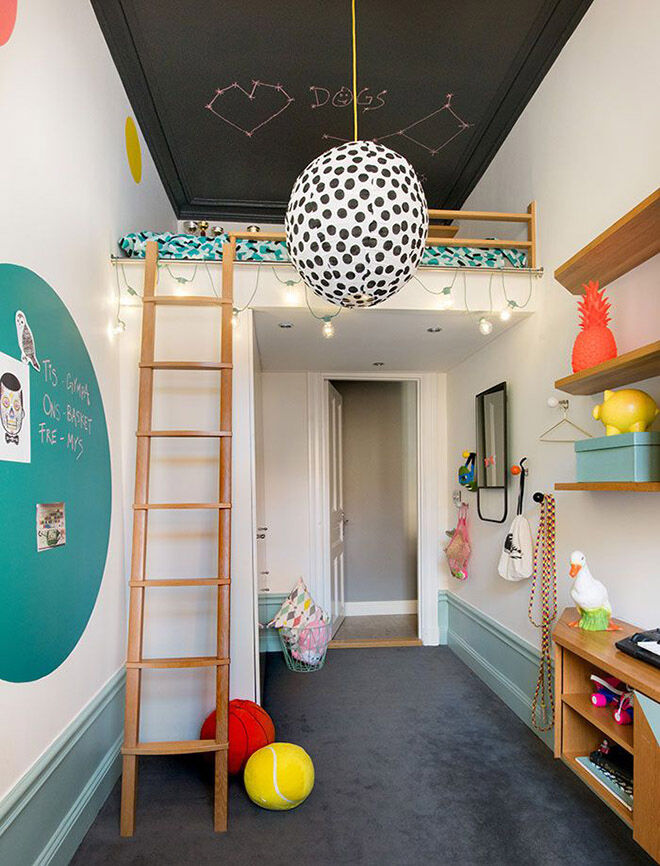 Doodle in bed … on the ceiling! Such a clever idea, draw about dreams and bedtime stories – if the bed's up high, painting the ceiling with chalkboard paint gives them a never-ending canvas, just like this creative loft spotted over at Planete Deco.
Stairway to sleep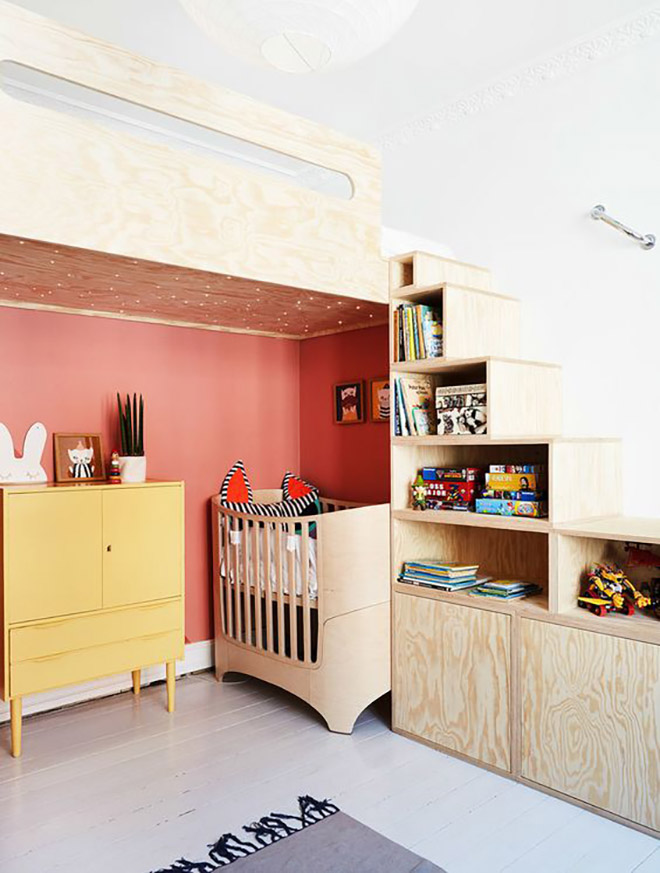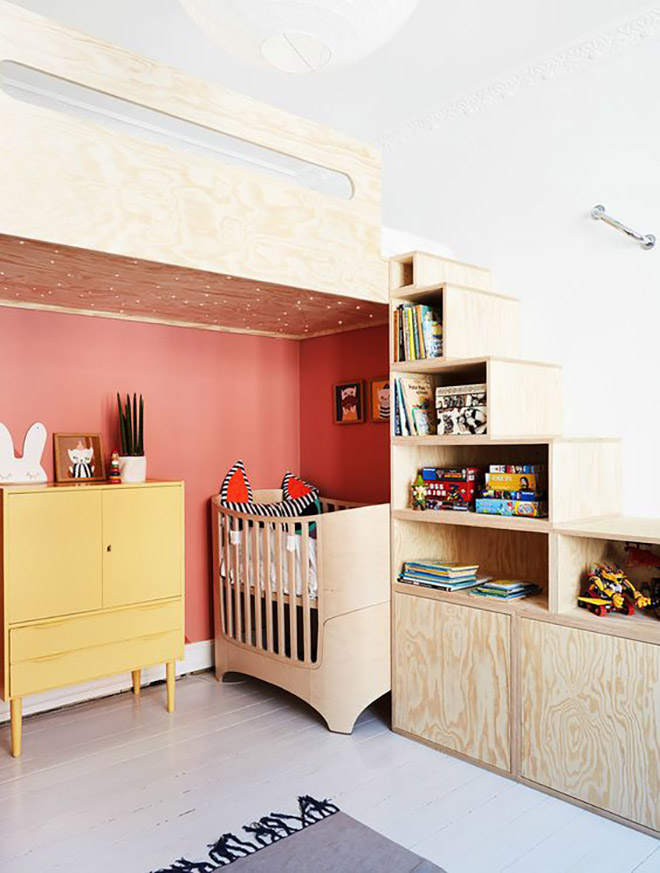 We included this Marie Willumsen room in our recent plywood rooms for kids article and love it so much, we're featuring it here too. The room may be small, but still comfortably sleeps two. We love how they have saved even more space with the bookcase set of stairs, and what about those fairy lights inbuilt to the base of the loft bed? What a brilliant idea.
Bed climbers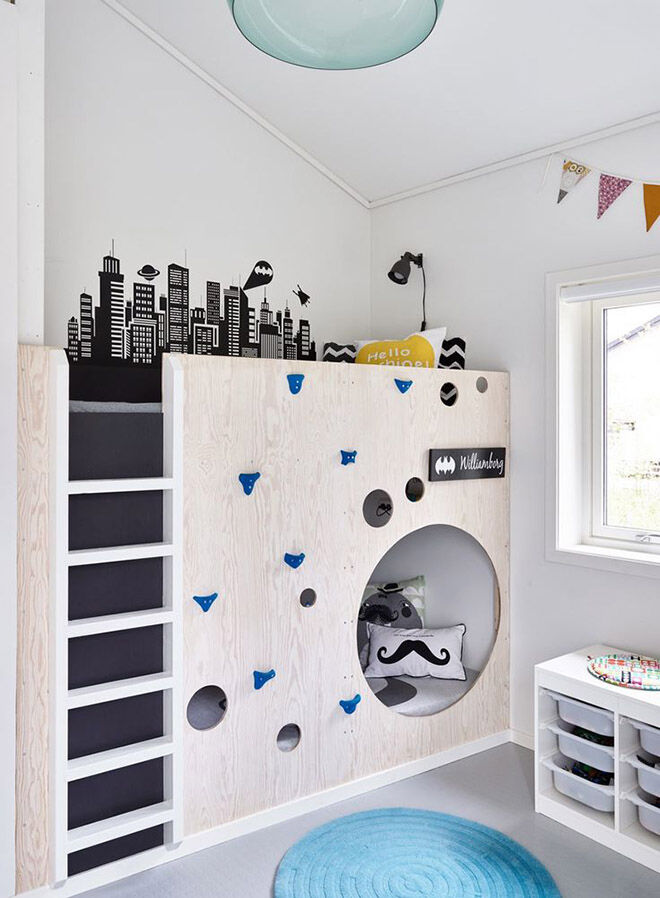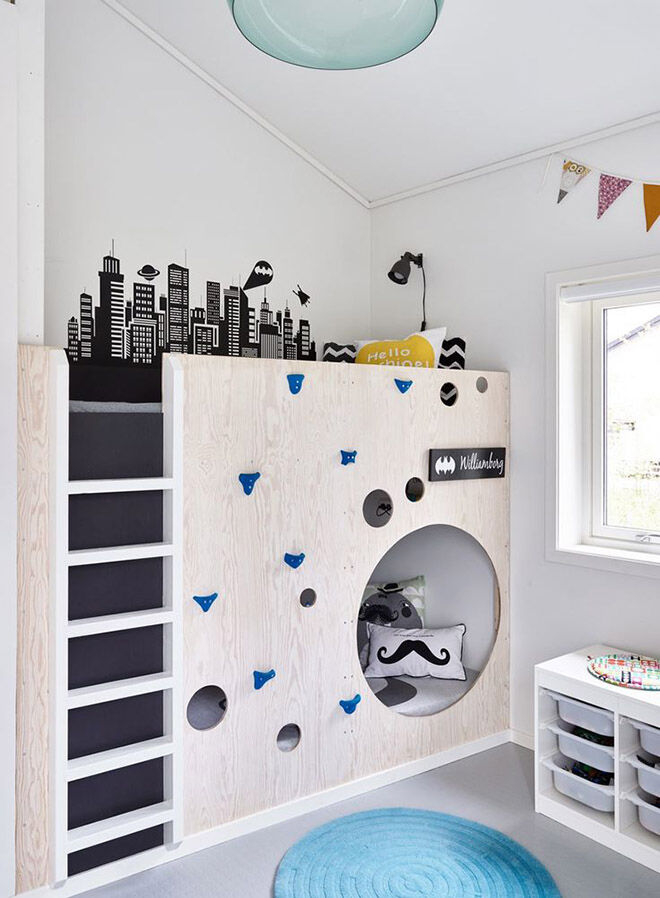 Kids can literally 'climb into bed' with this unique homemade design via Bolig Pluss. Bound to be the envy of all their friends it features its own rock climbing wall with a private little reading nook underneath.
Cubby house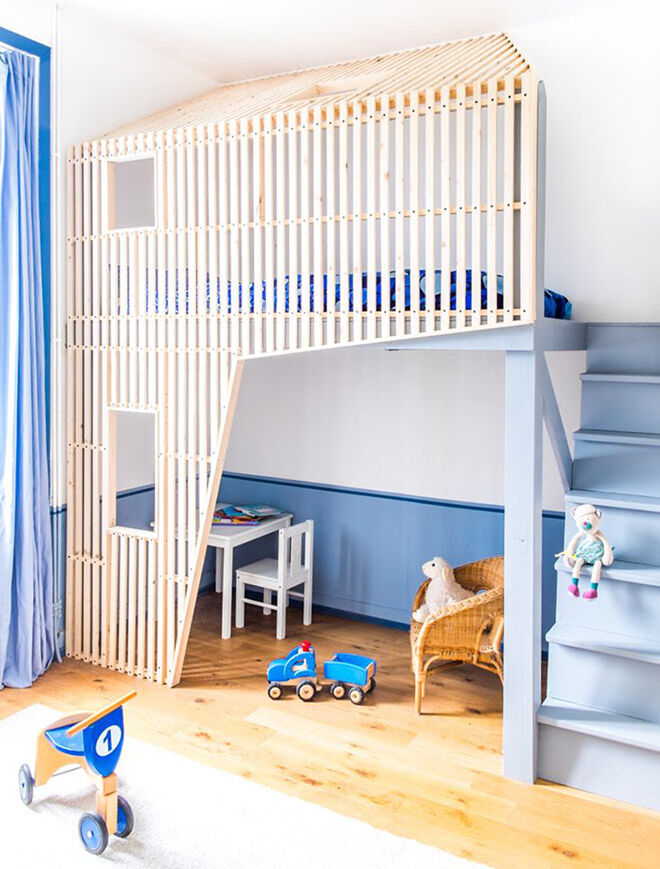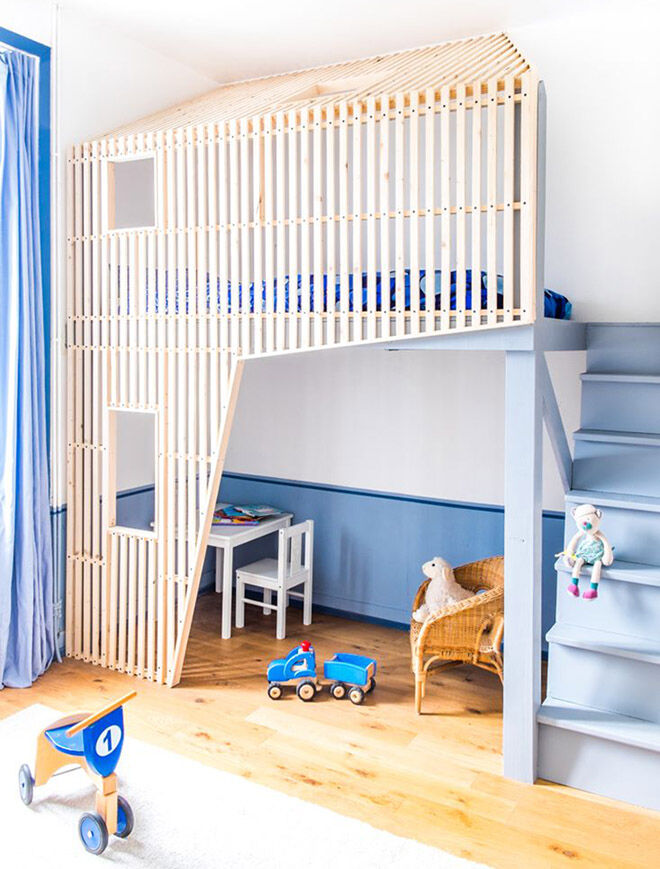 There's no chance of falling out of bed with this clever design via Le Journal Des Femmes. Half loft bed, half kids cubby house, hours of imaginative play await before kids drift off to sleep in their own little house.
Sleeping nook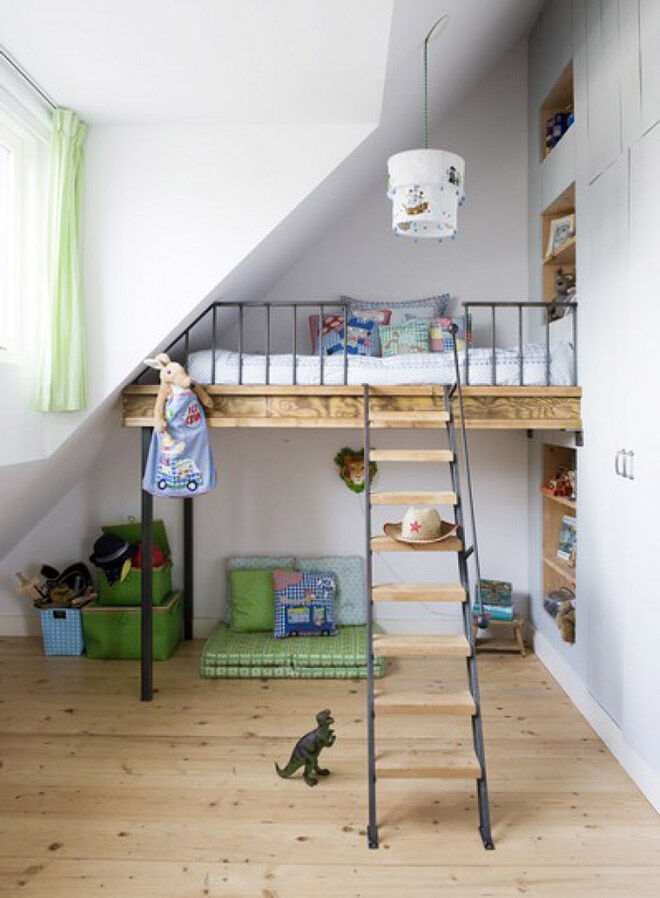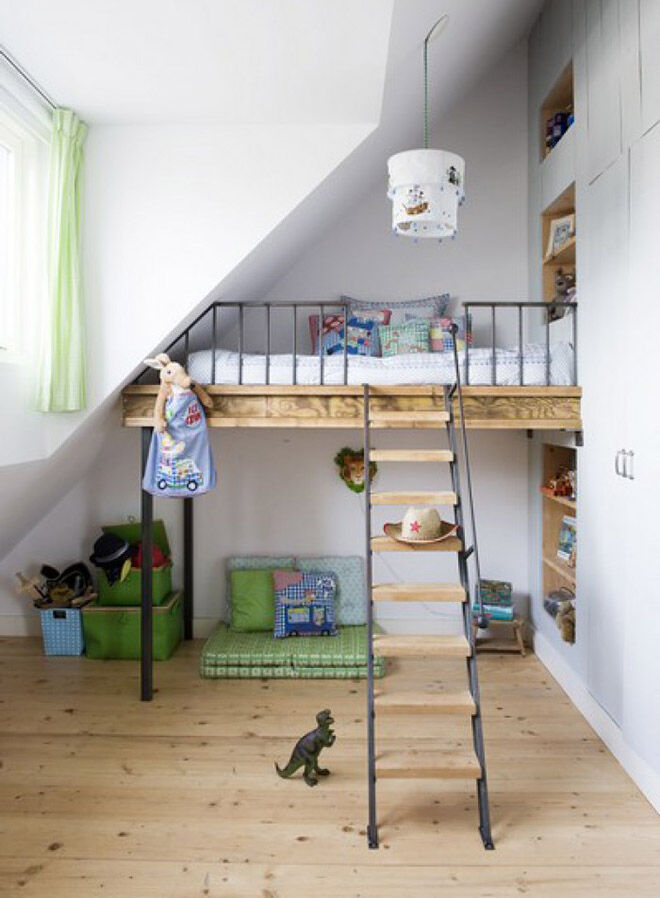 Simple in design this little loft bed via Welke turns an awkwardly shaped space into a cute child's bedroom. Fitted snuggly under the slanted roof, there's ample room to play underneath.
Space saver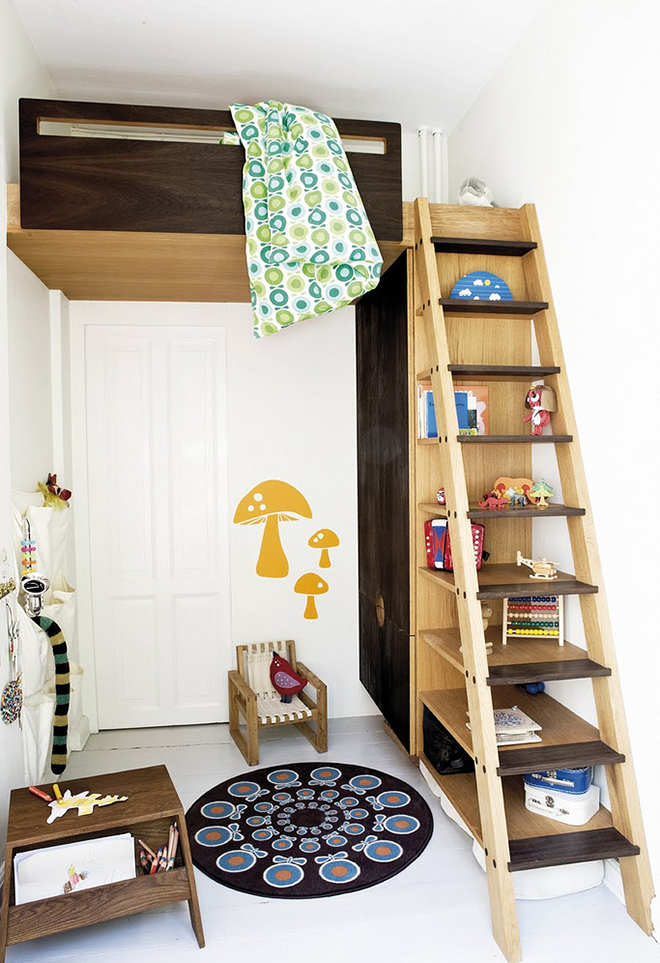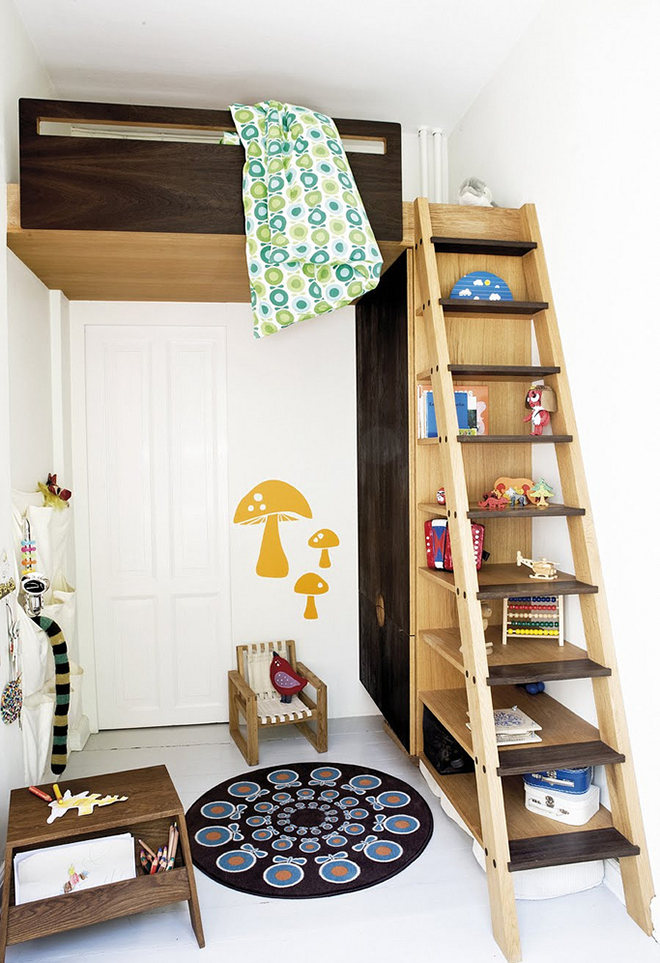 Even the smallest of rooms can accommodate a bed – how cute is this little room? Featured on Foreldre Manualen, everything fits snuggly into place: bed, wardrobe space and play area. Painting the walls a bright white also makes the room feel bigger with wall stickers adding an interchangeable fun pop of colour.
Storage saver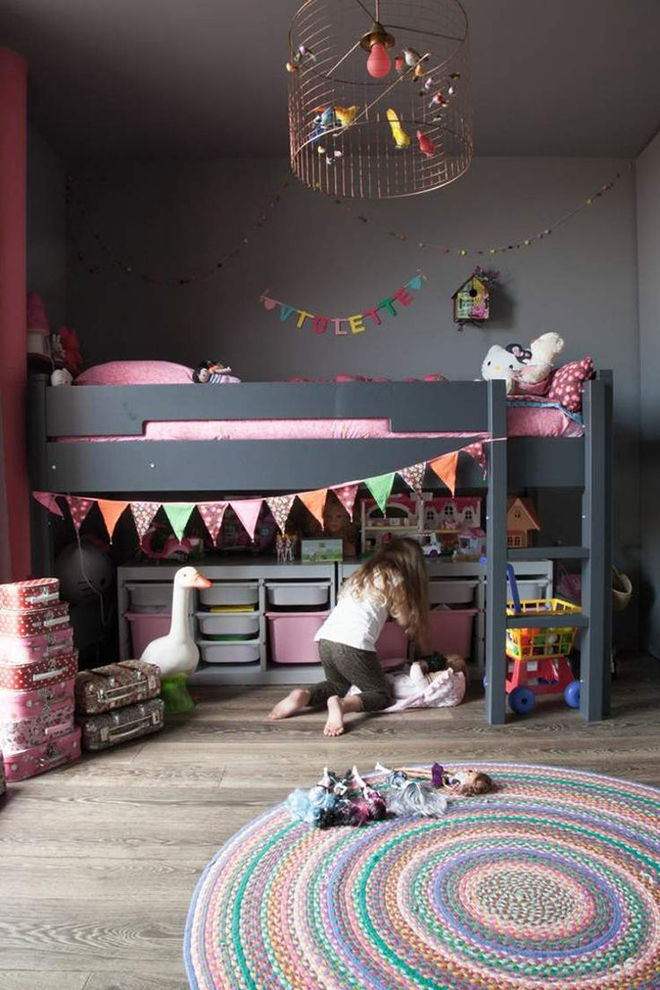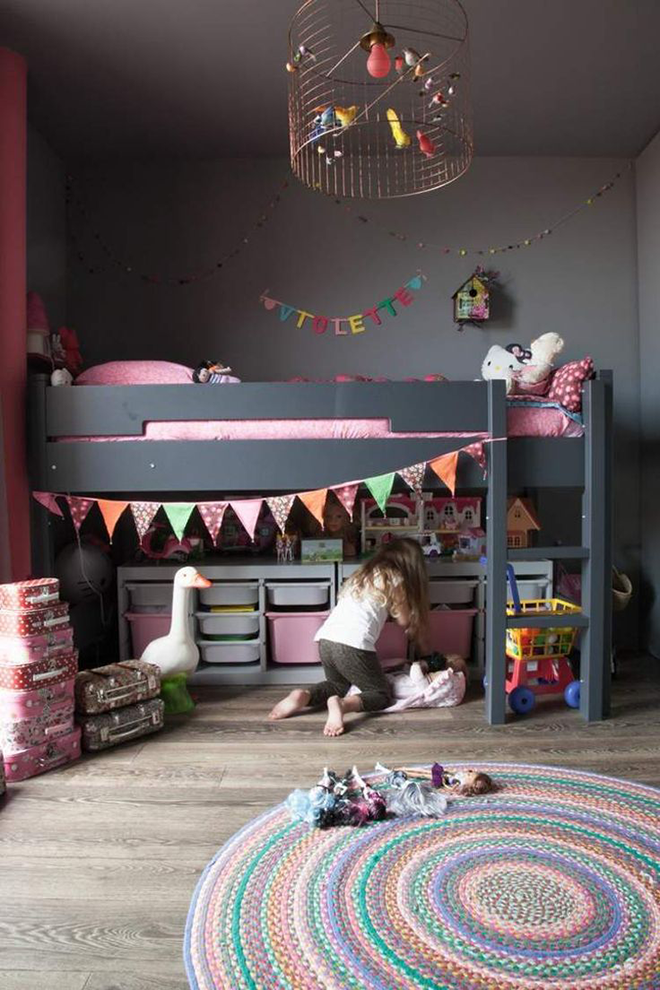 What little girl wouldn't love this pretty gray and pink room shown on Decoratualma? Everything is neatly stored away under the bed, and a simple string of bunting gives a playful cubby feel.
Rustic charm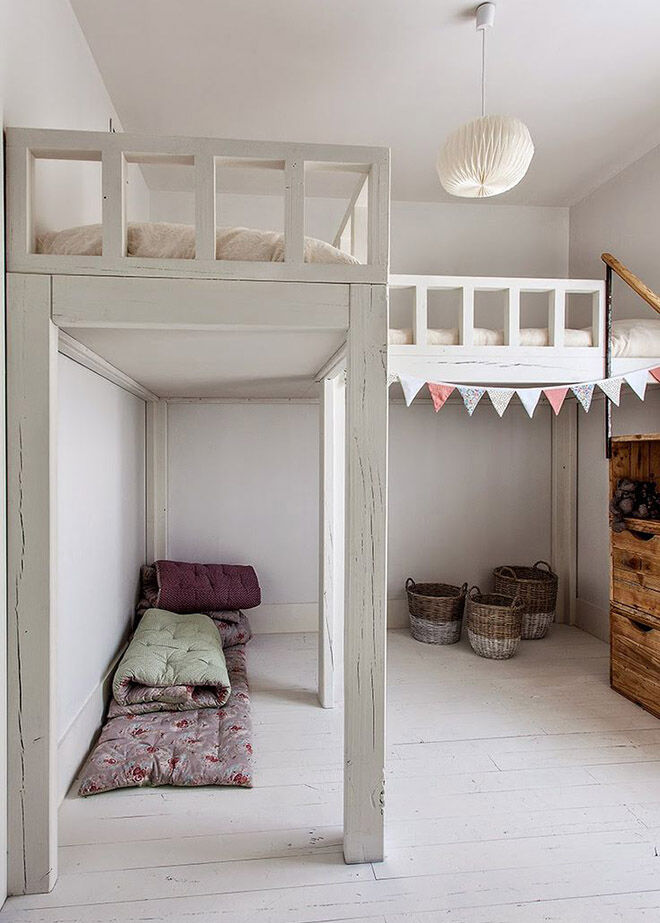 White on white with lots of wood – such a winning combination. This room via Planete Deco can easily be adapted to suit a toddler, child or tween, and extending the loft bed to two walls gives room for sleepovers or siblings. Add bright pops of colour or keep it simple with softer colours and vintage fabrics.
Ready made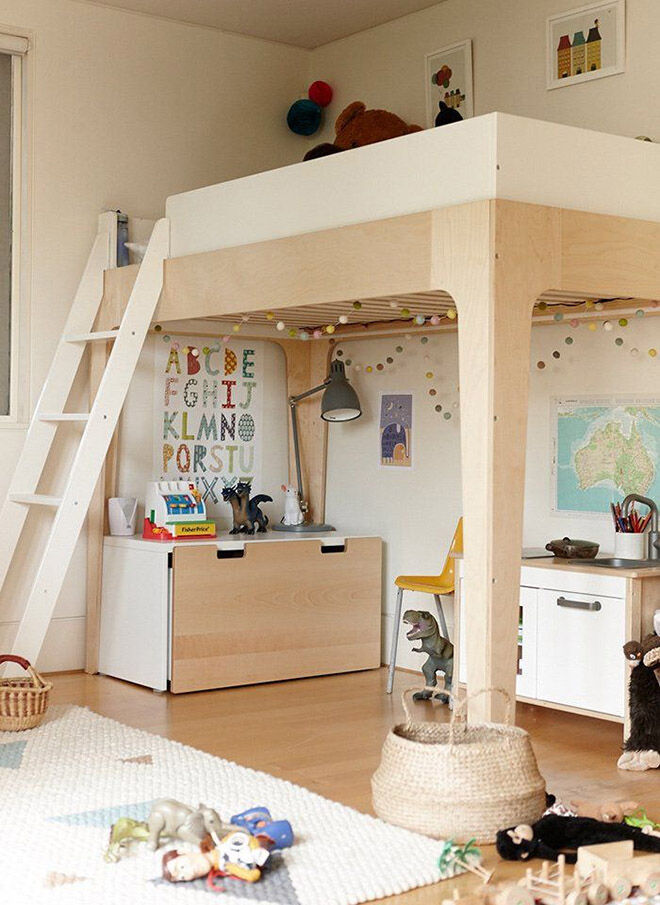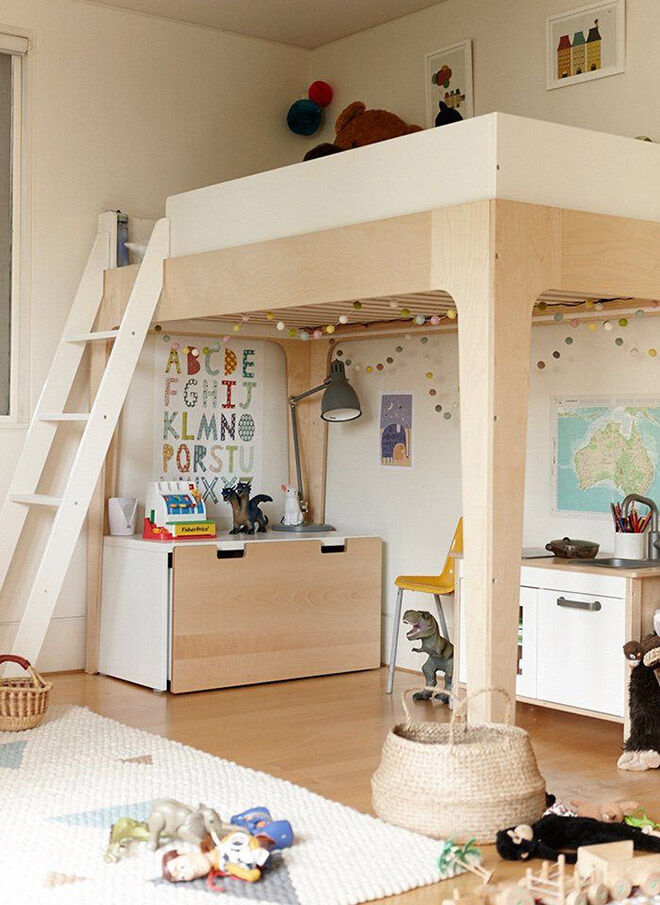 Have no fear, you don't need to be a DIY expert to have a loft bed in your child's room. There are several ready-made loft beds, including the uber stylish Perch Loft Bed by Oeuf ($2,399). Available in birch or walnut, the bed is double in size and has the option to add a single bed underneath. We absolutely love it, bet your kids will too!
If you've got your heart set on a pink bedroom be sure to read our article about how to style pink in a modern bedroom.