Can you believe this sweet-faced baby girl is only three weeks old? Neither can we! But Carleigh Corbitt was only born last month!
Carleigh may still be a newborn, but she is already a mini celebrity, thanks to her surprising size at birth. Born a week early, Carleigh amazed the entire world when she weighed in at an incredible 6.12 kg. Yes. You read that right – 6.12 kilograms. At birth. With the average newborn weighing around 3.5 kg, Carleigh nearly doubled this. And, at three weeks old, Carleigh is showing no signs of slowing down!
Come and see the oh-so-adorable photos of baby Carleigh that are bound to launch a thousands nawwws!
Whoa baby!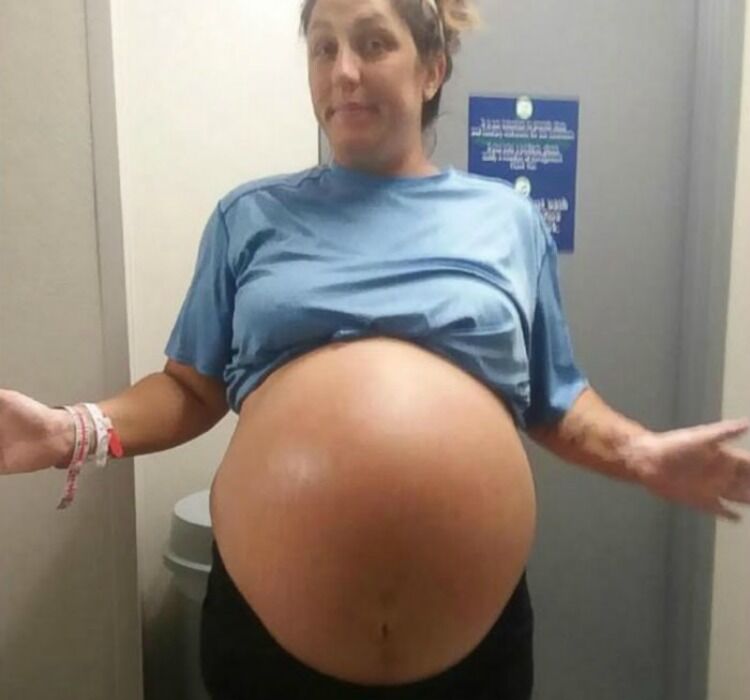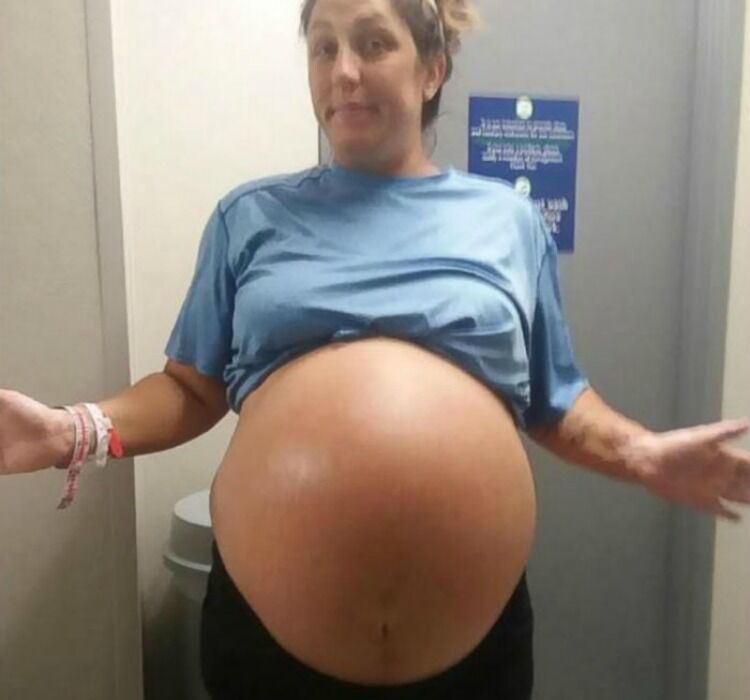 Despite already having three children, all of whom weighed between 4.5 to 5 kg at birth, nothing could prepare seasoned parents Larry and Chrissy Corbitt for their daughter's surprising size.
"When the paediatrician showed her to me across the curtain, I was like, 'Oh, my gosh, she's huge,'" Chrissy told Inside Edition. "I couldn't believe it. It was like I delivered a toddler."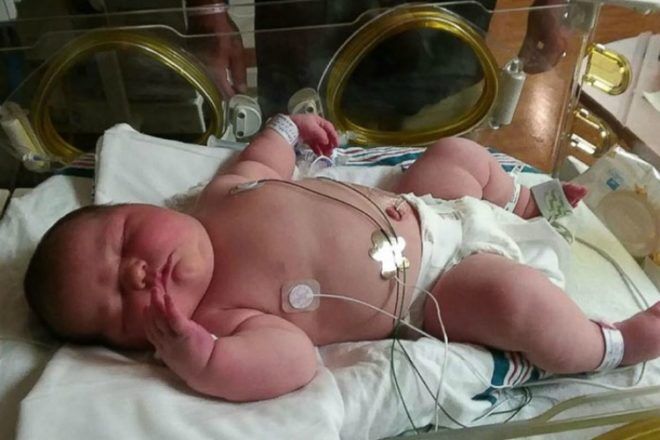 After a difficult pregnancy in which Chrissy required blood transfusions due to low iron levels, Carleigh was born healthy via c-section one week before her 21 May, 2017, due date.
Now, three weeks later, Carleigh is settling into her Florida home with her parents and siblings. This big baby is already wearing size 3 nappies and clothing meant for a nine-month-old.
And superstar Chrissy is recovering well!
6.12 kilograms of squishness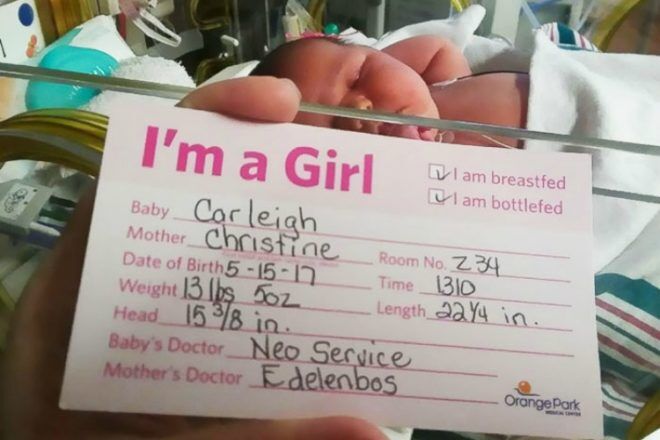 To celebrate Carleigh's arrival, the Corbitts organised a newborn photo shoot for their baby girl.
Debbye Benson of Sweet Smiles Photography shared the series of shots of the little sweetheart, writing, "I'm so happy I was able to meet and hold this mini celebrity ― she was such a perfect model during our session ― so gorgeous and squishy!"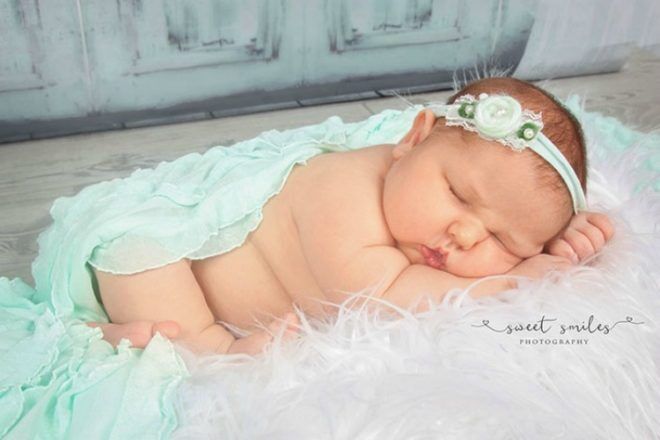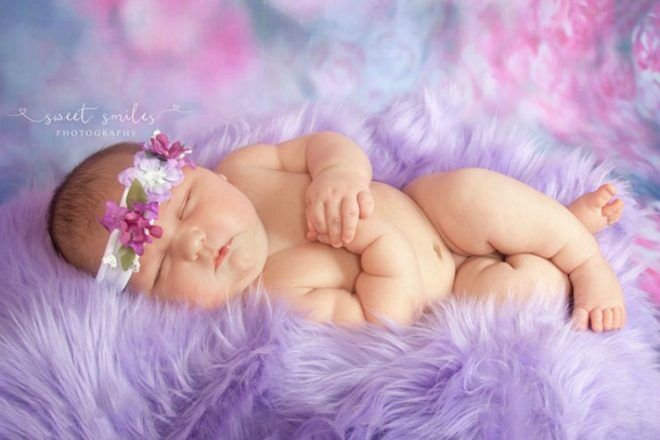 "It was like I delivered a toddler"
As impressive as little Carleigh's birth weight is, she falls short of the world record for big babies. This title belongs to an Italian bub, born in 1955, weighing 10.2 kg.
Even if she isn't winning any records for her size, this darling chubba bubba is certainly winning hearts, especially the hearts of her parents.
"She's just a big squishy baby," Chrissy said. "She's so adorable. I had no idea she was going to be so popular. I can't wait to look back on this and share it with her to show her she became a celebrity overnight."
Congratulations to Chrissy and Larry on their picture perfect new addition.
---
Got your own birth story you're itching to tell? We're always on the lookout for new stories to feature. Submit your birth story.