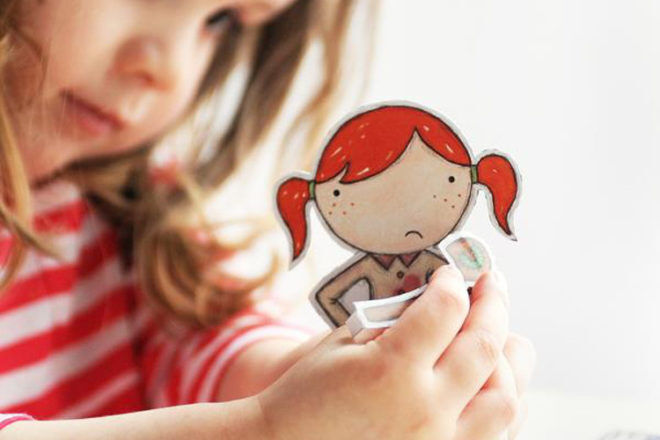 Flat they may be, one-dimensional they are not. Simply sweet, it's the creative toy that needs nothing more than imagination and a pair of scissors.
The Clara and Macy paper dolls are original watercolour and collage illustrations printed on thick silk matte card. Great for an afternoon of imaginary play, the whole family can dress the characters for adventures then pack them flat, ready for the next play day.
Available from Hard to Find ($12.40) with free shipping in Australia.