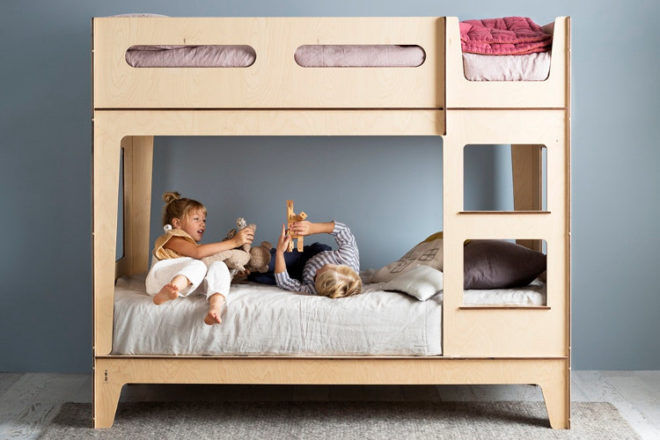 You can feel like Goldilocks trying to find the right bed when the kids share the same room. Too high, too bulky, too heavy?
Plyroom have the answer in their new Castello Bunk Bed. They've positioned the bottom bunk nice and low to the ground for younger tots. And for the big guys on top, they've spaced the ladder rungs further apart so they can get up but their smaller siblings can't. Good peace of mind.
Available from Plyroom ($2195).