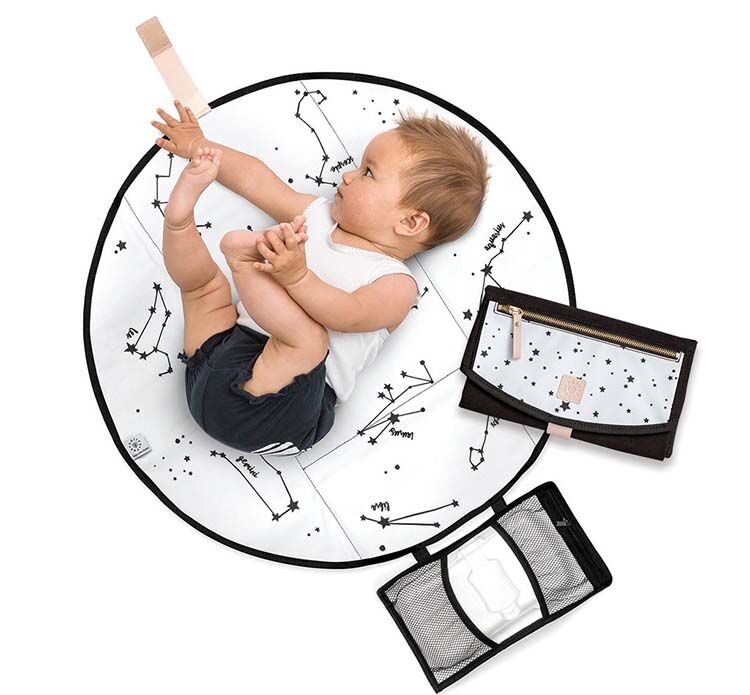 Having a baby doesn't have to cramp your style. In fact, you might even look more together if you accessorise correctly – and it can be our little secret that your fashionable clutch purse contains nappies.
The Pretty Brave Roundabout Zodiac change clutch opens to a padded change mat and has a detachable pouch for nappies and wipes. Unclip the pouch and the change mat, with its way hip zodiac print, becomes a play mat. Easy to clean and compact, the natty clutch gives a dirty job a bit of star appeal (see what we did there!).
Available at Pretty Brave ($76.95).