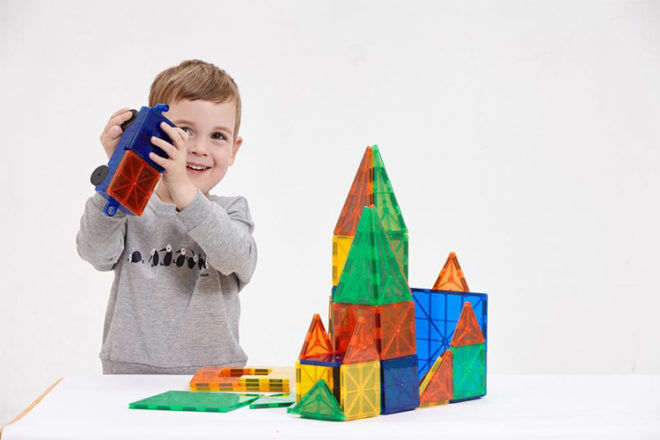 Neopuzzle Construction Sets
Sold through various retailers nationally
between September 2016 – May 2017
Various Neopuzzle construction sets are being recalled from sale due to a defect in the plastic that may cause the magnets to become loose.
Puzzle sets 474110, 474123, 474134, 474147 and 474152.
Defect: Magnets may become loose. The product does not comply with the nmandatory requirements for magnetic toys in Consumer Protection Notice number 5 of 2010.
Hazard: Swallowed magnets can stick together across intestines causing serious infections and death.
What to Do:  Consumers should immediately stop using Neopuzzle Sets and contact Regalflow Pty Ltd by email recallregalflow@iinet.net.au to organise for their return or collection and to obtain replacement sets at no cost.