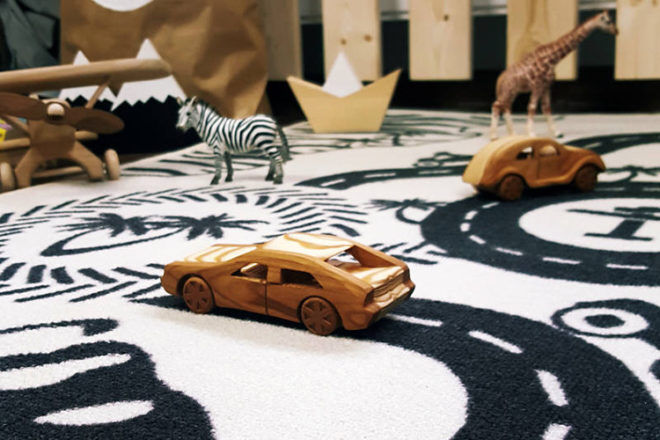 Beep beep – coming through. Vehicle-crazed kids will spend hours immersed in imaginary play as they drive their favourite wheels around their very own car mat or rug.
But more than just a toy prop that will keep revheads enthralled all day, kids' car mats look brilliant and make a big statement in the playroom, nursery or bedroom. Whether your decor style is mono cool or colourful and bright, there's a car rug out there to suit your space.
Maybe best of all, having a designated place for your child to play with and store toy vehicles means you can finally reclaim the living floor, couch and hallway!
7 best kids' car mats for little revheads
To help you track down the ultimate car rug for your little one, we've created a complete list of top brands in Australia.
Here are 7 of the coolest kids' car mats in Australia:
The Bears Design
For car adventures near and far comes the Dakar play mat. With eight different designs to choose from, these guys deliver fun for young ones in spades.
---
IVI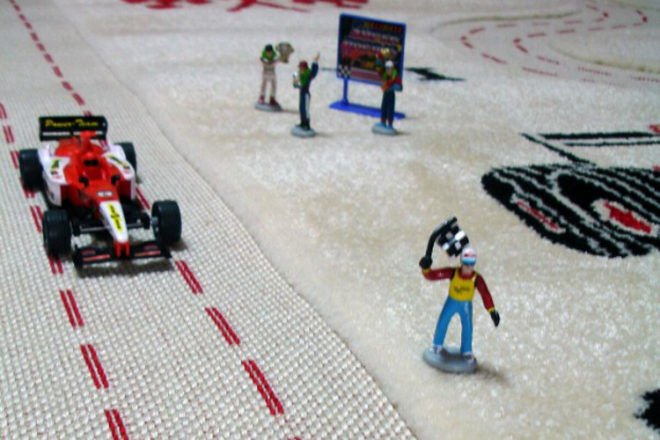 Have the finish line in sight with the IVI Interactive Play Rug. The carpet softness is good on mum and dad's dodgy knees too.
---
Kmart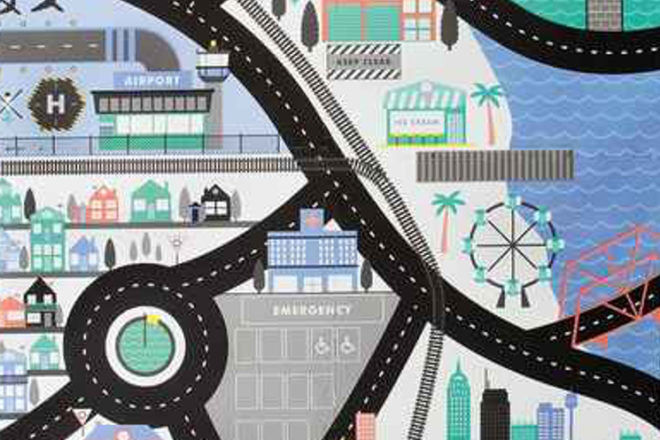 It's a road play mat jigsaw! The budget-friendly mat from Kmart comes in four foam pieces to create a busy city scene.
---
OYOY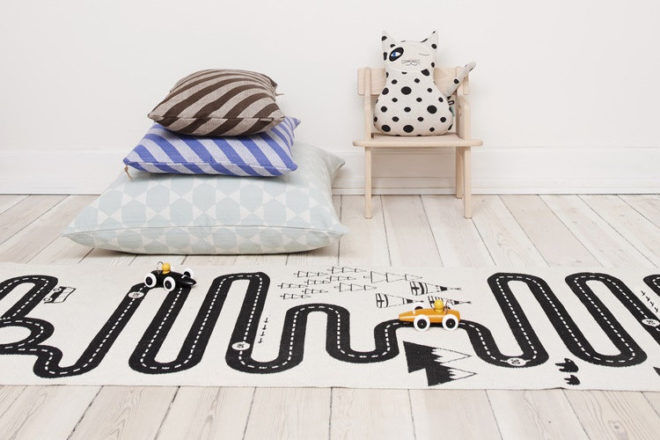 A simple design with a curved road on this swoon-worthy car rug will make for happy children – and happy parents who won't mind having it out on display.
---
Play&Go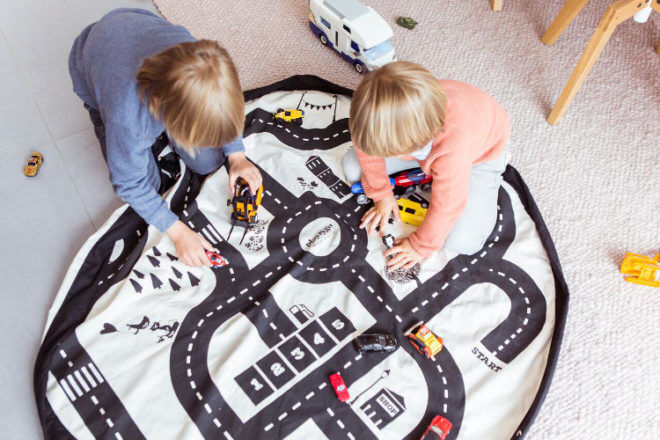 This beauty will let the kids play cars to their hearts' content … and then make the whole clean-up easier too. It's genius.
---
IKEA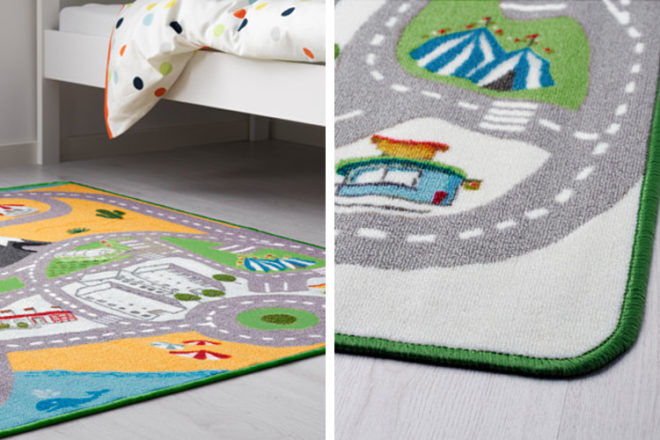 Playing cars is serious business, so a rubber backing keeps this car rug right where you want it.
---
Pottery Barn Kids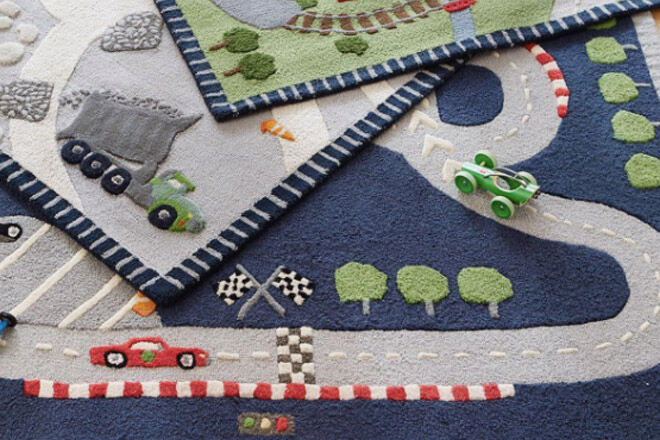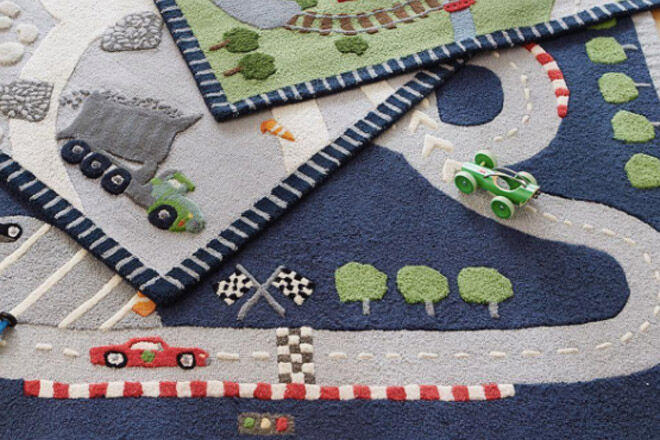 Construction trucks move gravel and orange cones mark the path on this imaginative car rug perfect for a playroom.
---
This article is curated by our Editors and includes affiliates and/or paid inclusions. See our Disclosure Policy.
Know a brand of kids' car mat we should add to our list? Contact us and let us know.
Read these roundups next …