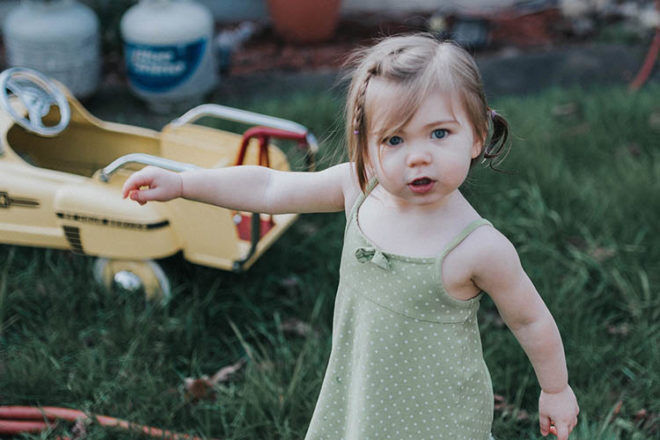 Ahhhh. Toddlers. They are never-ending balls of energy, full of laughter, love and LOADS of questions. But explaining to a child that there is a time and a place for all those questions most likely goes in one little ear and out the other.
Kids have a hard time waiting their turn and not interrupting mummy when they are hungry or see a bug in the grass at the best of times. It's not their fault; patience is a tricky concept to learn (some adults are still to master the fine art of waiting).
This simple trick just might help save your sanity and stop your tiny talker from pulling on your leg to interrupt when you're organising a playdate with cousin Jimmy. And all it takes is a simple squeeze of the hand.
How to stop toddlers interrupting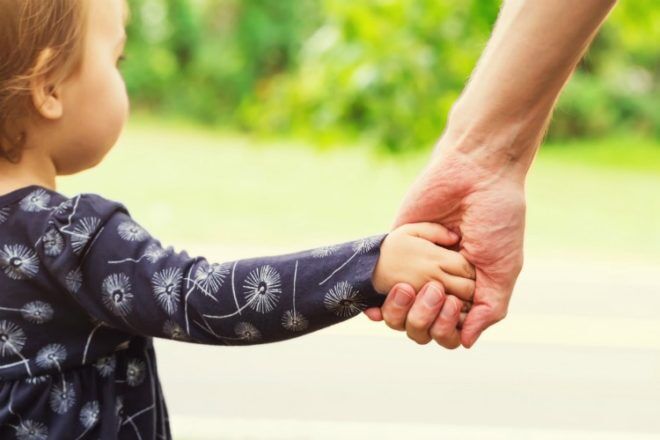 This little trick we like to call 'The Squeeze' helps kids learn to wait their turn to talk. It may even work with interrupting husbands too.
And it's as simple as one, two, three:
STEP 1. If your child wants to tell you something when you are talking to someone else, ask them to gently squeeze your hand. This lets you know that they have something to say to you.
STEP 2. Gently squeeze their hand back to let them know that you have acknowledged their request and will be with them in a moment. If you keep on chatting for a bit longer, give their hand a gentle squeeze every few minutes to reassure them that you remember they're waiting, and they are next.
STEP 3. When you've finished talking, give their hand two quick squeezes (or let go) to signal it's their turn.
---
That's it! No need for a time-out corner. No reliance on reward charts. And no reason to pull out the chocolate as a bribe (keep it for yourself after the kids go to bed). It's simple enough for youngsters to comprehend, but smart enough to be used with older kids as well. Brilliant, right?
Looking for more little tips to take on board? Take a look at this amazing trick to stop you yelling at the kids all day.
(Top image via Flickr/Suz Tyler)