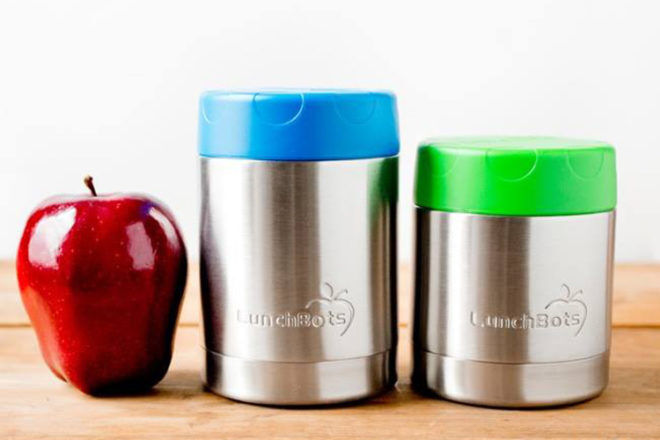 Want to know the secret to making sure little Betty comes home with a full belly and an empty lunch box? Take it from us, it all comes down to the packaging.
Whether you're packing last night's leftovers or keep the freezer stocked with microwaveable lunches to thaw-and-go, you can send everything from soup to spag bol to school in a kids thermos.
To help, we've uncovered six of the best-insulated food containers for hot lunches.
1. Use the Funtainer force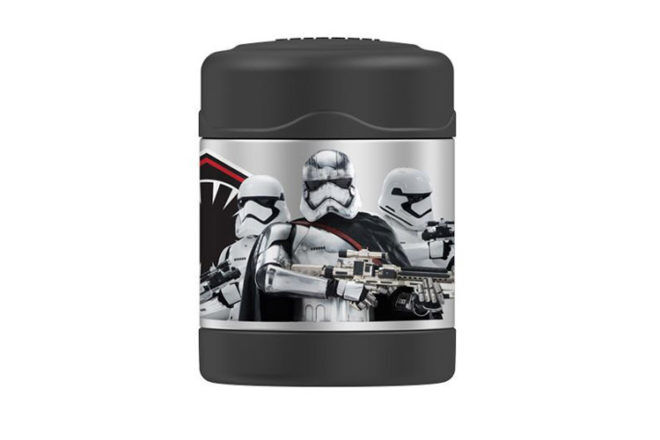 Perfect for Jedi masters, the Funtainer Food Jars will keep fried rice, mini meatballs, or whatever else tickles their taste buds warm for five hours while dishing up a serving of Star Wars fun.
---
2. Contain the cheekiness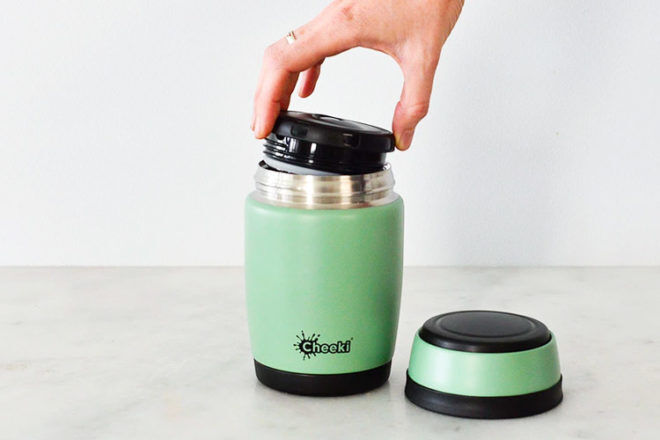 Designed in Australia and made out of stainless steel for extra durability, the kids thermos from Cheeki can hold 480ml of yummy snacks and keep leftovers hot for up to eight hours.
---
3. Spork, store and serve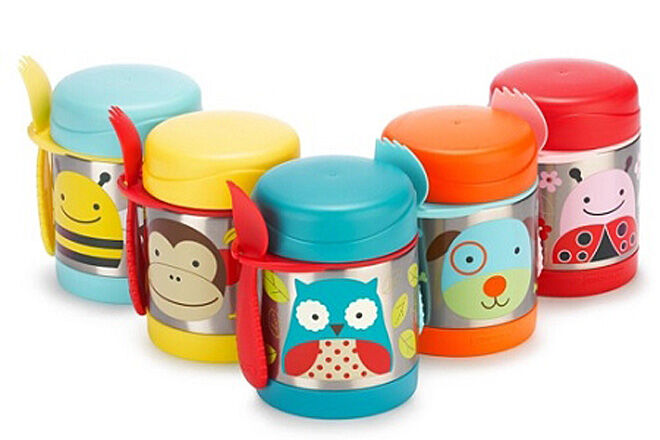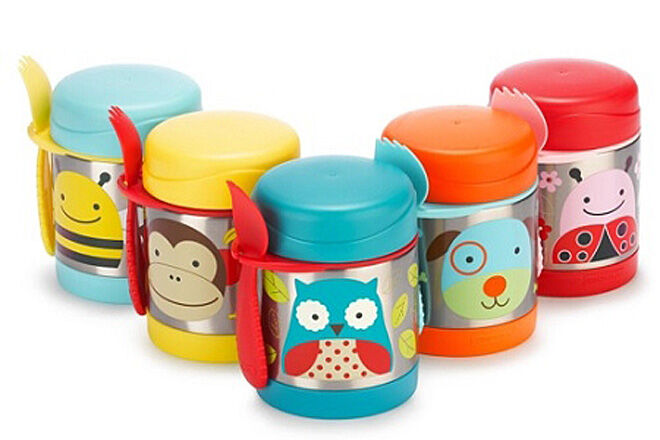 Hop, skip and jump into container heaven with the cheeky collection of insulated food jars from Skip Hop.  These adorable containers are especially perfect for little fingers and first foods. Each comes with its own spork (that's a spoon and fork in one) for extra easy meals-on-the-go.
---
4. LunchBot for little hands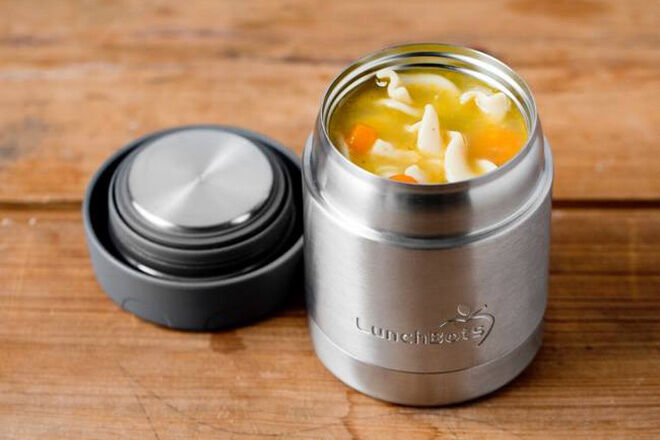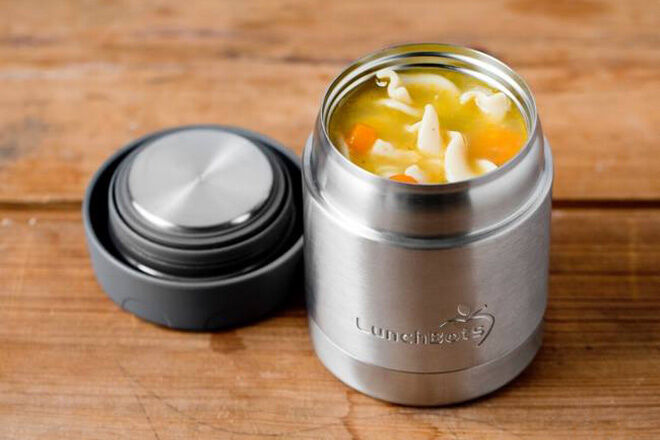 We've shown you these adorable LunchBot insulated containers before. But the clever LunchBot has a new look and now comes in three different sizes (little bit hungry, a little bit hungrier and I-didn't-eat-my-breakfast). The trio of Bots all boast uber-insulation power (up to five hours for warm food and ten hours for cold food).
---
5. Cuisine conserver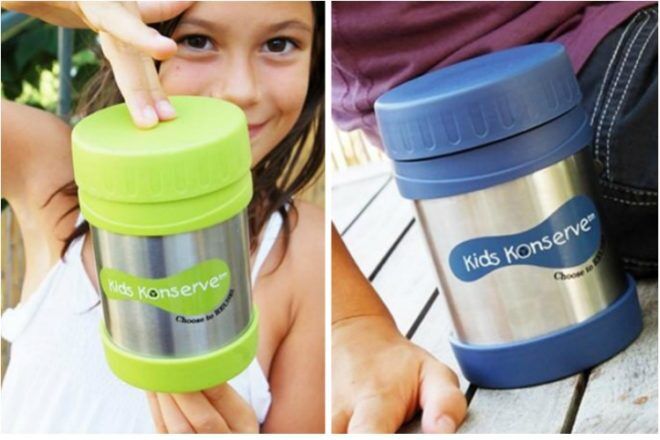 Sleek, stylish and made from stainless steel for extra durability, the Kids Konserve – U Konserve thermos for kids is a fantastic option. Serve up soup, mac 'n cheese, pasta, chicken nuggets or even savoury sausage rolls that remain at the ideal temperature.
---
6. Food to go with Foogo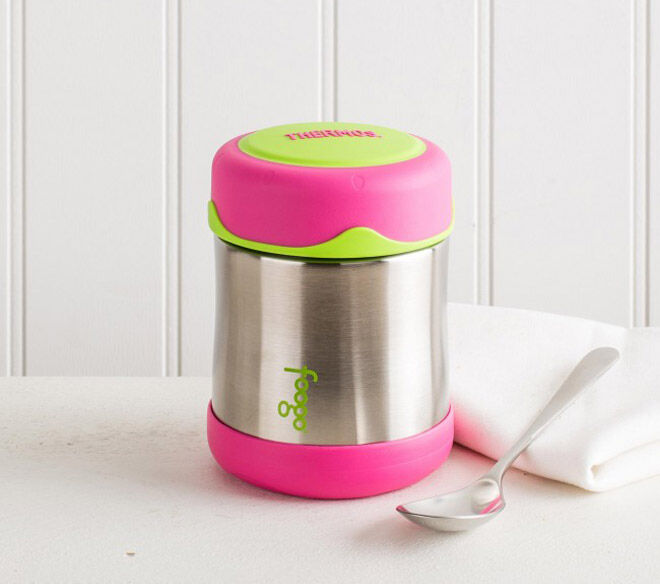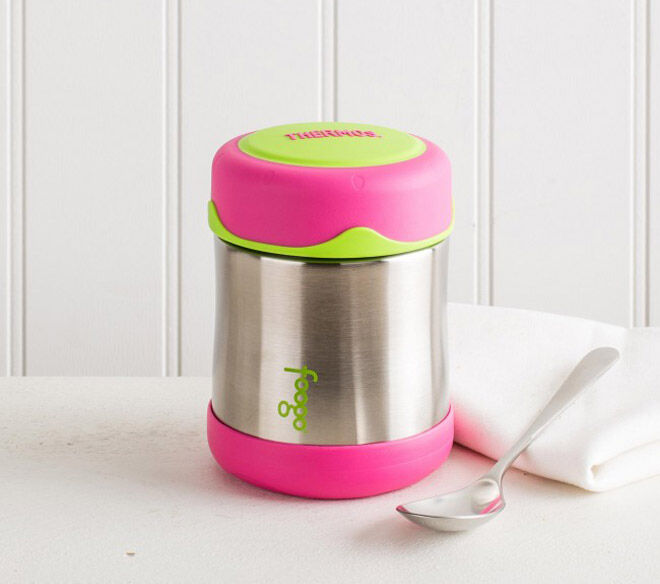 Another winner from the Thermos range. This clever container offers the superior insulation technology you'd expect from the Thermos brand combined with a sturdy stainless steel exterior, so the kids can't break it.
---
Read next …
Looking for more school lunch essentials? Check out the articles below for some of our favourite finds: