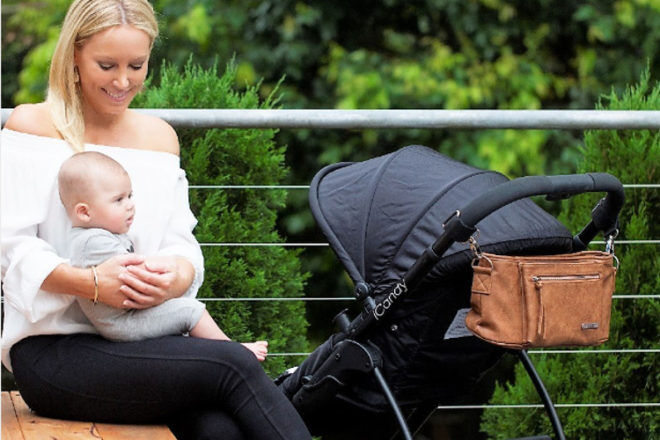 The pram does an excellent job of carrying your most precious cargo, but what about your keys, phone, water bottle, sunglasses, cash for a coffee and bub's snacks or dummy?
Keep everything you need right in front of you with the VANCHI Pram Caddy. This stunning little bag clips to all stroller handles with a universal easy-fit loop and detachable pram clips. You'll always have your valuables in sight and just at the right height, plus there's plenty of room with its multiple interior pockets and monogrammed VANCHI wipes case.
Available from VANCHI ($69.95).