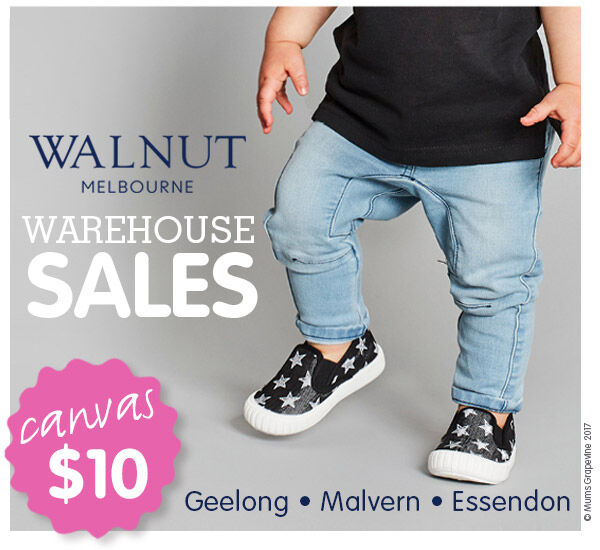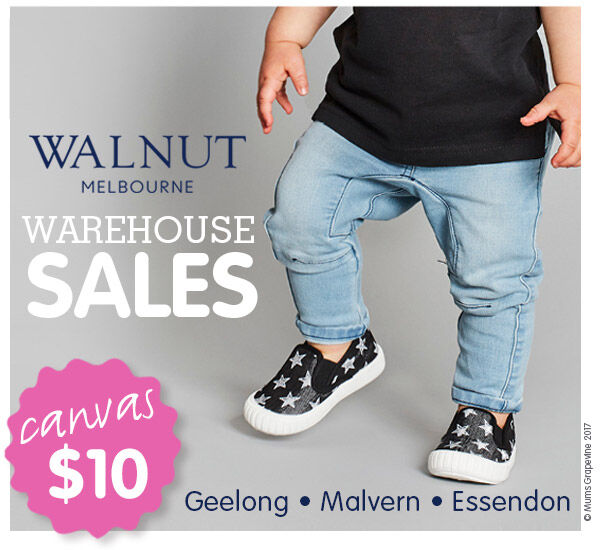 Get cracking to the Walnut Melbourne warehouse sales!
With three sales over three big days, you'll go nutty for Walnut Melbourne's shoes, socks and accessories, starting at a tiny $2. Stock up on kids' and ladies' samples, seconds and discontinued lines, and squirrel away cool Winter styles.
Loads of kids canvas shoes on sale – all $10.
Fresh stock released daily at each location.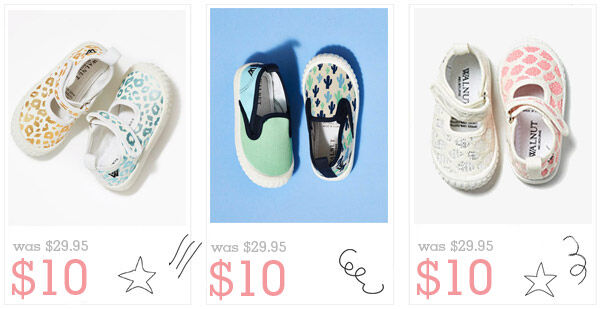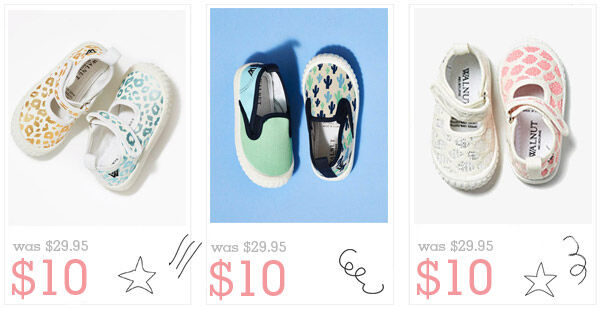 Three big locations …
Open daily from 9am – 3pm
Malvern:
Wednesday 14 June, 2017
St Johns Hall – 5 Finch St, Malvern East
Geelong:
Thursday 15 June, 2017
All Saint Parish Hall 113 Noble St, Newtown
Essendon:
Friday 16 June, 2017
United Church Hall Cnr Mount Alexander Rd & Buckley St, Essendon
Cash, credit card and EFTPOS available