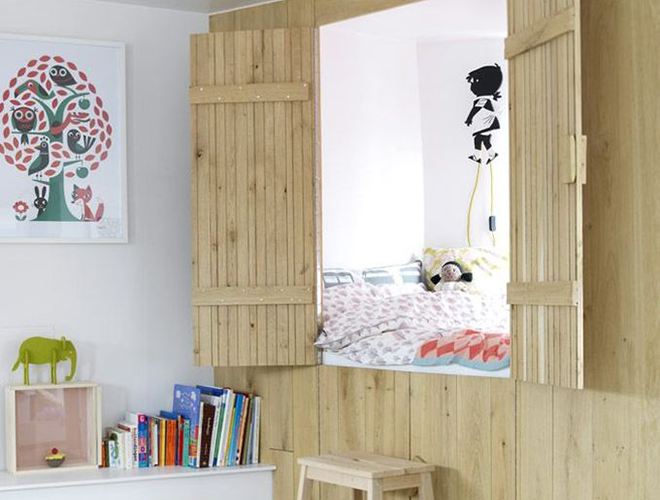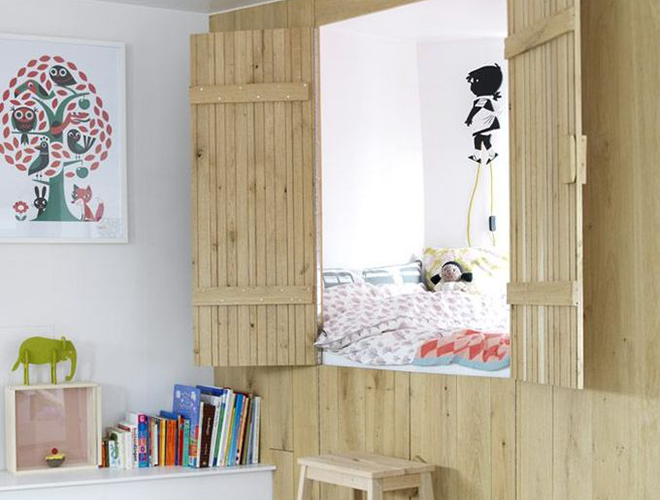 Do your kiddies like to play hide and seek? If the answer is yes, then you can guarantee they'll absolutely love having a hideaway bed. I mean, who wouldn't, right? Hours of fun and play await, and we can't imagine any problems getting them off to bed in one of these.
Admittedly there is some work and a few DIY skills required, but it really can be as easy as erecting a false wall with a raised platform for a mattress inside, a lick of paint and voilá – a secret little hideaway all their own.
Got you thinking? Here's some inspiration to get the creative juices flowing.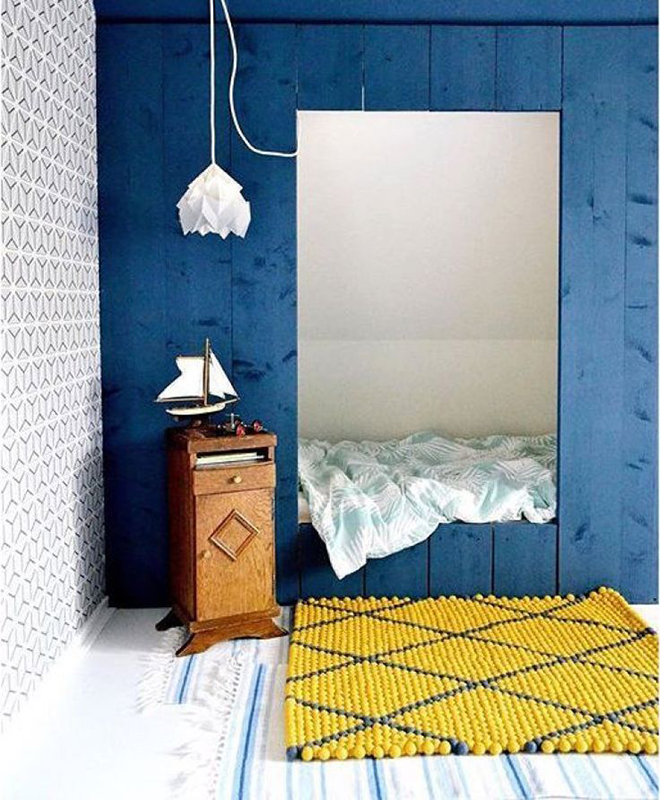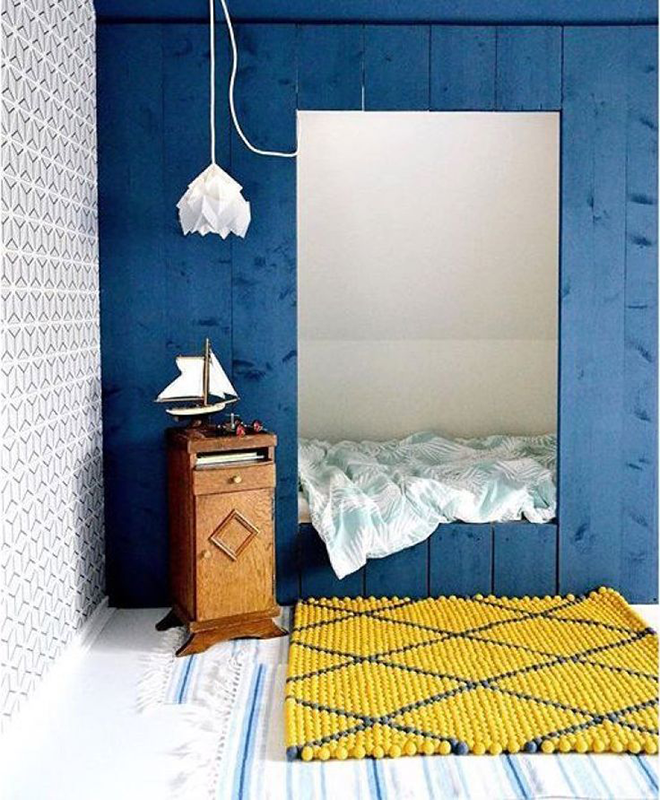 A super cute boys' room, this simple design by Frivole is easy enough to replicate, and shows how a hidden bed can work just as well in a small room. We're loving this shade of blue mixed with a pop of yellow.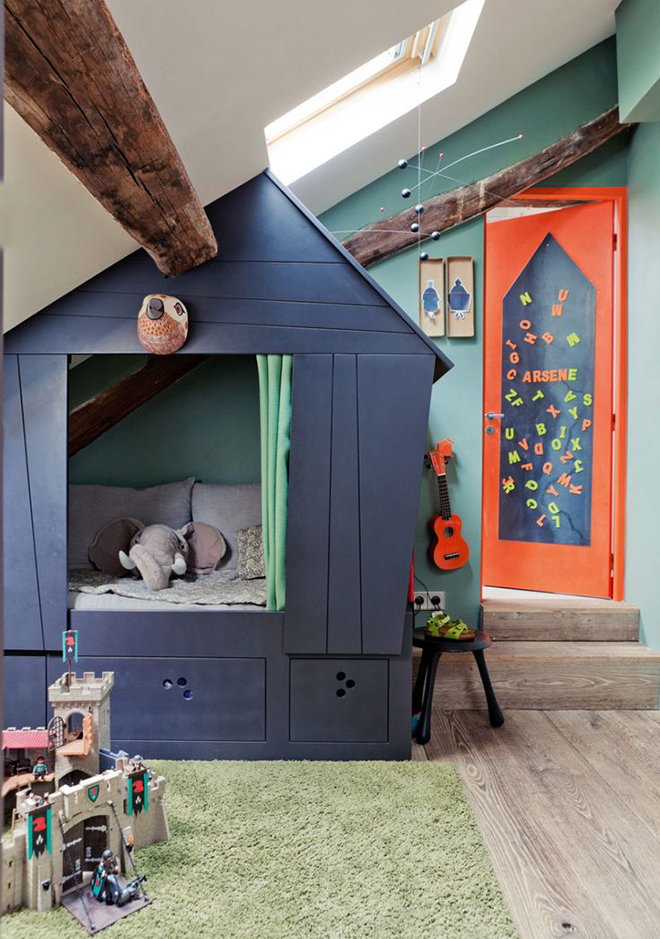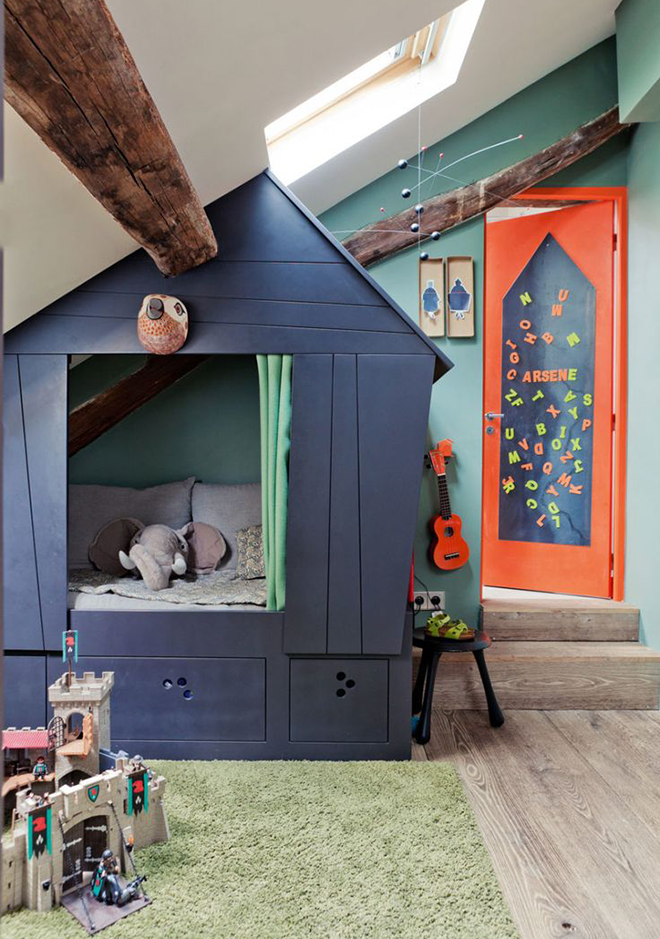 A house within a house! What a cool idea via Milk Magazine. Even the green rug has been chosen to look like grass. And the addition of magnetic chalkboard paint on the door -a totally brilliant idea for an otherwise unused corner.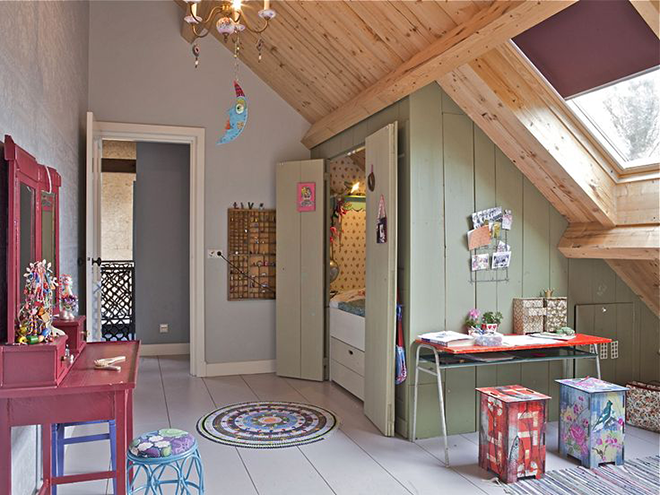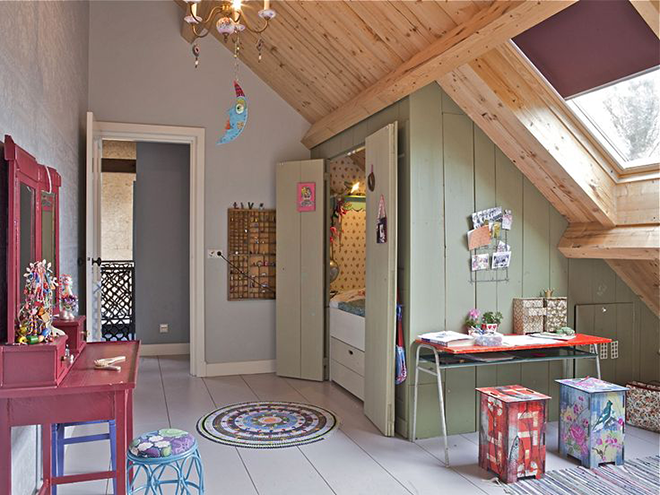 Ok, surely this would be any little girl's dream room. Everything in this room via One Kind Design just works, from the colour palette to the wallpaper inside the bed space. The addition of a reading light above the bed makes it all the more cosy and appealing at night.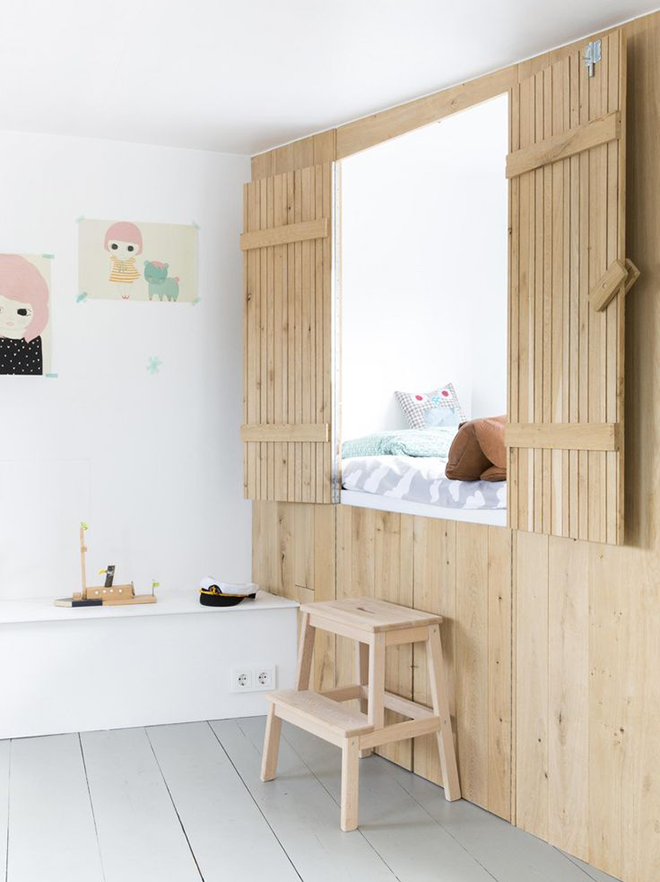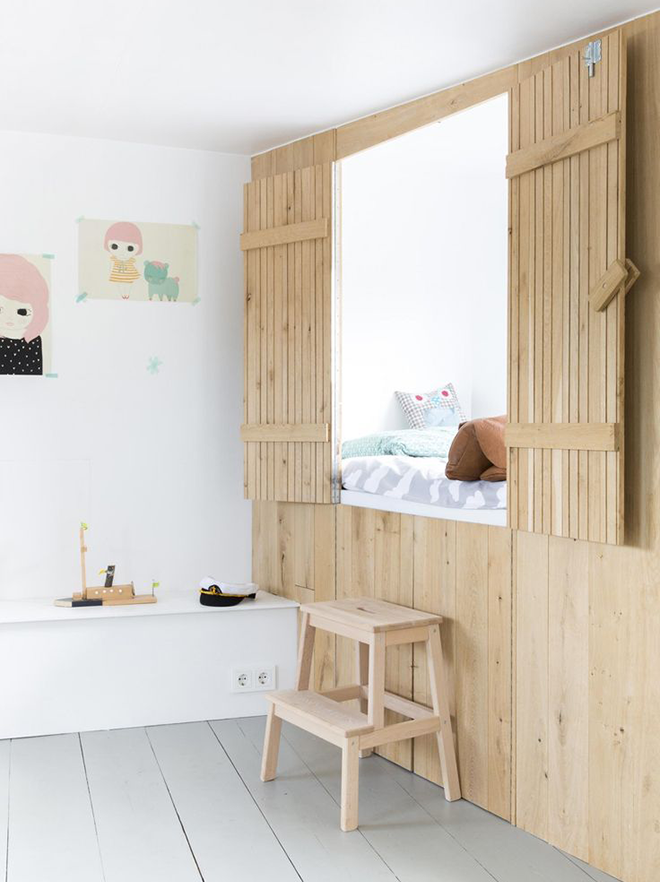 Shutters are a cool addition that not only make the hideaway more secret, but give a touch of character to the room. Paint them up or leave them natural for a more rustic look, like the ones in this image via Design Claud. Adding a step ladder just makes climbing into bed all the more fun!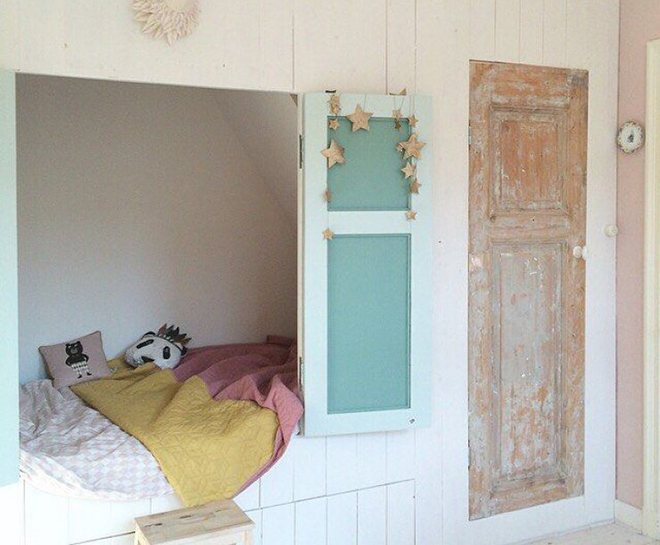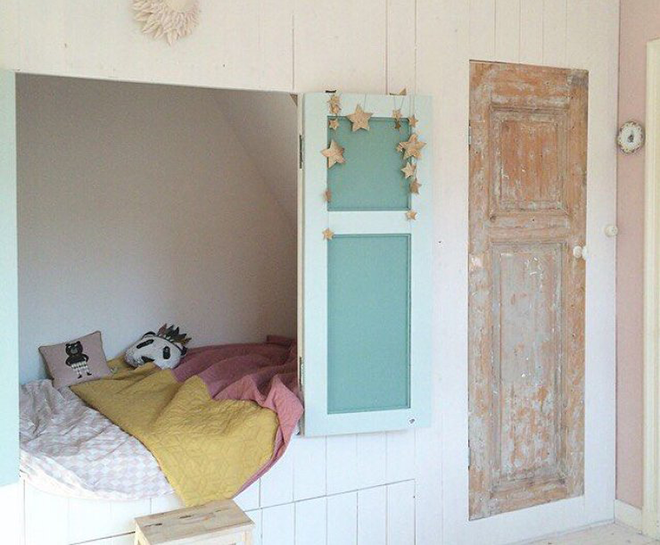 How adorable is this sweet little room with a vintage feel from Kinderkamer Stylist? The hideaway bed makes for a good use of space under an otherwise awkward slanting roof.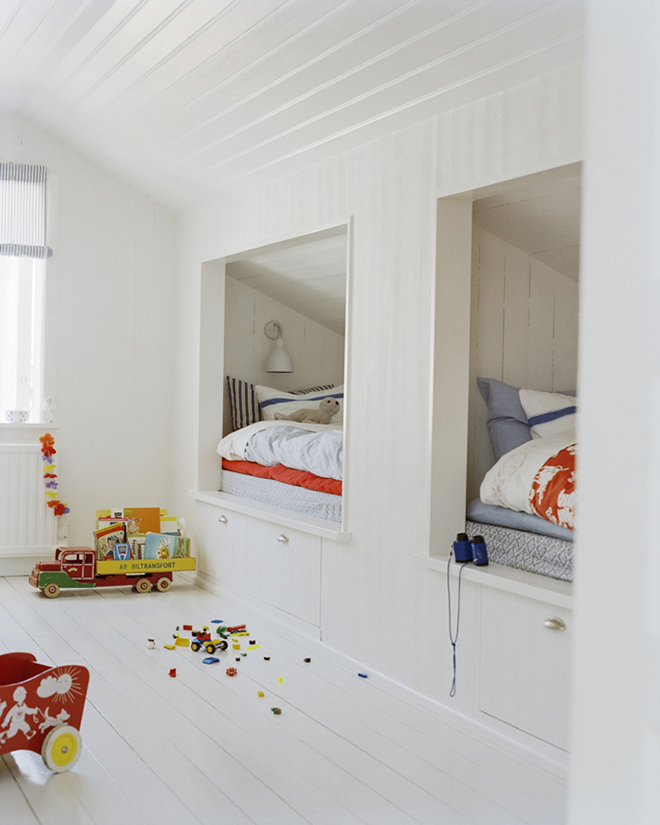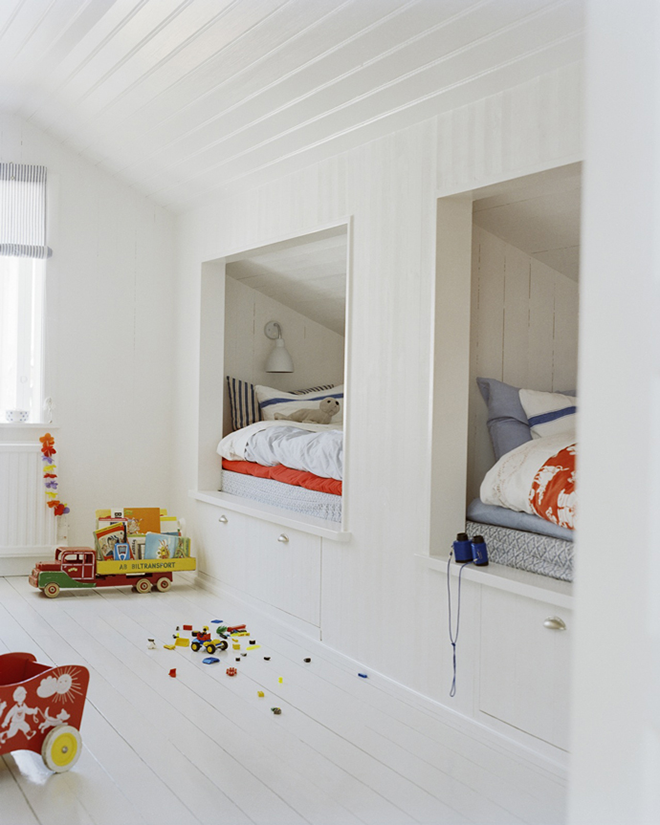 Lastly, how clever this idea via Folio in a loft space. There may not be room for bunk beds, but two can sleep quite comfortably in hidden beds! Adding large storage drawers under the beds helps clear away the clutter of toys in no time.
Looking for more kids' room inspiration? Take a look at our previous article about modular shelving for children's spaces.