Wee You-Things by Wee Society LLC
Ruth has a purple tooth. Brad has two dads. Little Dot gets scared a lot. Everyone has a special you-thing that makes them unique, and this delightful app helps celebrate those differences – big or small.
"You have many you-things, yep you sure do. That's why it's so awesome to be friends with you."
A happy app to encourage children to be happy just the way they are, Wee You-Things is designed to encourage kids to appreciate the things that make them special via interactive animations that respond to touch and deliver silly sound effects. If that doesn't already sound cool, the app's music and narration is done by an indie rock band!
Available to download from iTunes ($2.99).
Take a peek …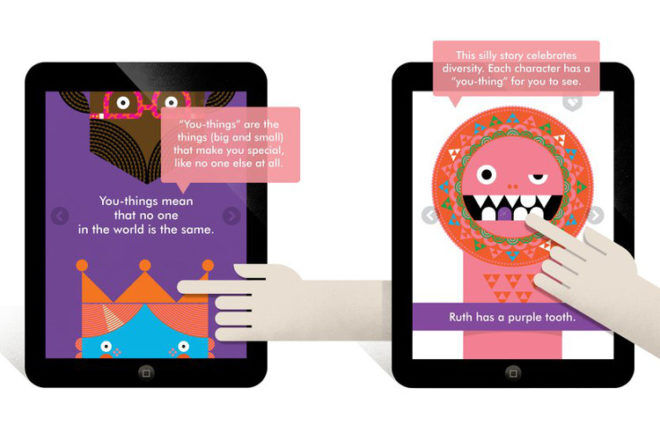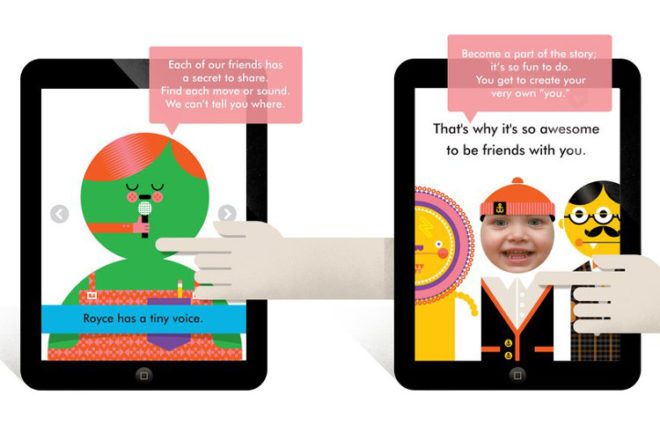 Title: Wee You-Things
Developer: Wee Society LLC
For ages: 3-7
Updated: May 2016
Compatibility: iPhone, iPad, iPod touch
Available to download from iTunes ($2.99).