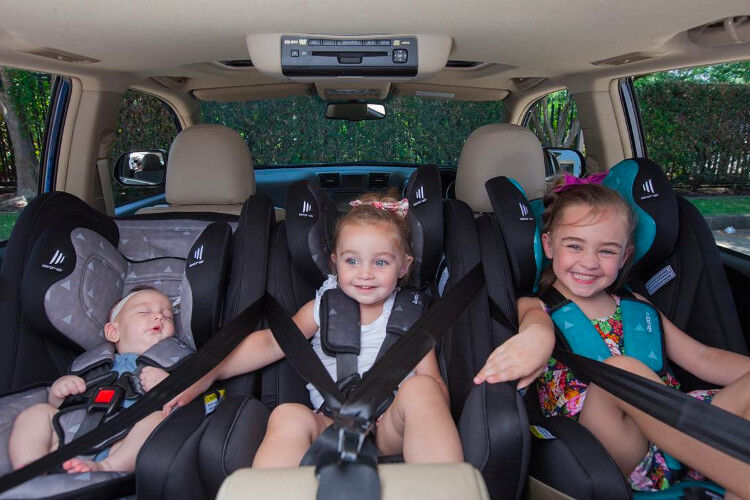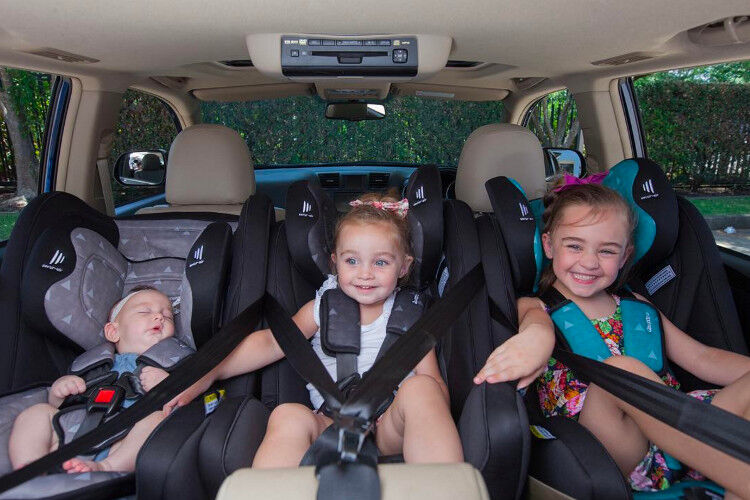 What you really need to put at the top of your car seat checklist is safety – and the latest Australian test results are in.
The Child Restraint Evaluation Program's independent tests put car seats through the ringer, checking how well they protect children in a crash, and how easy they are to use.
Here are Australia's safest car seats in each category for 2017.
Safest rearward facing capsule car seats

This category is for car seats that can only be used one way, in this instance: rearward facing (birth to at least six months).
Usually called baby capsules, these click into a base installed in the car, and some can also be used in a pram.
Phil & Teds Alpha Model PT CS 01
Babylove Snap'n Go Series BL620A/2010
Infa-Secure CS2113 Arlo Infant Carrier (installed with seatbelt or ISOFIX)
Chicco KeyFit Plus 79046 (pictured)
Nuna Pipa CF-03
Safe-n-Sound Baby Safety Capsule Series 2030/A/2010
---
Safest single purpose forward facing car seats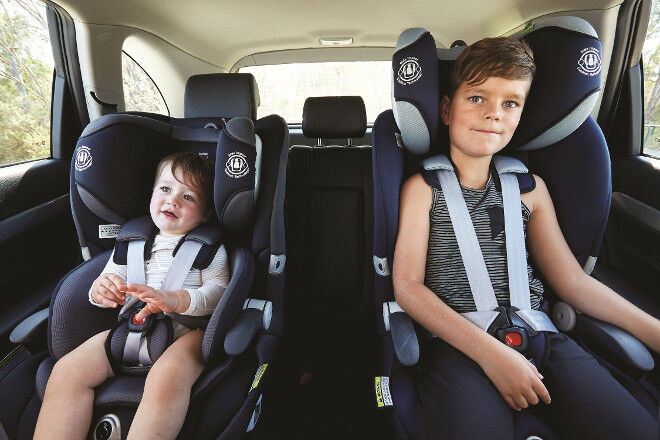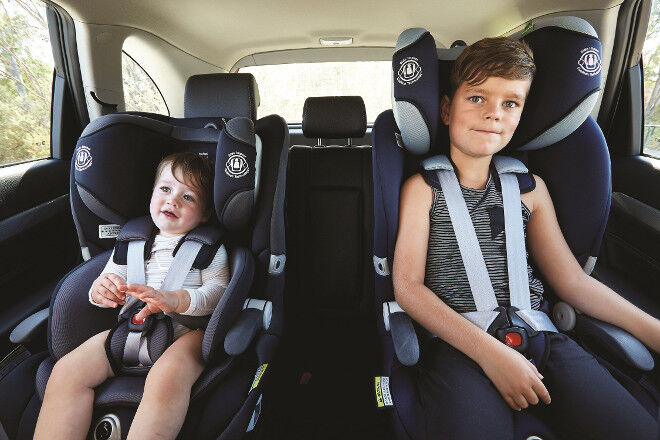 These car seats are designed to be used from six months up to at least four years.
The Safe-n-Sound Trufix had a slightly higher protection rating when fitted with ISOFIX, rather than a seatbelt.
Safe-n-Sound Trufix 6100/A/2013
Safe-n-Sound Maxi Guard Pro SICT 8300/A/2013
---
Safest single purpose booster seats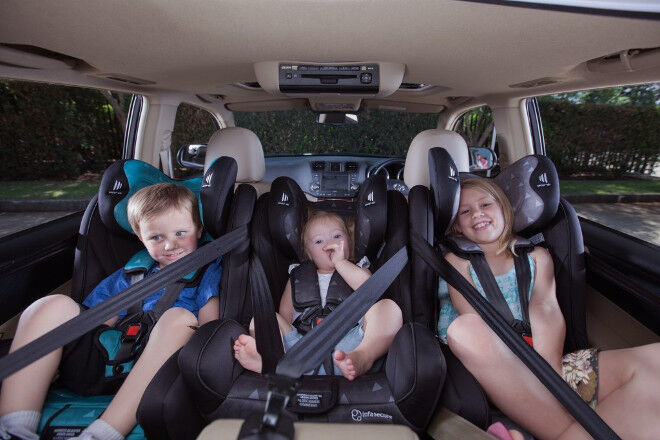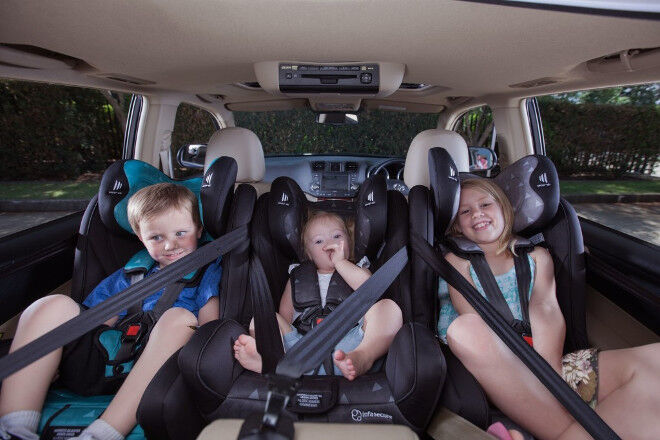 These booster seats are designed for children between four and seven-years-old.
Each of these seats was awarded a five-star safety rating.
Safe-n-Sound 4830/A/2013 (Hi-Liner SG Series, Hi Grow Series)
Safe-n-Sound Hi-Liner SG Series 4830/A/2010
Infa-Secure CS5413 (Vertex Quantum, Vario Vera, Vario Treo, Vario Element, Transit II)
Hipod Boston or Boston Pro Series 4200/A/2010Babylove EzyFit BL4200A/2010
Safety 1st Apex AP GMEA2013
Babylove Ezy Boost Series BL4400/A/2010
---
Safest rearward facing car seat convertible to forward facing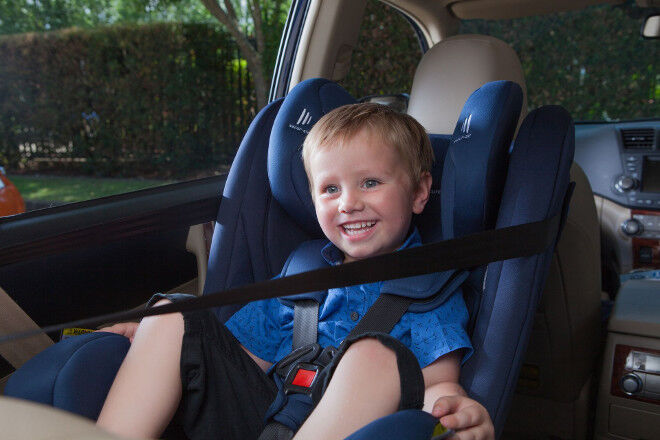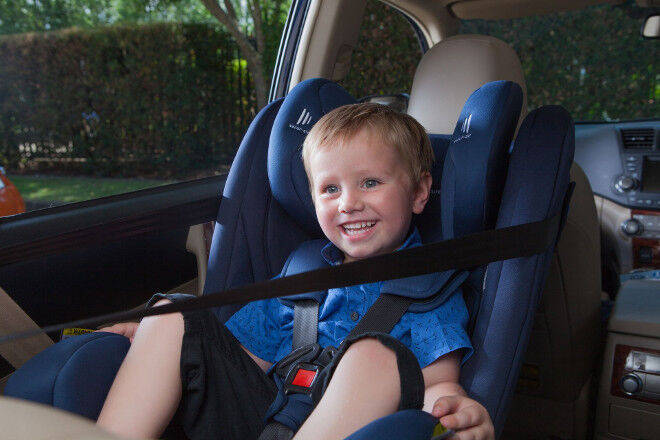 These convertible seats for children from birth to at least 4 years were tested as rearward and forward facing seats.
Infa-Secure Quattro CS8113 (Treo, Neo, Vera, Vogue)
Safe-n-Sound Compaq MKII Series 7300/F/2013
Safe-n-Sound Slimm Line AHR 7300/E/2013/i – Fitted with Seatbelt & ISOFIX
Safety 1st Sentinal Air Protect D/B2010
Mothers Choice GS 2010 (Model variations: Black Velour, Charm, Cruise, Emporer, Mystique, Twist, Wonder, Pure Red, ZuZu Lexington, GoSafe)
Mother's Choice DBA2013 Cherish Air Protect
Safe-n-Sound 7300/C/2010 (Model variations: Balance, Cabrini, Safeguard, Safekeeper, Kinetic)
Safe-n-Sound (Platinum PRO SICT, Millenia SICT) 7200/A/2013 (fitted with seatbelt or ISOFIX)
Infa-Secure CS4010 (Model variations: Cosi Compact, Ascent, Aurora, Neon, Create)
Mother's Choice Silver Embrace DB2013
---
Safest forward-facing car seats convertible to booster seat
The seats rated the safest in this category are designed for children aged six months to seven years.
Safety 1st Prime AP GMBE2A 2013
Safety 1st Destiny Eternity GM 2010
Safe-n-Sound Maxi Rider Ezy Adjust Series 8100/A/2010
Infa-Secure Comfi CS7210 (Model variations: Caprice, Grange, Treo, Vera)
Infa-Secure CS 7110 (Model variations: Apollo, Comfi Crown, Comfi Cruiser, Novelle, Odyssey, Racing Kid, Rally, Roamer, Rovette)
Mother's Choice V9 2010 (Model variations: Victory Pure Red, Cruise, Victory Ebony, Victory/Whirl)
Mother's Choice Rapture GM 2010 (also Safety 1st Destiny Eternity)
Safe-n-Sound Novus JS8A/2010
---
Safest multi-purpose car seats – rearward, forward and booster mode
The final category is for car seats that can be used from birth to at least seven years, as rearward, forward and booster seats.
Infa-Secure CS 4210 (Model variations: Luxi Crown, Luxi Ride Meteor, Mirage, Paramount, Style Rider)
Infa-Secure CS 4310 – Luxi Caprice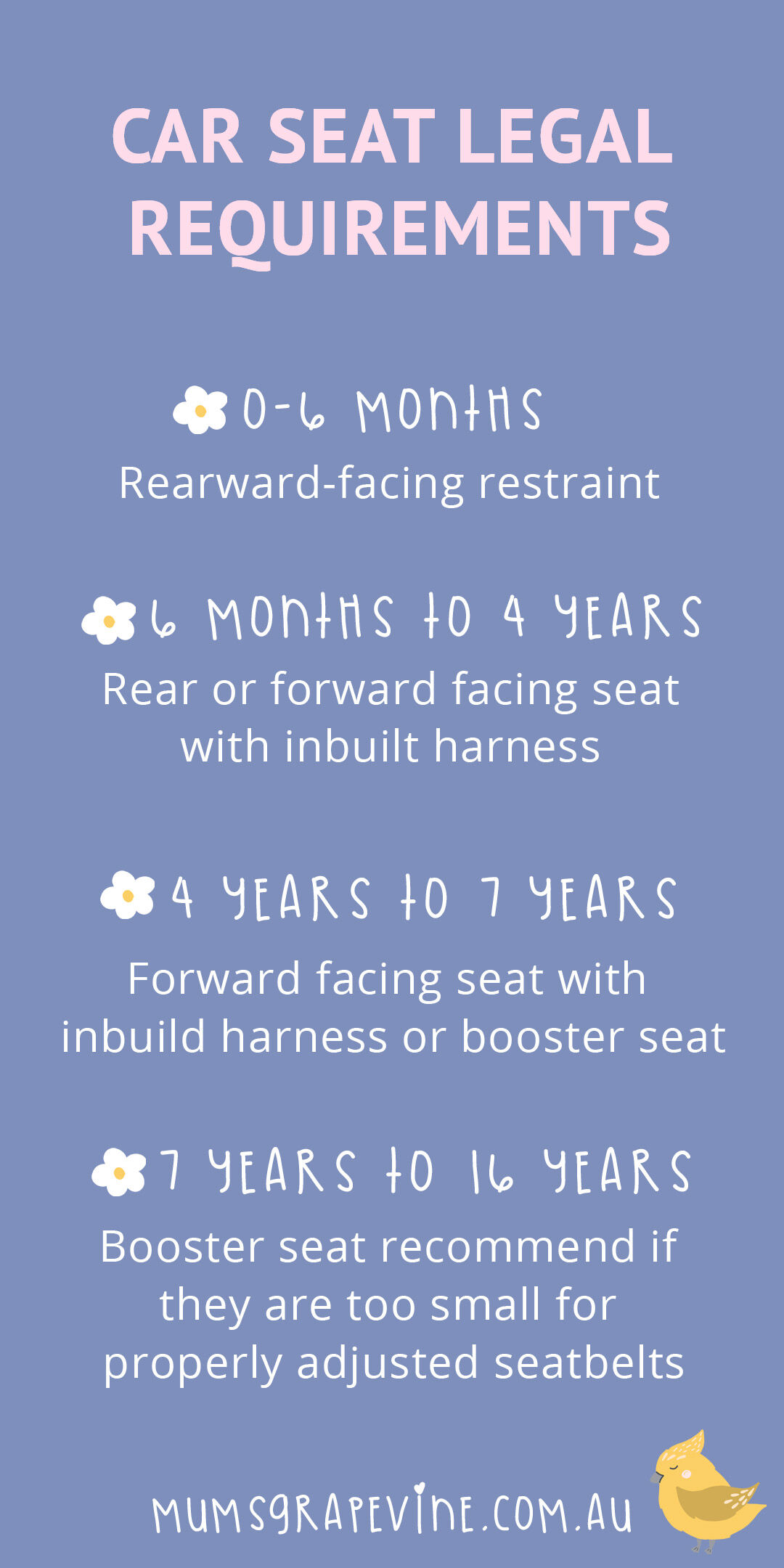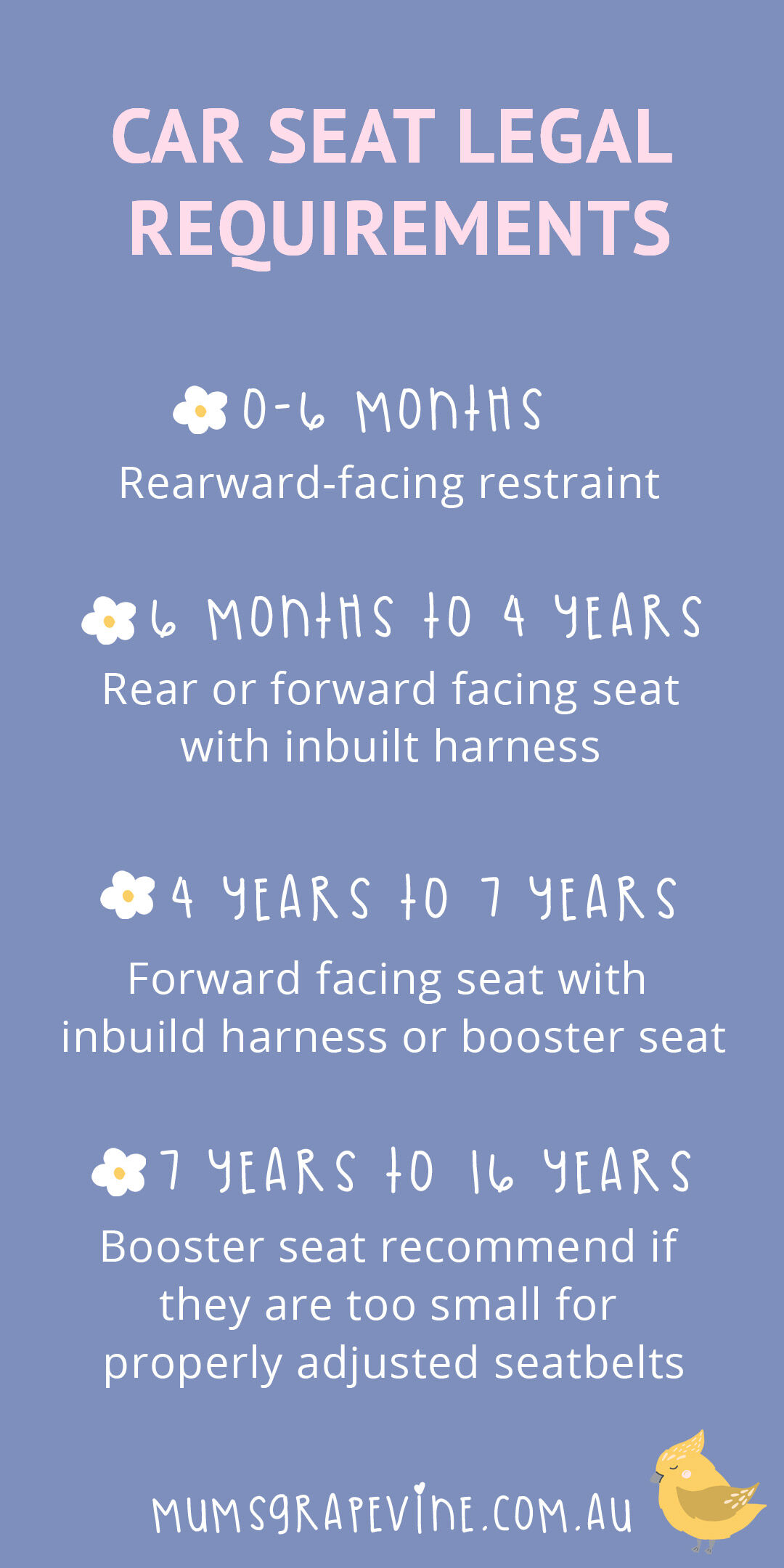 For the full list of safety ratings, head to Child Car Seats. And if you're trying to fit three car seats in the back of your car? Here's what you need to know.