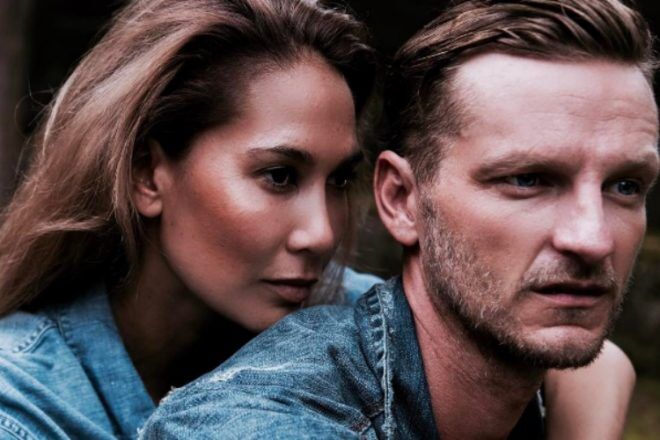 Lindy Klim is gearing up to add another baby to her brood early next year!
The mum-of-three and ex-wife of swimming champ Michael Klim recently shared a sweet photo of her youngest daughter kissing her growing belly bump, confirming the news that baby number four is on the way!
The former model and entrepreneur is four months pregnant and "beyond excited" to be adding to her brood.
"Family of six"
Balinese princess, Lindy, 39, and her fiancee of nine months, British property developer Adam Ellis, have never been shy about the hopes of having a baby of their own. Lindy told The Daily Telegraph in May that she hoped another baby would be on the cards.
"I've always said I'd like to have four children but we'll see," she revealed.
In addition to six-year-old daughter Frankie, Lindy also has daughter, Stella, 11, and son, Rocco, 9, from her previous relationship with Michael.
Lindy and Michael split in February 2016 and Michael is now dating fashion designer, Desiree Deravi. Once a seemingly perfect fairytale, the relationship between Lindy and Michael is now strained, despite sharing custody of their three children.
Love your celebrity pregnancy and baby news? Then sign up to our weekly newsletter to make sure you don't miss any updates.