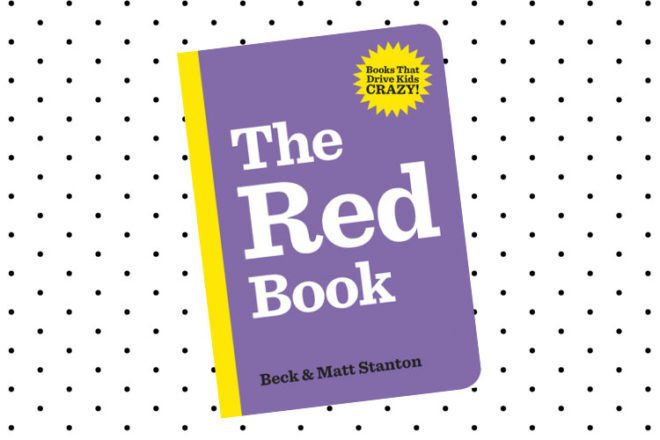 The Red Book
by Beck and Matt Stanton
No, your eyes don't deceive you. The book isn't red. It just says it is. Or does it? Is it? Suddenly you're unsure. Frustratingly funny, it's the book for tricksters and those easily convinced … but everyone will see things a little differently by the end.
The Red Book is from the Books That Drive Kids Crazy! series that includes This Is A Ball and Did You Take The B From My _ook? by Beck Stanton. It's a quirky story that will guarantee giggles at bedtime as mum and dad try to persuade the kids that not everything's black and white – just red all over!
Available from Book Depository with free shipping.
Take a peek inside …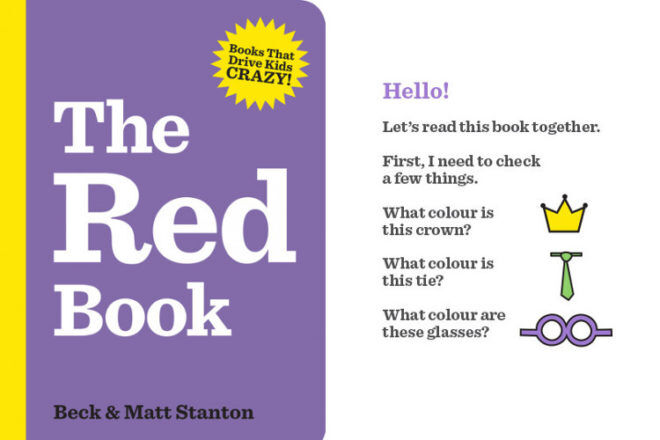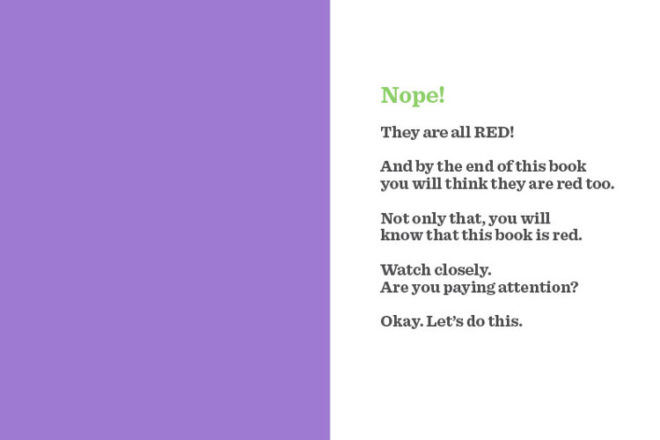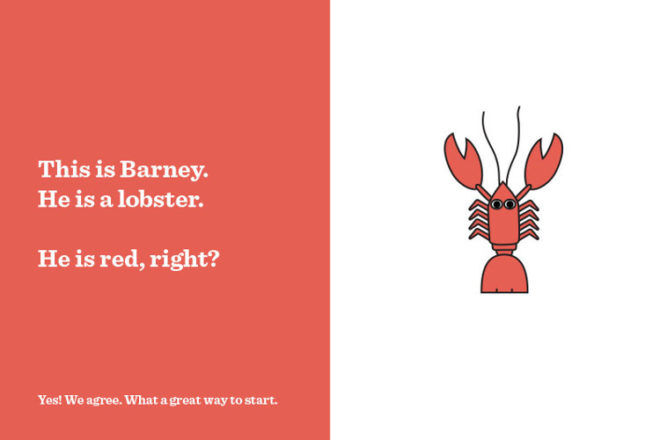 Title: The Red Book
Author/Illustrator: Beck and Matt Stanton
For ages: 4+ years
Publisher: ABC Books
Publication Date: April 2017
Format: Hardcover
ISBN: 9780733334856
About the authors
Husband and wife team Beck Stanton and Matt Stanton live in Sydney with their two children, Bonnie and Boston. Beck is a primary school teacher who has also been a before-and-after school care centre director, a nanny and youth and children's worker. Matt is the co-creator of the Fart Monster picture book series, selling more than 125,000 copies.