The Thank You Dish
by Trace Balla
Here's a little story that will snap your family right out of the eating dinner/watching telly trap so many of us have fallen into at the end of a busy day. Read this charming Aussie book and start a new evening routine that involves gratitude and quality time together.
Grace and her mum sit down to a meal and give thanks for the actions and the people that had a hand in creating it. The Thank You Dish helps the youngest members of the family appreciate what is on the plate in front of them and how it got there.
The illustrations are delightful and will have you skipping off to your local farmers' market with renewed vigour.
Available from Book Depository with free shipping.
Take a peek …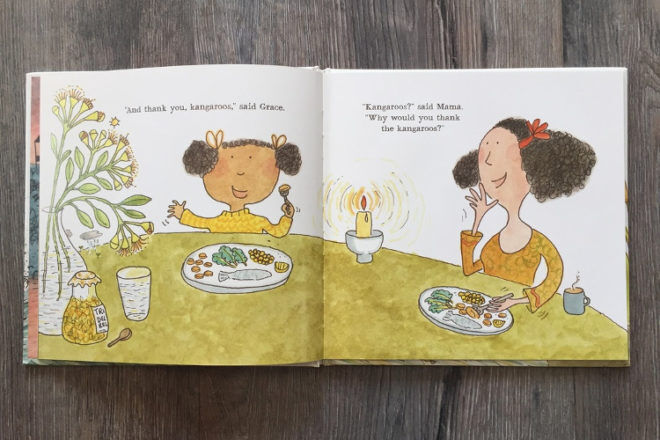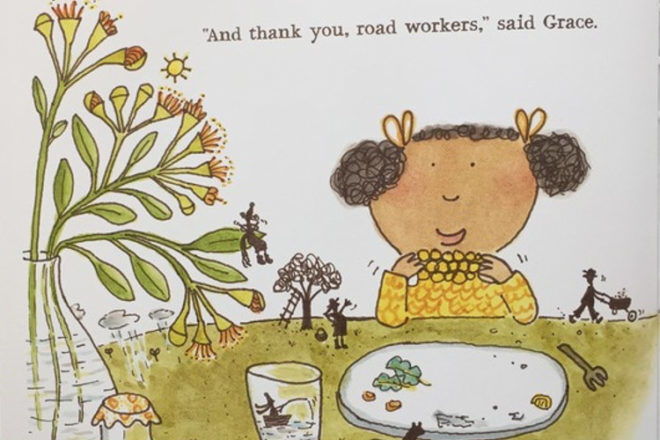 Title: The Thank You Dish
Author: Trace Balla
For ages: 3-6 years
Publisher: Allen & Unwin
Publication Date: May 2017
Format: Hardcover
ISBN: 9781743369463
About the author
Trace Balla lives in central Victoria and this is her fourth book. Her book Rivertime won the Readings Children's Book Prize and the Wilderness Society's Environment Award for Children's Literature was shortlisted for the CBCA Awards in two categories, the NSW Premier's Literary Awards, the WA Premier's Book Awards and the Speech Pathology Book of the Year Awards.