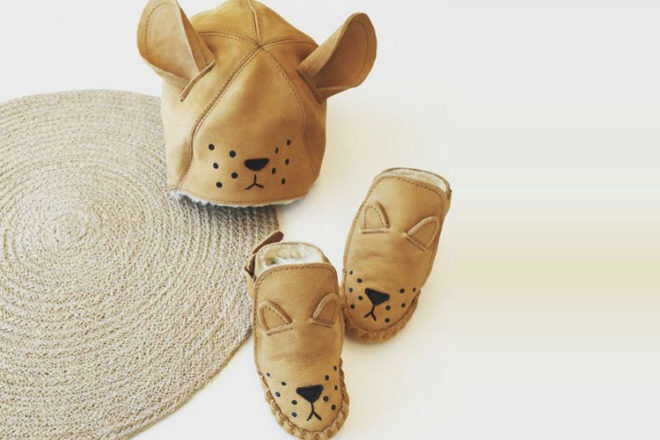 Does mummy have a little lamb? A tiny lionheart? A bonnie bunny? Make sure everyone knows it too with animal hats and matching booties for bubba that are as cute as they are cosy.
Handmade with soft-on-skin fluffy lining, the leather Kapi hats and booties from Donsje Amsterdam keep their heads and toes – and our hearts – warm.
Available at Bloom & Co Mini (hats $126, booties $86).