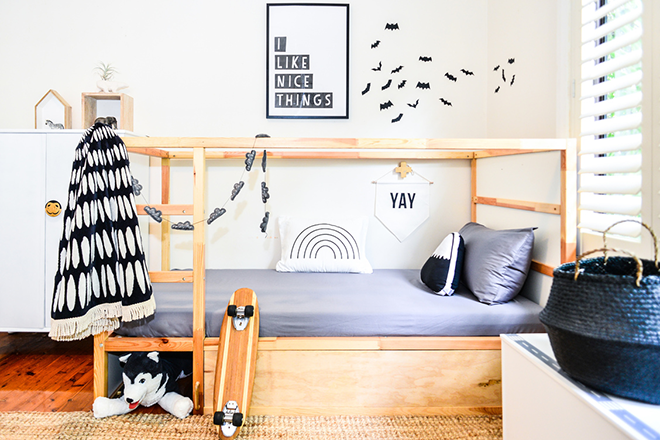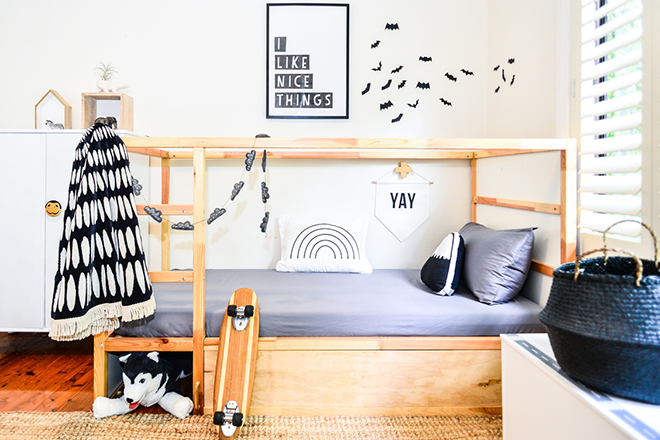 We love a good IKEA makeover, it never ceases to amaze us just how many possibilities there are for one piece of furniture! The KURA bed is one of the more versatile IKEA children's beds, with unlimited options from a simple lick of paint to zhuzh it up right through to turning it into a private and very sweet cubby.
Here's five easy ways to trick up the KURA bed for your kids.
Add a canopy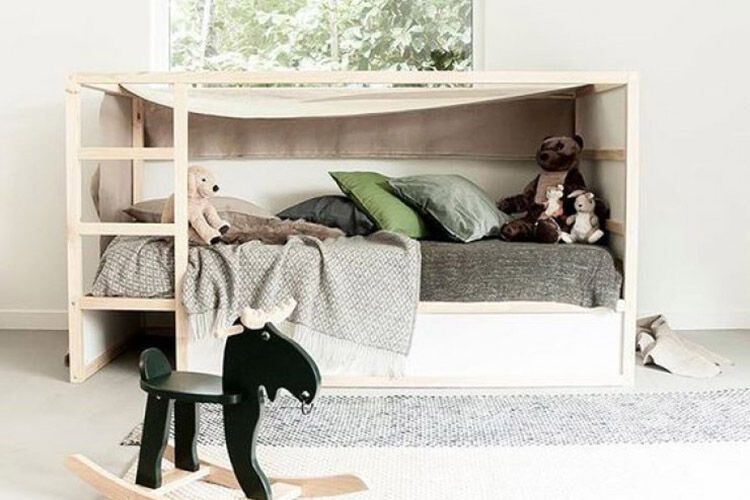 As IKEA hacks go, it doesn't get any easier than this idea from Dutch stylists April and May. Making a simple canopy can completely change the look and feel of the bed. Here they have draped some fabric over the top to create an instant cool den.
Keep it natural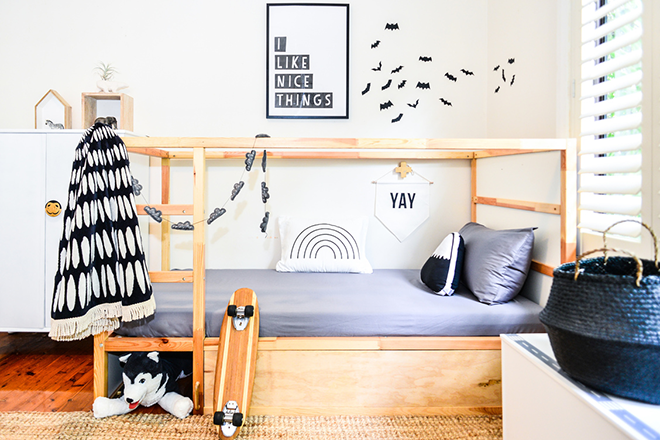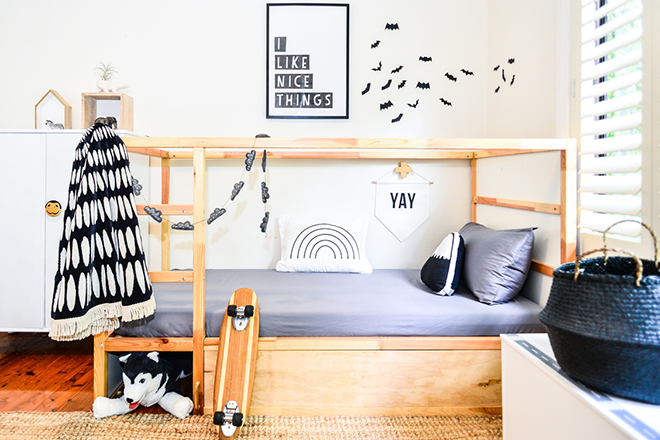 Take a hint from bedding company Moonlit Sleep and replace the white side panel with a simple wooden one. It gives a whole different looks and works really well with the IKEA LOHALS rug, as shown in the pictures.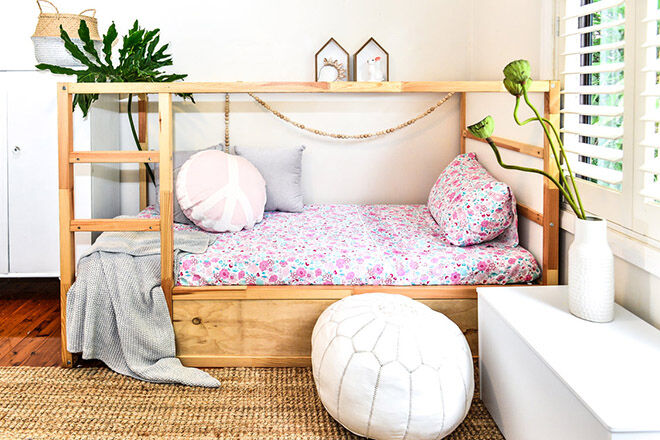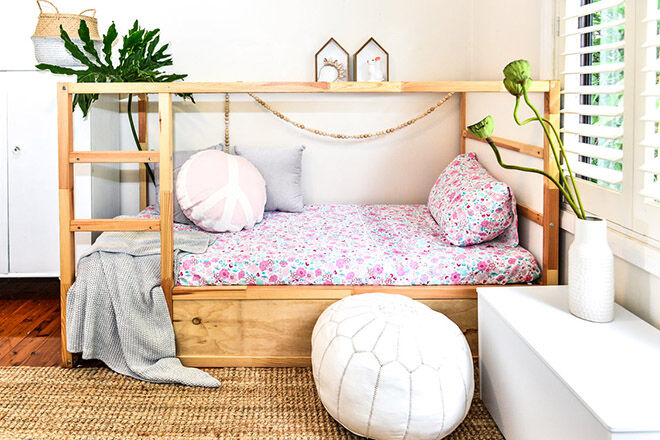 Accessorise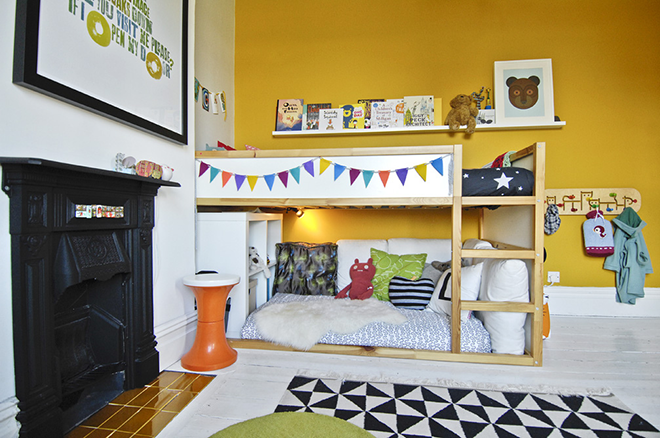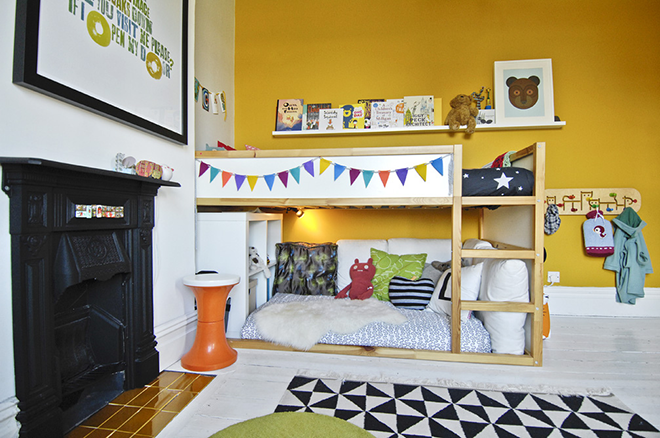 How cosy does this look? No paint needed, instead add some coloured bunting, a small mattress below and plenty of cushions, a bookshelf and a wall lamp. Voila, the perfect little chill out space, just like this one spotted over at My Little Chambre.
Create a cubby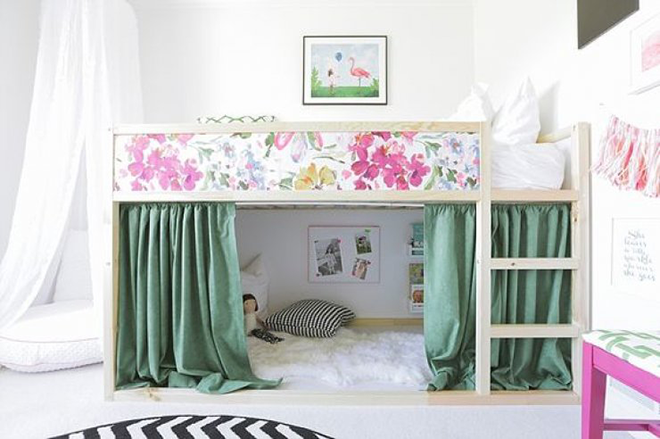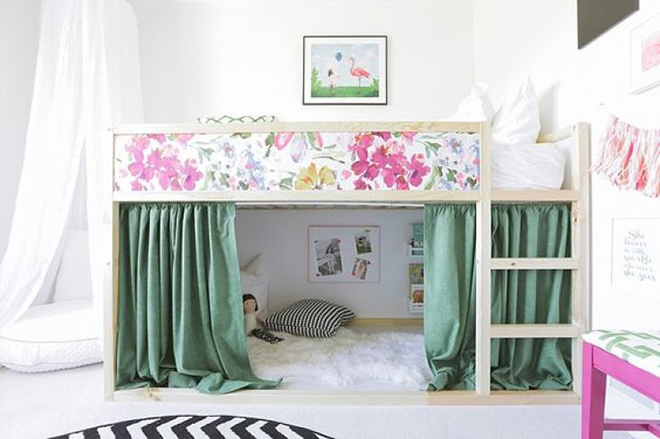 This IKEA KURA bed has been customised with stickers from Etsy store Stickers Coloray, and the cubby underneath looks amazing. Make your own curtains or buy ready-made and cut to size. Then simply slide on a wooden rod from a hardware shop and attach to the bed with hooks.
Add some paint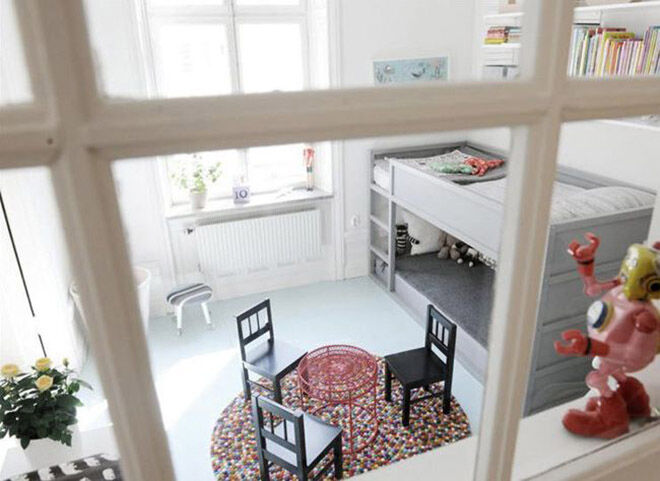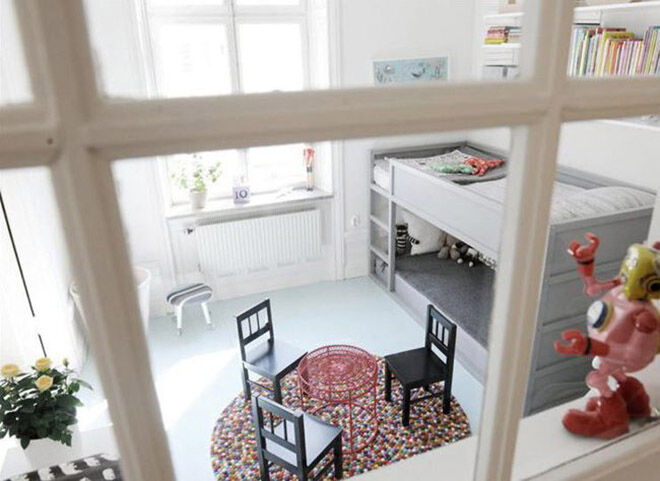 A coat of paint is a great way to transform the IKEA KURA bed and make sure it matches any existing colour scheme. White is a popular colour for a bed, why not try something different. We're totally crushing on this grey.
Want more IKEA hacks? How about prettying up an IKEA cabinet to match.