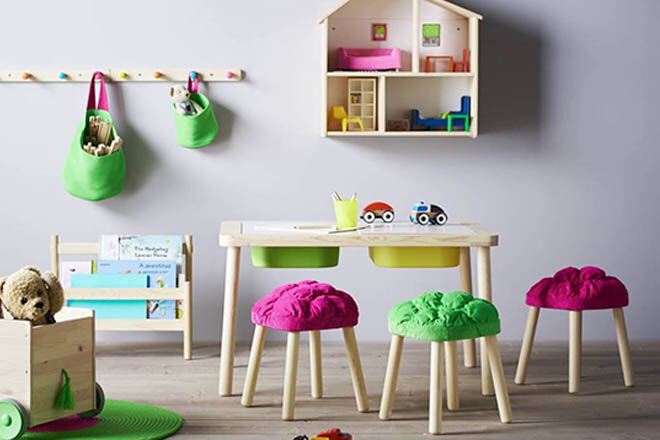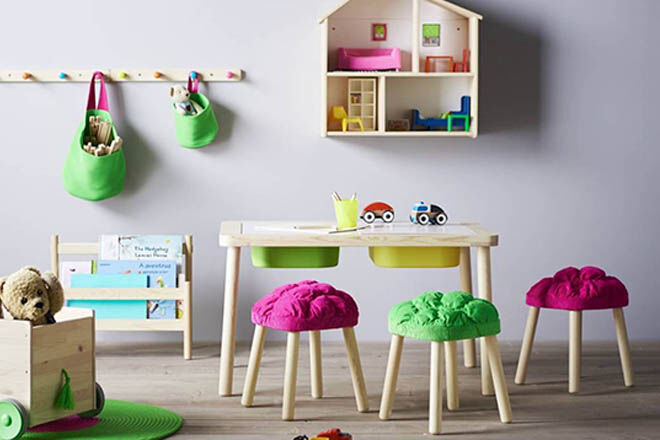 We love a good IKEA hack, a little imagination and you'll soon rock your own unique piece. Today we're looking at IKEA stool hacks. Take one humble stool and add a little touch of DIY magic for a pint-sized seat that's as individual as your kid.
We love the pop of colour that's been given to the FLISAT stools via Ikea (pictured above) with the easy addition of the STICKAT stool cover, Or get creative with some padding and fabric to make a wonderfully playful, squishy seat to suit your own decor style.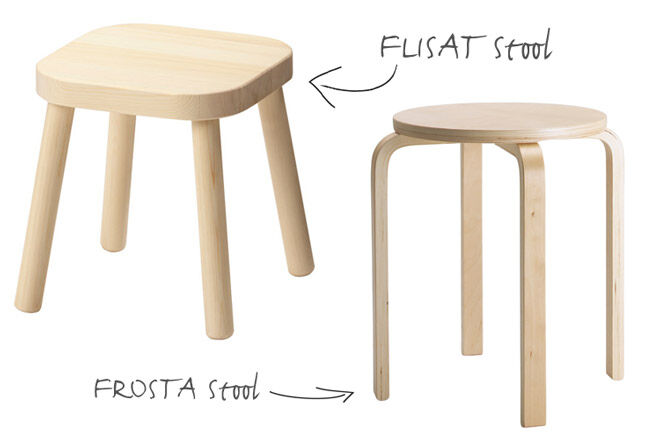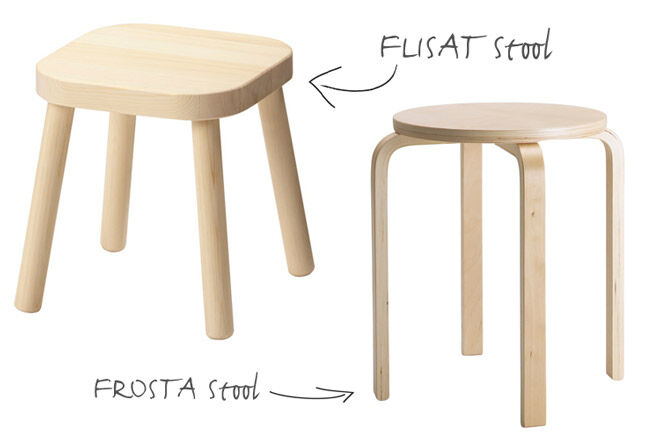 Here are 9 other inspirational ideas to dress up the FROSTA and FLISAT stools from IKEA.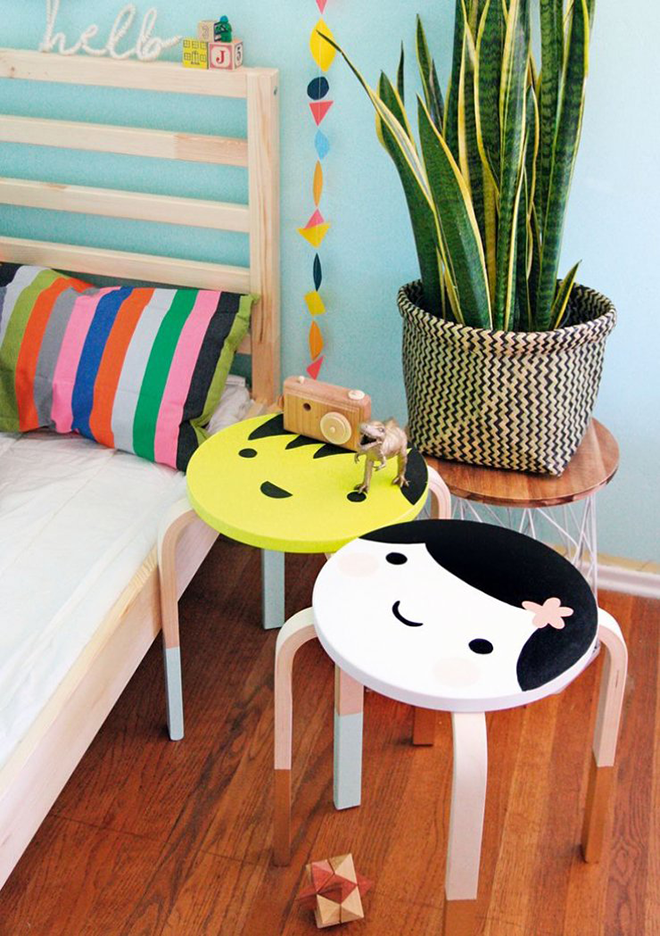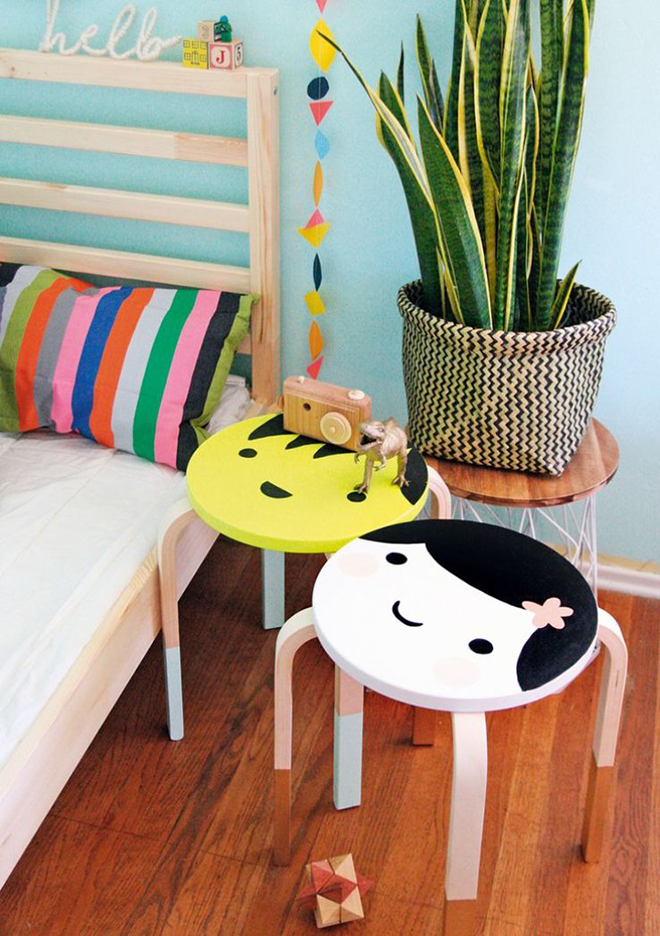 These fun painted faces via Mollie Makes will add a touch of cheer to any play room, why not 'hack' it further and paint the hair and eyes to match your child's own – they'll be the envy of all their friends with their very own mini-me stool!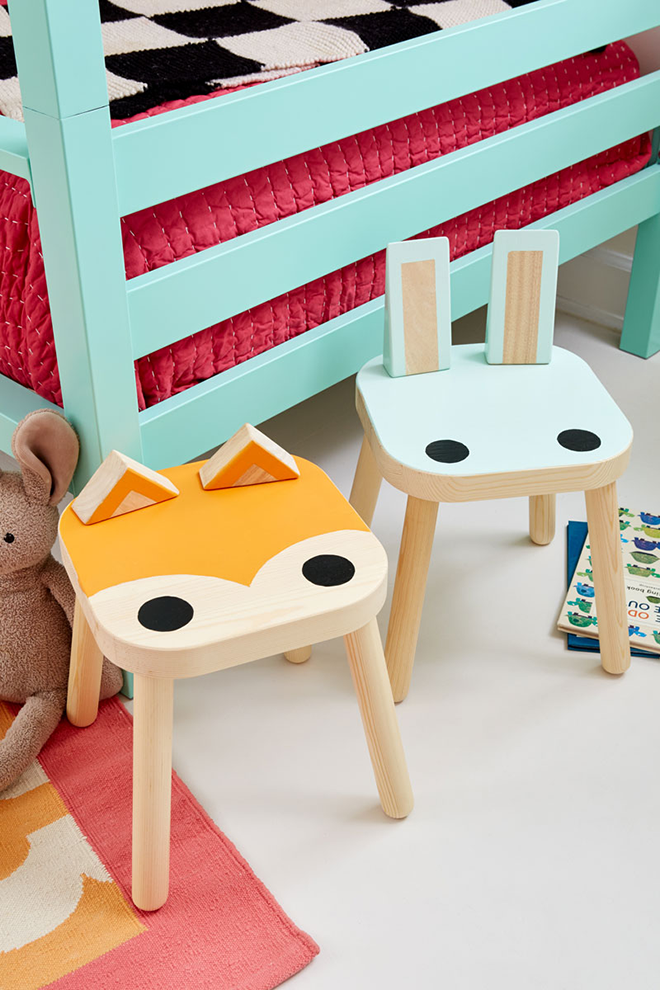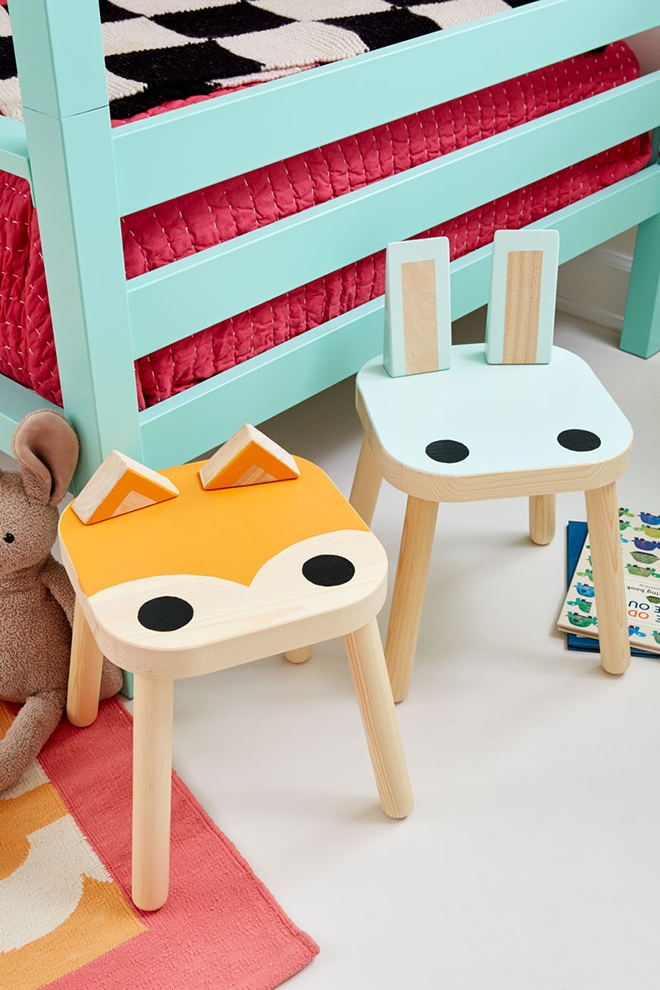 Project Kid has really gone to town on these Flisat stools. Some clever paint work and wooden blocks have totally transformed the stools into super cute animal chairs – we're seriously impressed!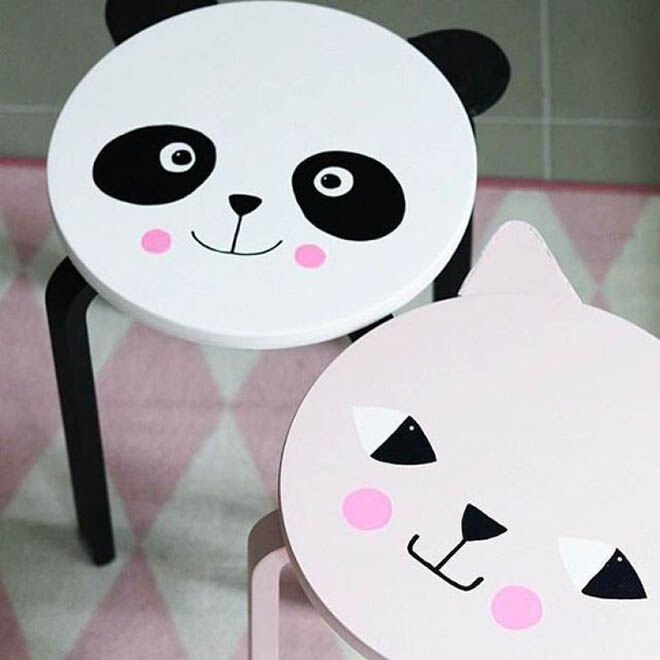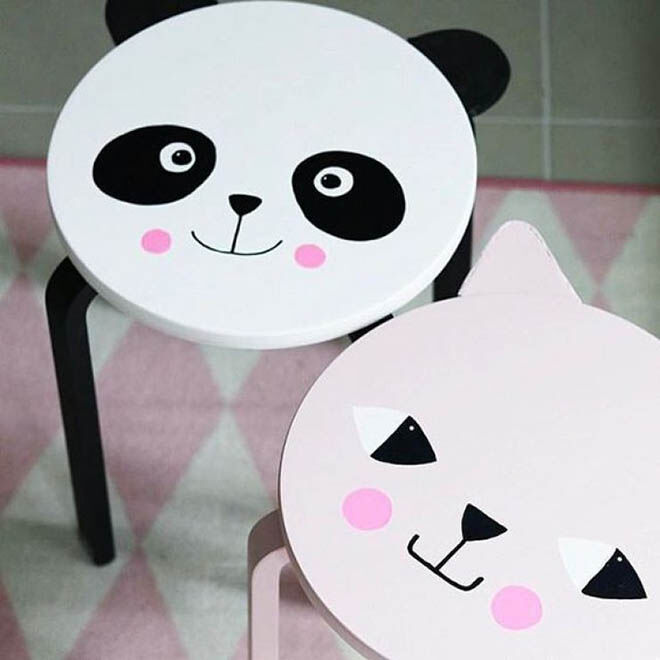 Who doesn't love a panda?! These Flisat stool designs via Kreativa Karen are perfect for boys or girls, simply change the colours as needed.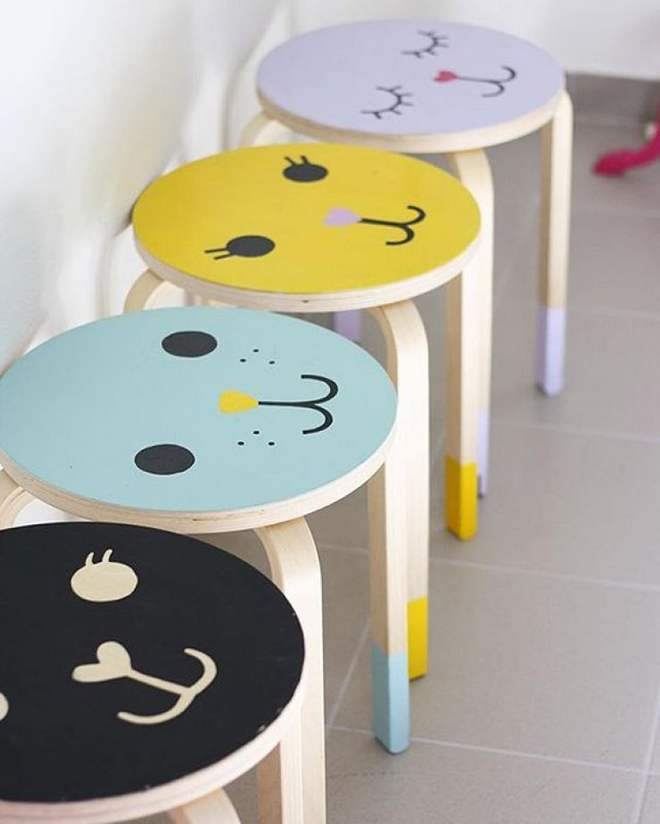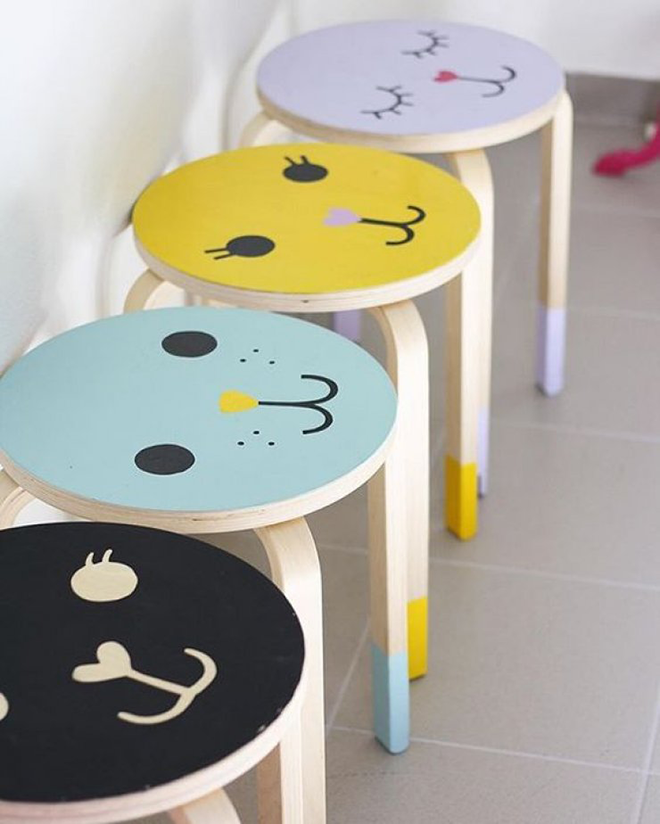 How can you not smile at this cute IKEA stool hack? Another creative Kreativa Karen design, a few small tins of paint colour is all that's needed. We especially love the detailing on the bottom of the legs for that extra fun pop of colour.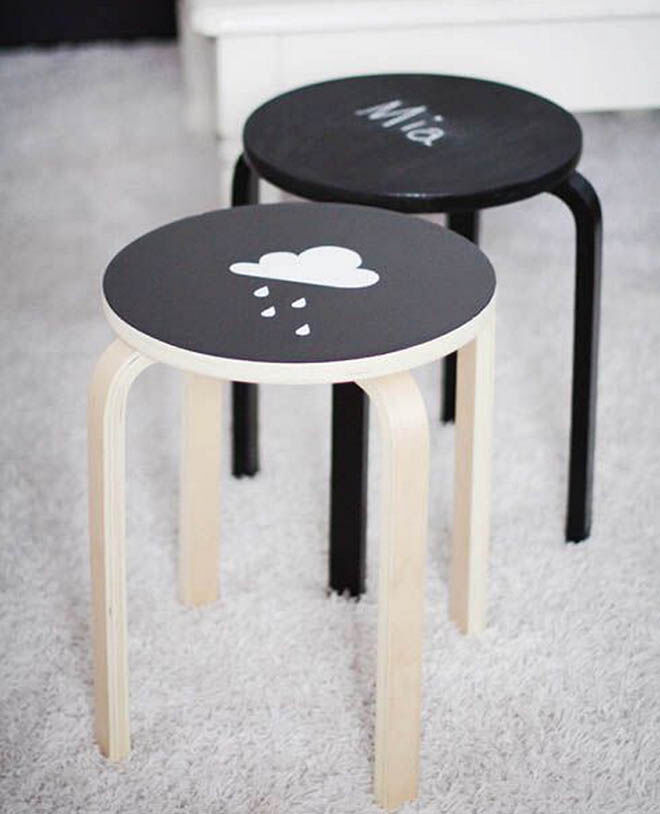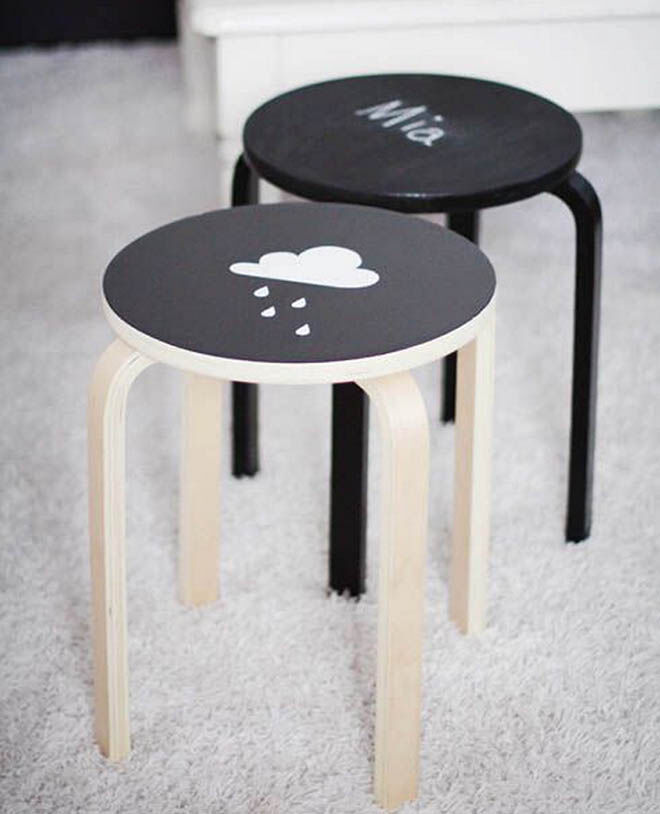 A simple lick of chalk paint and you can create this fun idea via Fraeulein Klein – the only downside is a chalky bottom if it's not rubbed out properly before your poppet sits!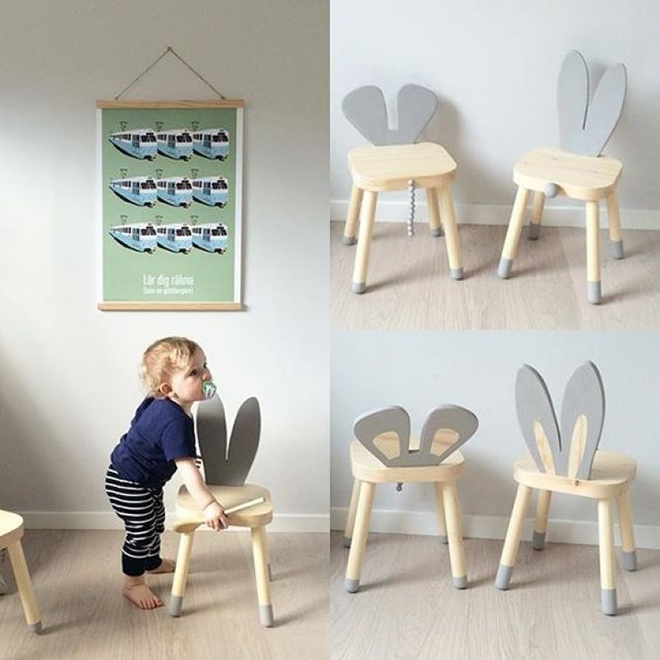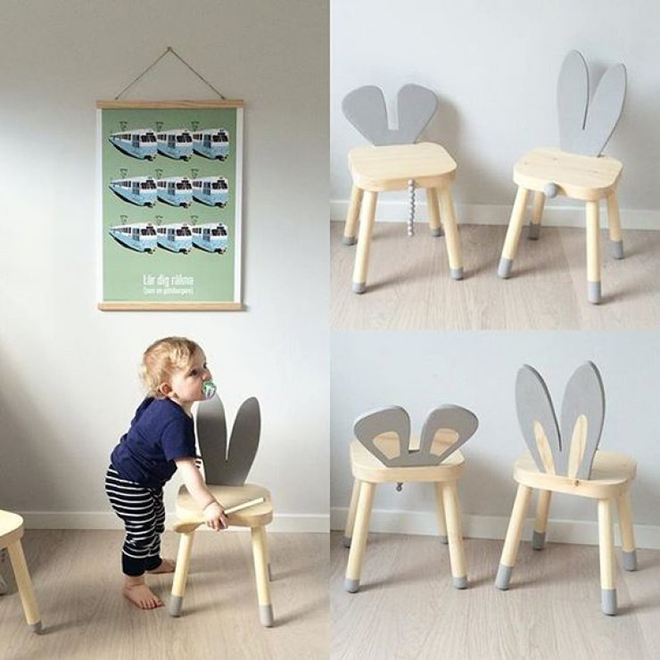 Ok, this next idea we are totally crushing on, this clever hack from Isabell Oscarsson that turns the Flisat stools into the cutest bunny and mouse chairs. She even adds the tails – brilliant!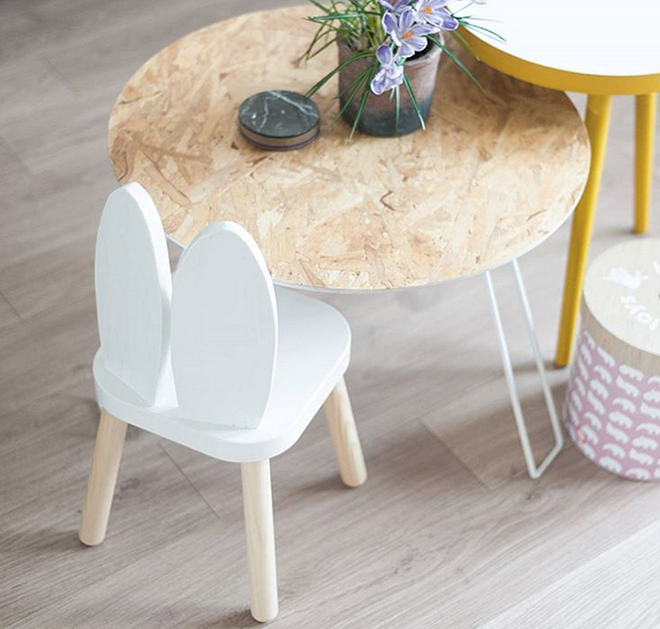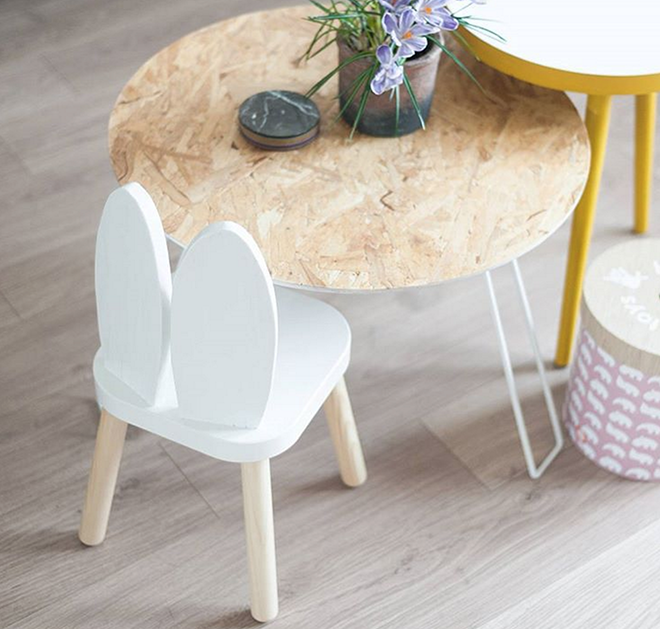 Another super cute bunny chair hack, this time from Stefanie Liefs on Instagram. Keeping the stool white with neutral wooden legs gives a fresh Scandinavian vibe, a perfect fit with any room decor.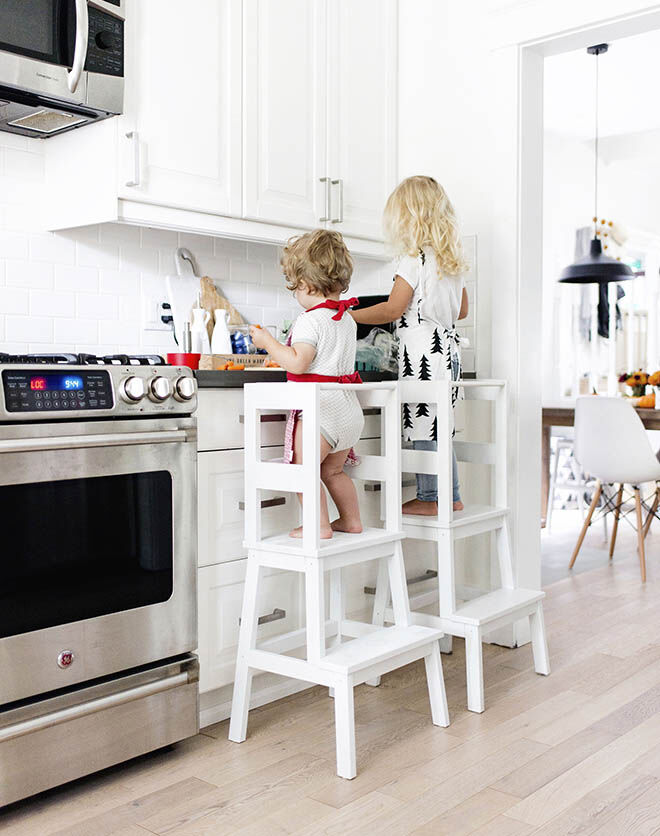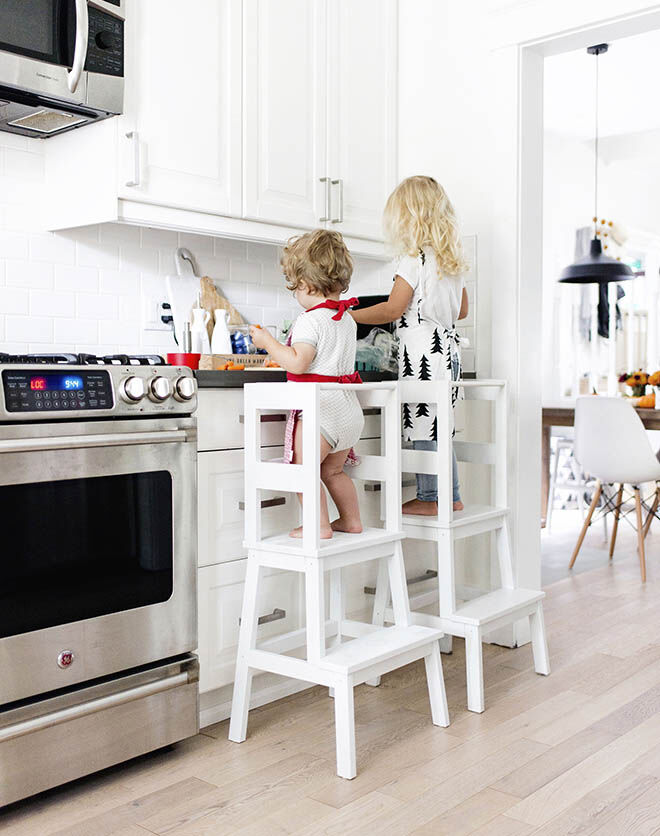 Lastly, how cool is this IKEA stool hack using the Bekvam stool? A little bit more involved than a touch of paint but totally worth it. Just follow these simple instructions via Happy Grey Lucky and your little one will soon have their very own toddler learning tower – some people are just so clever!!
Now that you've hacked an IKEA stool, have a go at hacking an IKEA chest of drawers to go with it.