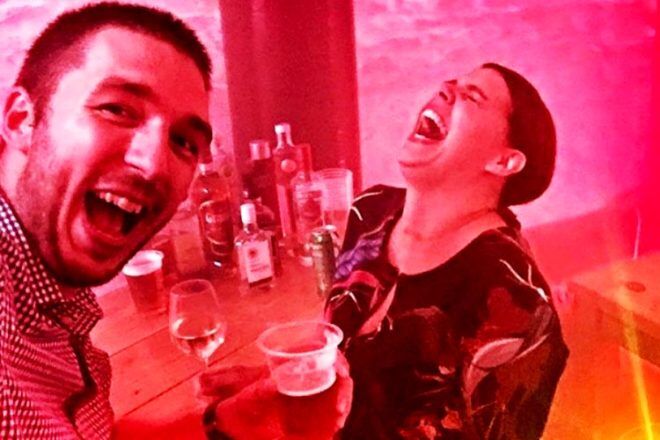 No babysitter? No problem. This dad has come up with BEST IDEA EVER for busy parents who want to enjoy date night, without worrying about having to find someone to watch the wee ones.
This, mums and dads, is date night done right! Husbands, take notes.
"Is that an inflatable pub?"
Yes. Yes it is. And it might be the best thing we've ever seen.
English blogger and newly designated father, LadBaby recently surprised his wife by hiring an inflatable pub, rather than a babysitter and bringing date night to their backyard.
The inflatable pub came complete with a large assortment of liquors, snacks, beer pong and even a smoke machine and disco light for some backyard boogie time. And, best of all, they didn't have to leave the yard, hire a sitter or worry about getting home after a few cheeky drinks.
Beyond brilliant! Can't afford to hire an inflatable pub? Check out these creative date night ideas.