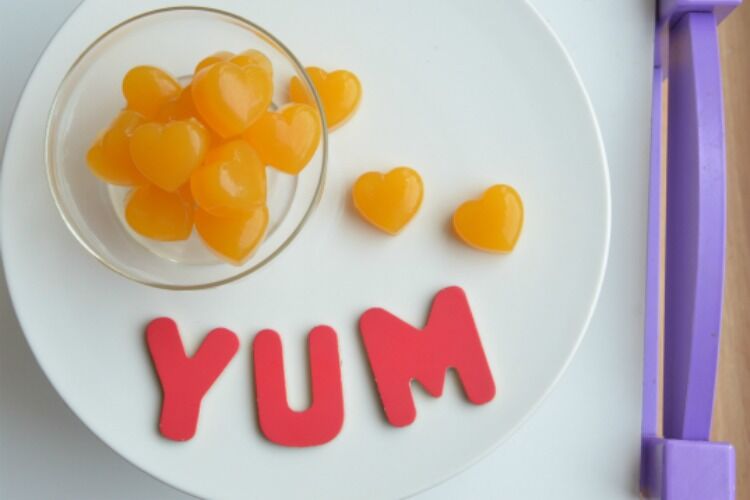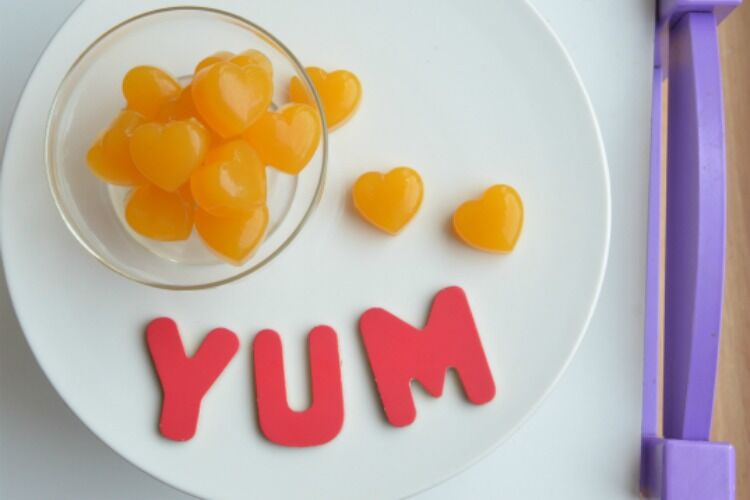 Secure your position as the Best Mum Ever by making your own gummies! That's right! Avoid the lolly aisle and the sugar-rush with these fruity sensations that are oozing with yummy mango and honey!
Dairy-free and super easy, these orange and mango gummies are a great addition to the lunch box or as a treat for on the go.
Ingredients
1 cup orange and mango juice
2 tbsp gelatin
½ tbsp honey
Method
1. Pour half the juice into a bowl and sprinkle over the gelatin.
2. Heat the remaining juice in a saucepan and turn off just as it starts to boil.
3. Add honey to bowl, then pour over heated juice.
4. Whisk together to combine well.
5. Pour into moulds and refrigerate to set, about 2 hours.
---
Kids Eat by Shanai
Mum of two beautiful kids, Shanai is a whizz at whipping up fun, fabulously tasty and quick-as-a-flash meals for babies, toddlers and young kids, with a flair for pleasing fussy eaters.
Visit Kids Eat by Shanai for more healthy recipes, including a yummy no-bake strawberry slice.