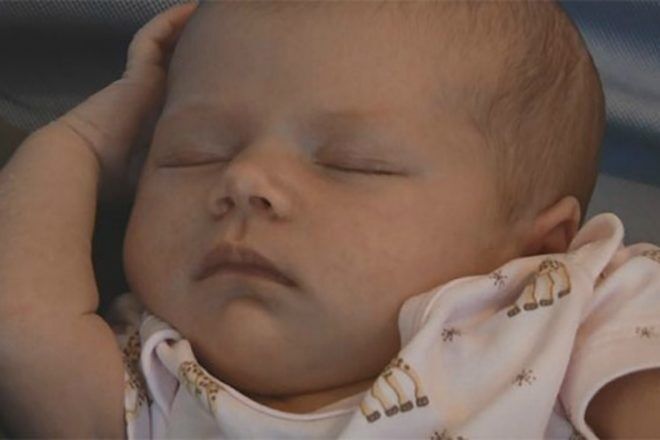 For the past 137 years, the Settle family have been blessed over and over (and over) again with bouncing baby boys. Carter Louise Settle has broken the tradition, surprising the entire family with her arrival.
The little sweetheart is the first female to be born with the Settle surname in more than a century. After five generations of breeding boys, the entire family can't be happier with their beautiful baby girl.
And they have a billboard to prove it!
Tickled pink!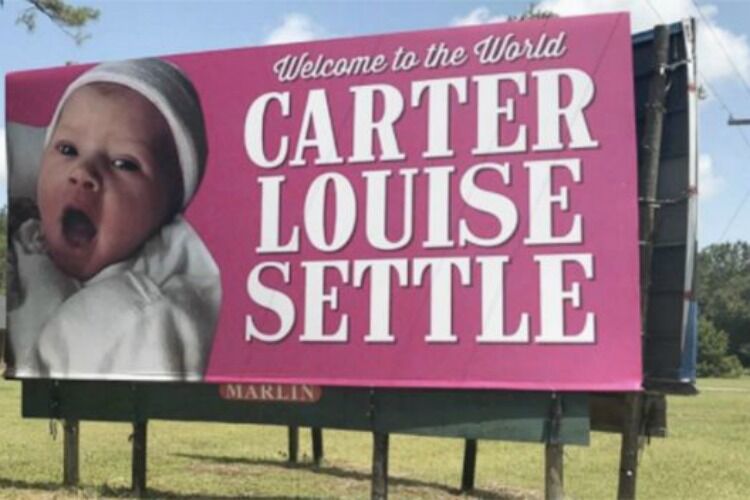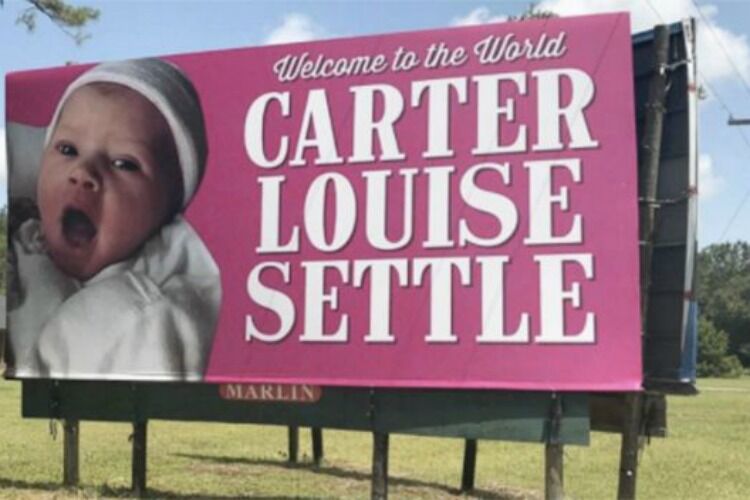 Kelen Settle, 36 and her husband Will, 38, couldn't believe their eyes – first a baby girl, then a very public announcement. The billboard, erected on the main highway near their South Carolina home, came courtesy of proud dad Will's workmates.
"Will works for an outdoor advertising company, so when she was born they snagged one of the photos off Facebook and made this billboard," Kelen says. "It is absolutely ridiculous. It was a fun surprise."
Wow moment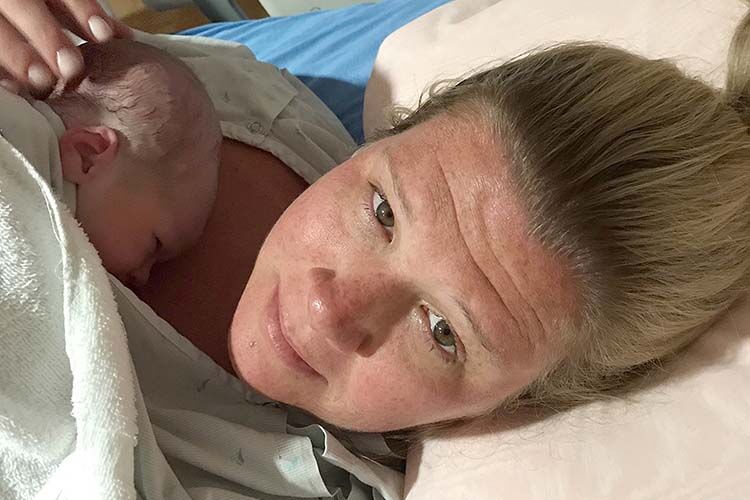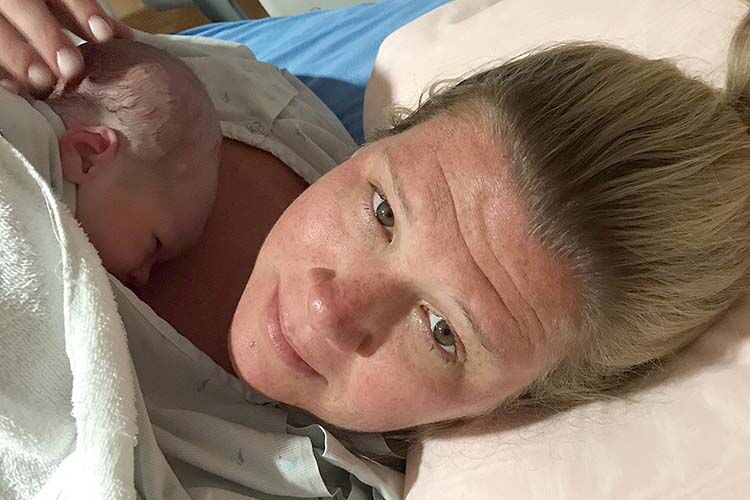 And Carter's arrival is just as big a deal as the billboard suggests. She is the first female born with the Settle surname in an incredible 137 years.
"It was an absolute wow moment," Kelen says. "I think it's going to be cool for her. It's a little fun fact."
Carter will have no shortage of male figures in her life, including her big brother, Rowan, from Will's previous marriage, as well as cousins and uncles to watch over her.
Now that is one big baby announcement! Make sure to take a look at our previous article about baby announcement ideas if you're looking for a fun way to reveal your own new arrival.
(Images via Settle family)