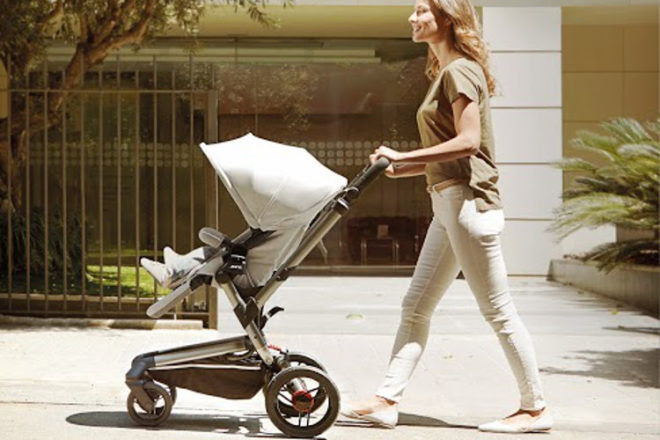 The best prams are much like the best cars – smooth and elegant. But finding a luxe buggy with a price tag that leaves something in the bank for everything else a new baby needs is a real skill. This special-edition beauty delivers the most stylish pram on wheels, at a price that won't make you cry.
Presenting the limited-edition chrome Rider pram from Jané Australia. Its slick form says luxury and it delivers on its biggest purpose – to carry babies in affordable comfort.
Euro styling
The Rider has a beautiful European style with extras like an extended canopy, plush insert, storage pocket, a basket that folds down within the frame and a cosy Micro Bassinet that transports and supports newborns during those first sleepy months.
From about six months of age, babies can sit up and look around from a seat with a three position recline. Large rear wheels make the Rider quick, comfortable and easy to push. The rear suspension and adjustable shock absorber ensure a bump-free stroll.
The Rider folds with the seat facing in both directions. The light, anodised tubular frame is fitted with a patented folding system, reducing its size by up to 30 per cent, making it ideal for travel.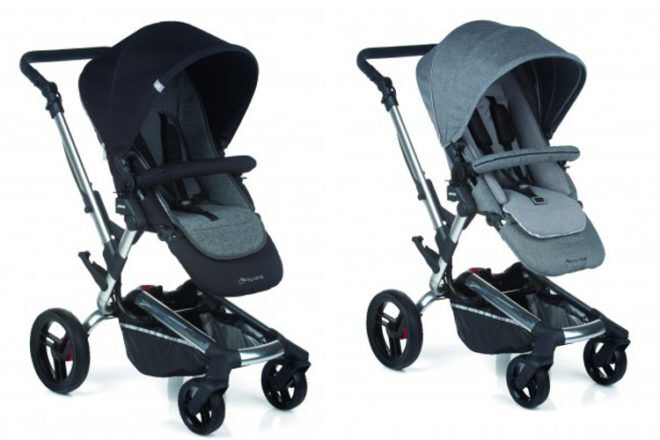 The Rider is fitted with Jané's renowned Pro system, allowing the carrycot to be connected quickly and with only one hand. The height of the seat means the Rider can also be used as a high chair, adapting perfectly to table level. Cafe breakfasts, here we come.
The chrome frame is limited edition and only available in Australia while stock lasts in Soil (grey) or Crater (black) with a free rain cover and matching seat liner.
Available online from Jané Australia ($999).