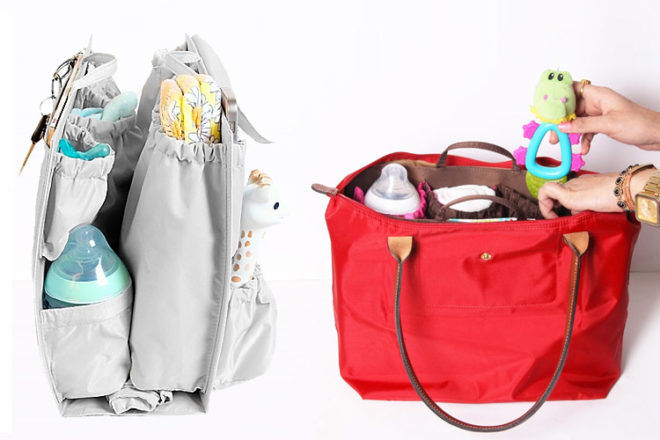 Baby bag by day, back to mum's stylish bag by night! Slide this removable insert into your fave handbag or tote and voila! It's a nappy bag ready to hold everything your bub needs while out of the house.
The ToteSavvy insert from Life In Play adds pockets – and organisation – to any bag, saving you from having to buy a separate nappy bag. And it means that, just like in your before-kids days, you can change your bag to match your mood or your outfit.
Plus, it's dad-friendly too and slips neatly inside a backpack. The ToteSavvy includes an insulated bottle pocket, key clasp, change mat and a phone pocket, as well as a flat pocket for paperwork.
Available from Urban Baby (original $119.95, mini $74.95).