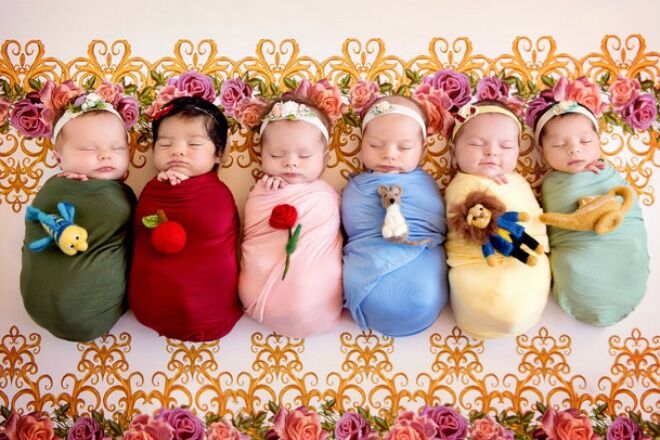 What happens when a photographer combines her talents in newborn photography with her love of Disney? Pure magic, that's what!
Karen Marie of Belly Beautiful Portraits transformed six very patient babies into itty-bitty Disney princesses for a photo shoot that sparkles with sweetness. The whimsical photo series delves deep into the land of Disney with ethereal backgrounds, elegant gowns and extraordinary props, true to each princesses tantalising tale.
Memorising, magical and sure to melt your heart, this is one of the most enchanting Disney princesses-inspired photo shoots we've ever stumbled across.
Ariel from The Little Mermaid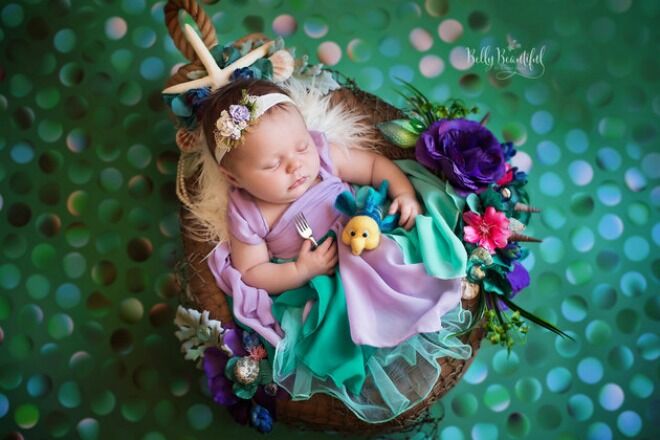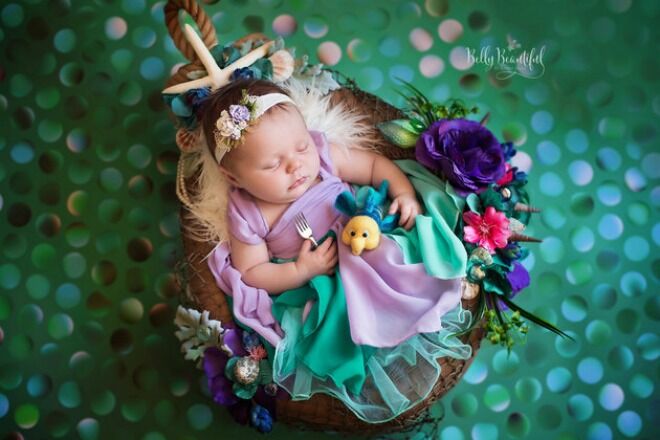 Little Ariel is the cutest mer-baby to exit the waters with an assortment of ocean coral, a stuffed Flounder and even a dinglehopper!
Belle from Beauty and the Beast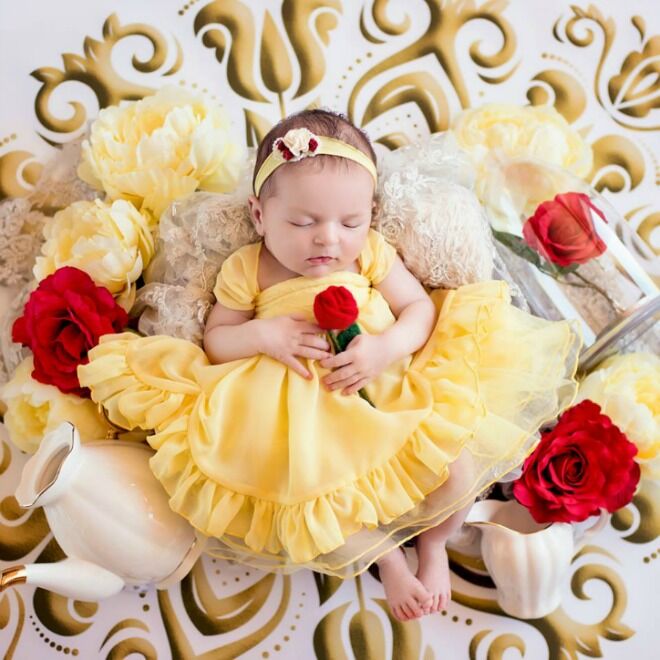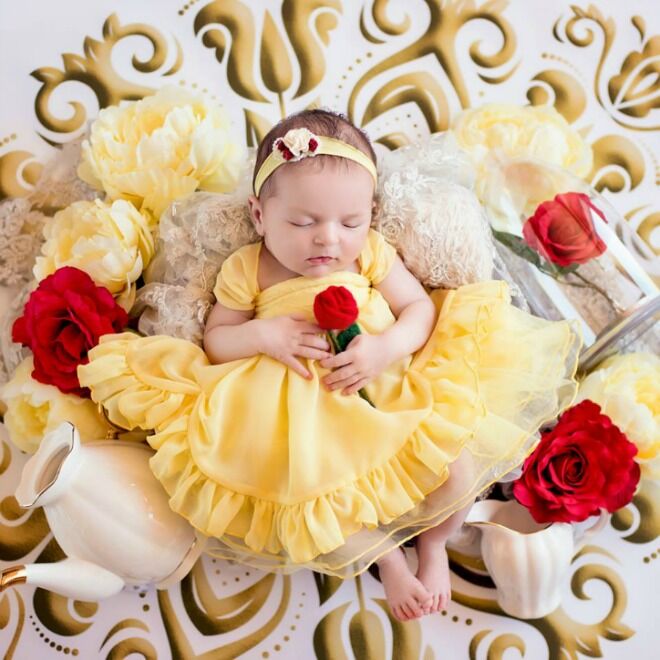 Tea cups, bright red roses and even a perfectly placed vase all complement the glowing Belle, draped in a gorgeous gown of yellow and lace.
Cinderella from Cinderella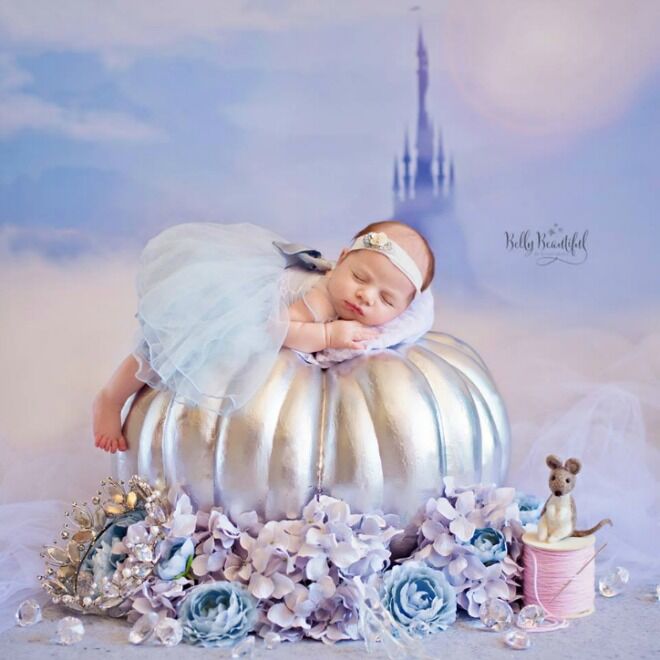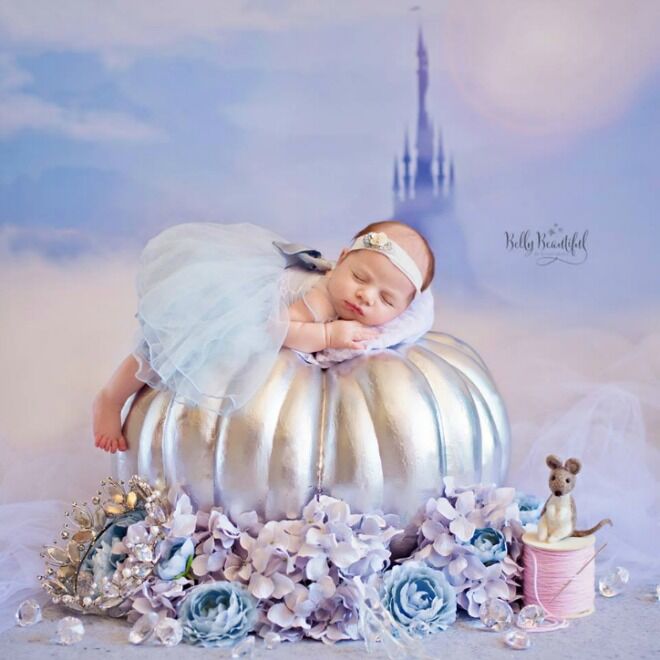 Complete with a silver pumpkin, a crown and an array of sparkling jewels, Karen has captured the essence of Cinderella to a tee.
Jasmine from Aladdin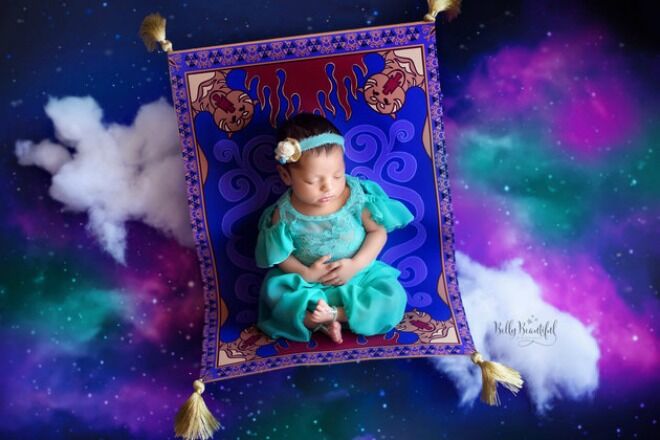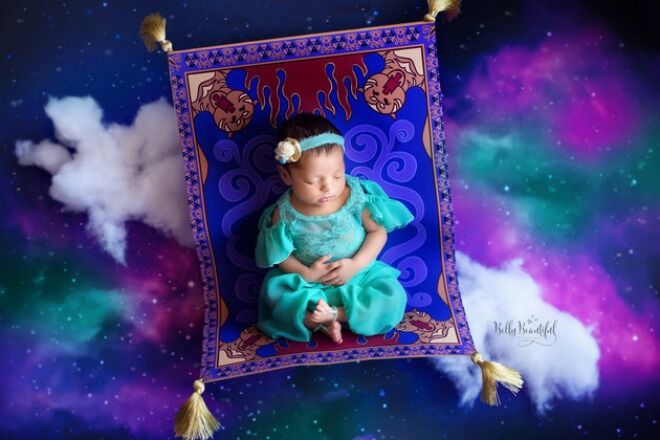 How cool is that magic carpet? And that adorable Jasmine outfit? LOVE!
Aurora from Sleeping Beauty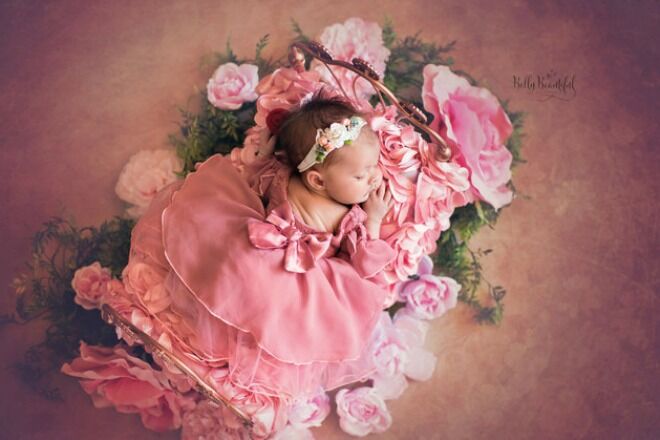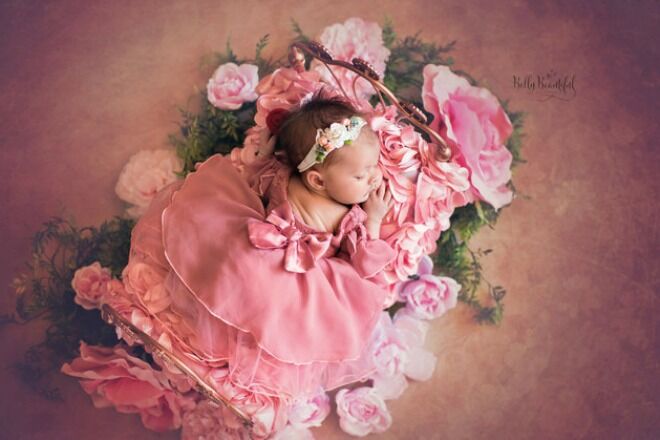 Baby Aurora Rose looks so divine in her pink frock and bed of roses that we wouldn't dream of waking her!
Snow White from Snow White and the Seven Dwarfs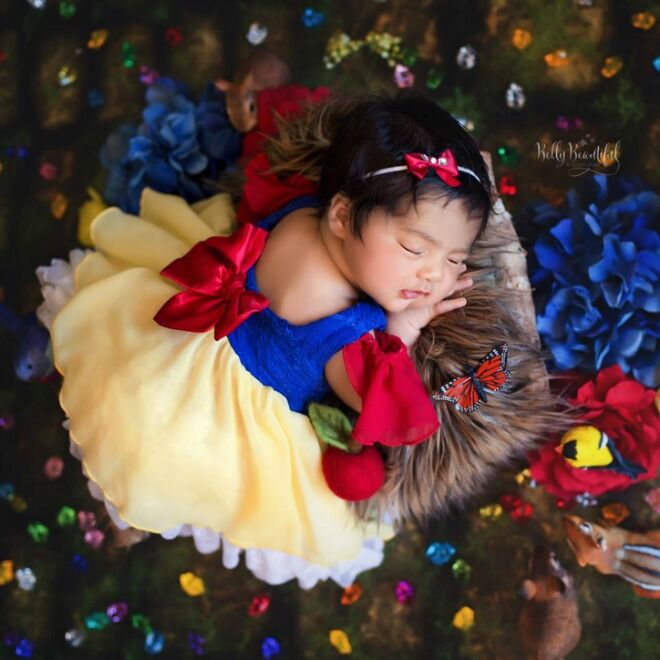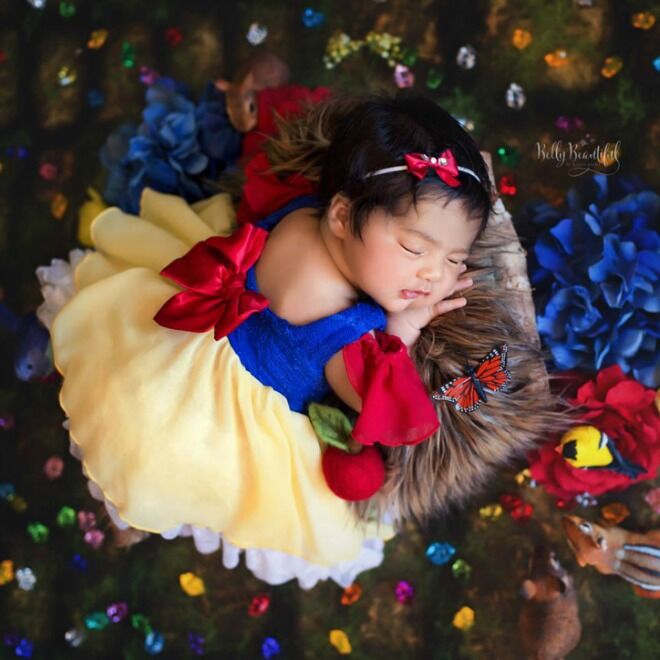 With her forest friends by her side, Snow White is as pure and fair as they come!
Need more princess perfection in your life? Karen reveals that she is planning a second shoot with additional princesses in the upcoming weeks, including Tiana, Pocahontas and the princess du jour at our place these days, Moana.
Di you love them as much as we did? You're Welcome.
In the meantime, have a look at how this mum records baby's first year with a monthly Disney photo shoot.
Images via Belly Beautiful / Facebook