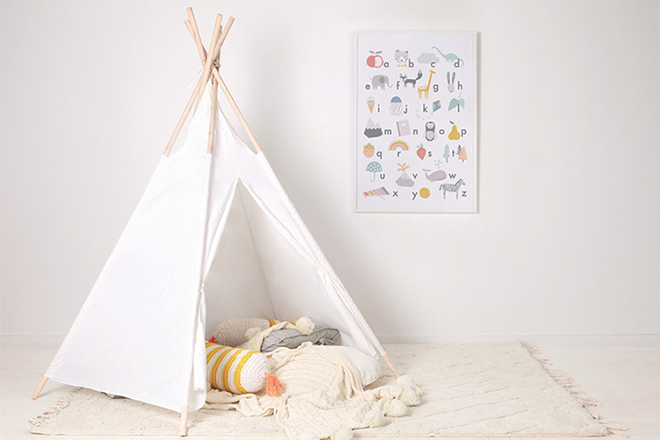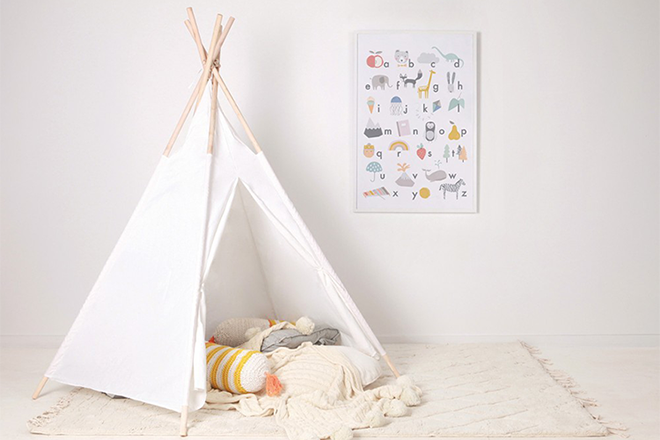 Mastering their ABC's is a tricky task for toddlers, so why not make learning fun along the way? An alphabet print hung in the nursery or playroom will help them along leaps and bounds. Show them how to trace their fingers along the letters, singing as you go, and they'll soon know the alphabet for themselves.
From simple letters to fun word associations, here are nine of our favourite alphabet posters.
For more nursery decor check out our article on 15 Ikea hacks for the nursery.