Dinosaurs Don't Dance
by James Niklen
As the saying goes, dance like no-one is watching. So have a go. Conquer your fears. Overcome shyness. Move to the music. With the help of your little adventurer as the star of the book, a reluctant group of dinosaurs conquer their fear of dancing by wiggling, bouncing, sliding and stomping. Before long, they're discovering the joy of trying something new.
This is a fun new personalised story book by the team at Hippo Blue who brought you The Adventures You'll Have, Where's my Monster and ABC Jungle Adventure, which shows encouragement – and a little bravery – will lead to a whole new world of possibilities.
Your child's name and likeness appears in the story and is a great way to encourage children to engage with the book. An animated dance song complements the story and the moves are the same as the ones your little adventurer teaches the dinosaurs in the book.
Available from Hippo Blue ($30). PLUS use our exclusive discount code MGVSHIP for free shipping until 27 August 2017.
Take a peek …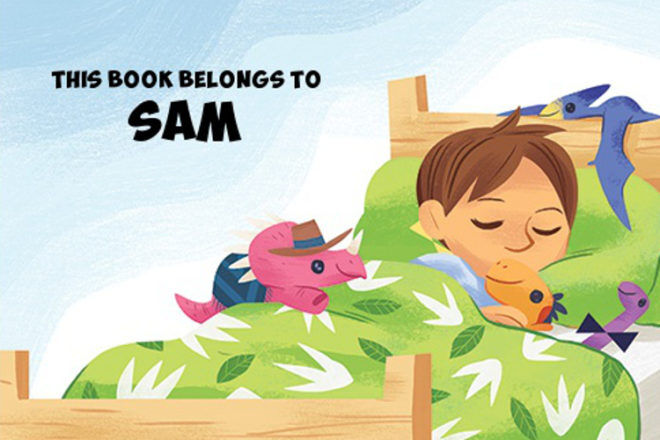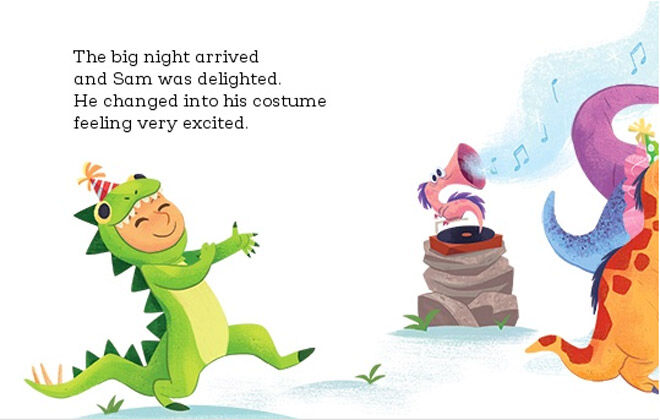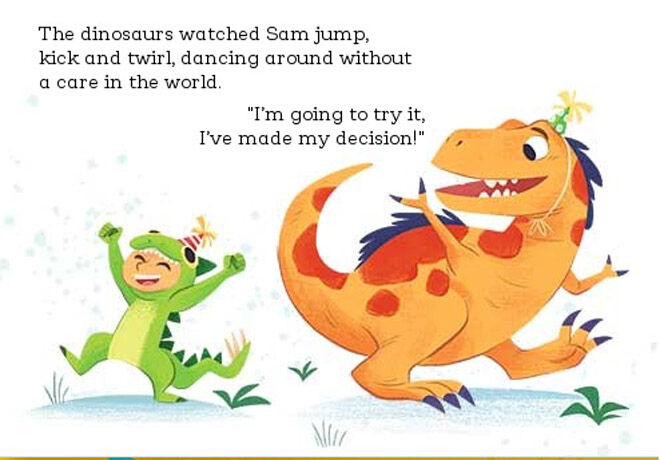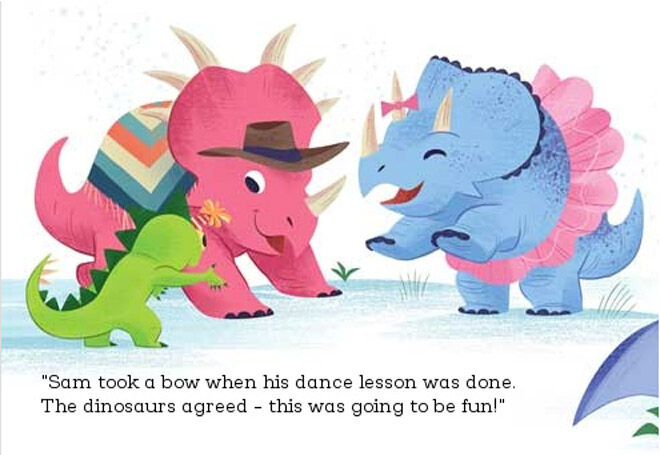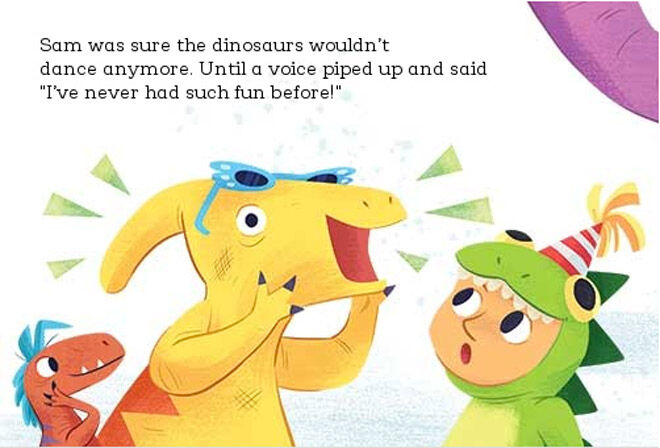 Title: Dinosaurs Don't Dance
Author: James Nicklen
Illustrator: Melanie Matthews
For ages: 3+
Publisher: Hippo Blue
Publication date: August 2017
Format: Paperback
Available online from Hippo Blue ($30).