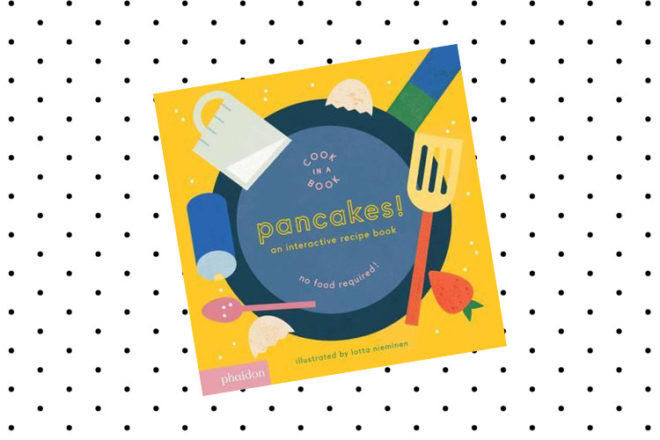 Pancakes! Cook in a Book
by Lotta Nieminen
An interactive recipe book? Huh? I know, sounds silly but it's actually quite clever in that you can teach your budding chef how to make something entirely from scratch – without any broken eggshell in the batter or spilt milk on the benchtop.
Mix, whisk and stir your way through Pancakes! Cook in a Book by using the novelty features such as pull tabs, lift up flaps and wheels and follow the simple, easy to follow text.
It's the one time you'll be fine to leave them to it when your child says "I want to cook pancakes all by myself".
Available from Book Depository with free worldwide shipping.
Take a peek inside …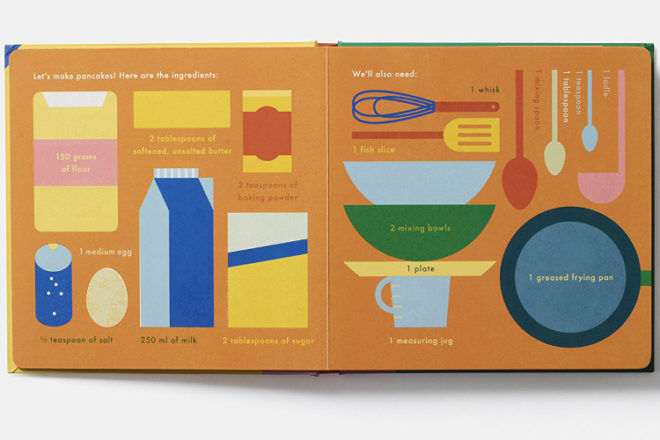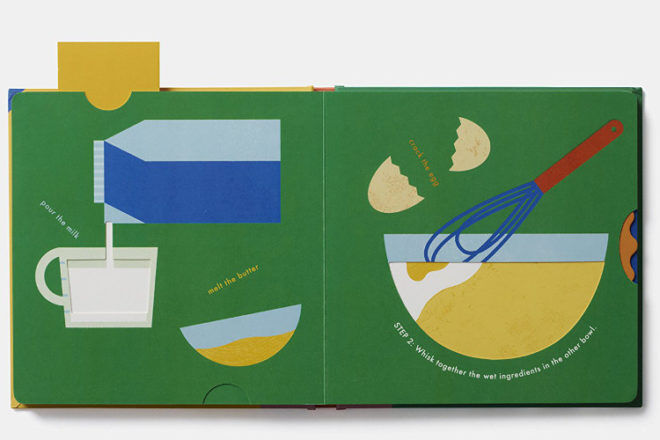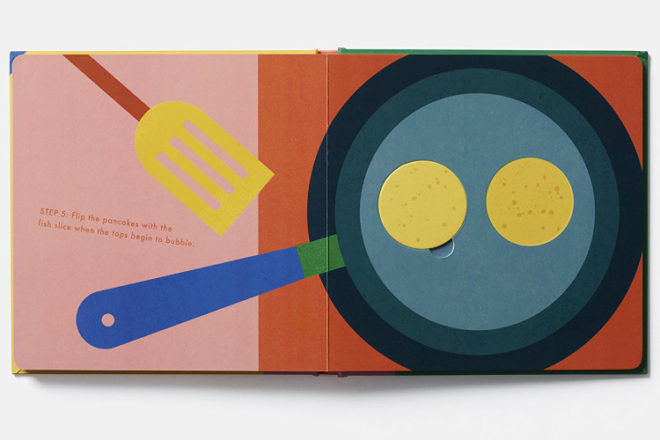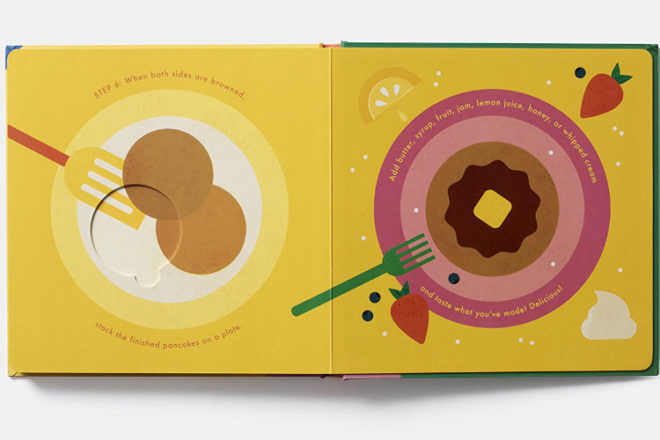 Illustrator: Lotta Nieminen
For ages: 2 and up
Publisher: Phaidon Press Ltd
Publication date: February 2017
Format: Hardcover
ISBN: 9780714872827
About the illustrator
Lotta Nieminen is an illustrator, graphic designer and art director from Helsinki, Finland. She has studied graphic design and illustration at the University of Art and Design Helsinki and the Rhode Island School of Design.
For more wonderful children's book reviews, visit our Mums Grapevine book library.