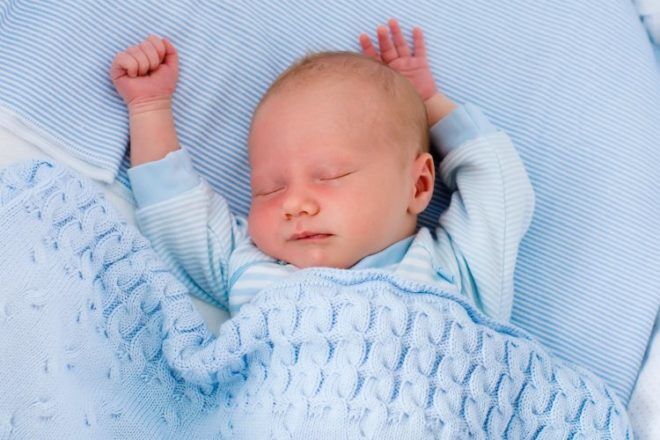 It's the focal point of the nursery, one of the most expensive items on your list of things to buy and most likely the first place (other than you) that your little one will rest his head. No wonder there is so much pressure on choosing the perfect cot for baby!
Bypass the confusion, skip the stress and check out our guide to buying baby's first bed. We have your all access pass to safe, sound and secure sleep right here.
Here's how to choose the right cot for baby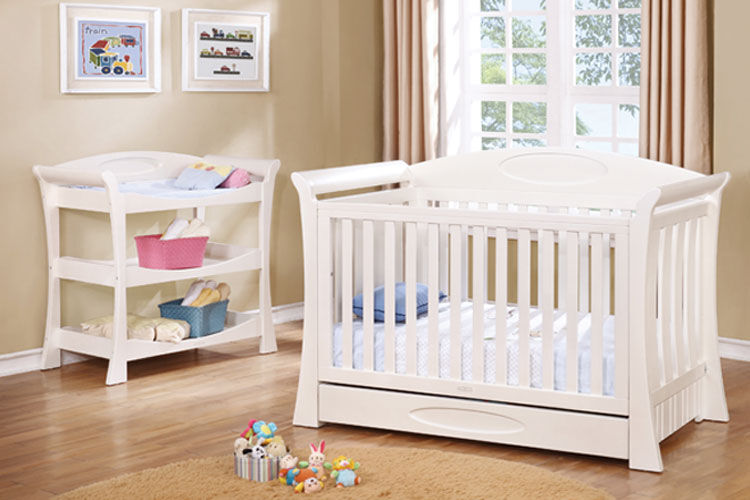 First things first… Safe sleep checklist
The most important thing when buying a cot is safety. Yes, you want your little one's cot to look amazing and to be as comfortable as possible, but safety always comes first.Check the standards:
All cots sold in Australia and New Zealand, even second hand cots, must comply with the mandatory safety standard based on the Australian Standard for household cots AS/NZS 2172. If there is no label on the cot (or if the retailer cannot confirm that the cot complies), then don't buy it.
Check the gaps:
Take a few measurements of the cot before you buy to check that:
the cot sides and ends are at least 500 mm higher than the mattress
the spacing between the bars or panels in the cot sides and ends are between 50 mm and 95 mm
 there are no spaces between 30 mm and 50 mm that could trap your child's arms or legs
there are no small holes or openings between 5 mm and 12 mm wide that small fingers can be caught in
Check the cot's set up and positioning
Are all bars, panels, mattress base and drop sides firmly attached?
Are all nuts and bolts tight?
If the cot has wheels, are the brakes in place?
Is the cot positioned well away from any curtains, blinds, chords and power points?
Is the cot positioned away from any pictures, mirrors or hanging canvases that could possibly fall and land on bub?
Does the mattress fit snugly around all sides?
Is the cot free of items that are off-limits to infants including pillows, hot water bottles, small toys with chords and electric blankets?
 Our top picks for your baby's first bed
Whether you're looking for a cot that commands attention or one that promises a good night's sleep, we've got a few cots for you to consider:
(above image – Amalfi cot from Mocka, $290)
Cutting cot costs
Price is always going to be a big factor when buying your cot. The good news is that there are plenty of cots that are not only stylish, but also affordable. IKEA's Sundvik cot, for example, will only set you back $249 (and it's convertible!).
IKEA's Snigler is another fantastic find when it comes to cots, and it won't break the bank. In fact, you can pick up the versatile Snigler for just $119.  If you need some decoration ideas, check out these 19 inspirational nursery designs using the IKEA Sniglar cot.
Going convertible
Many parents will bypass the drama of shopping for a toddler bed and opt for a cot that converts into a toddler bed, double bed or even sofa bed. A convertible cot, such as the Mocka Aspiring Cot ($179.95) + Conversion Kit ($49.95) above, allows you to keep your cot long after bub has outgrown it.
One of our fav cot to tot beds has to be Pottery Barn's Larkin Cot ($1299), which comes with two conversion kit options: one makes the cot into a toddler bed ($229), and the other turns the cot into a double bed ($339).
Some cots go even further than just converting to a toddler bed or a sofa. The Ava Lifestages Cot ($1,195) from Aussie company Plymouth, for example, transforms from a cot to a toddler bed and even to a funky desk.
Have a look at these other clever convertible cots that tick all the boxes.
Colour coordinates
While timber cots are quite popular, many parents are opting for the more metallic look, with a cot that pops with colour. Incy Interiors is one of the leaders in this modern trend with their funky coloured cots, such as the Romy, $349.50 (above).
Mocka also have their popular Aspiring cot ($189) available in lime green, which certainly adds a splash of colour to any nursery!
If you prefer to stick to the traditional timber look, you can rest assured knowing there are heaps of beautiful hues to choose from, including white, pear, birch and oak.
Room to move
Image source: Baby BounceAnother important thing to consider when choosing your cot is your house layout. You may find that you want to move the cot from the master bedroom to the nursery (and back again) several times over the course of the first year.
Having a cot that comes with wheels and can easily fit through a door opening, such as the Grotime Overture Cot ($424), above, makes these shifts so much easier.
Stokke's Sleepi Mini is another excellent option for smaller spaces. It may be the ultimate shape shifter, transforming from a bassinet to a cot, to a super cute toddler bed,  and even to an ultra-cosy day bed.
Cots that go above and beyond
It wouldn't be the ultimate list of uber cool cots without the Snoo. Although not available in Australia, the Snoo is pretty much the holy grail of baby beds.
Why? Because it rocks. Literally. It's gentle rocking motion helps to lull baby to sleep and saves parents from spending their nights rocking back and forth, back and forth, and back and forth.
Then there is the car cot, which was designed by Ford Motor Group and is literally a bassinet that mimics a car ride, complete with gentle movements, the engine noise, and the street lighting of those night‑time drives.
At this stage the self-driving bassinet, known as Max Motor Dreams, is not available in Australia, but we're hoping this changes soon!
So there you go – a Mum's Grapevine guide to all things cots! Happy shopping!