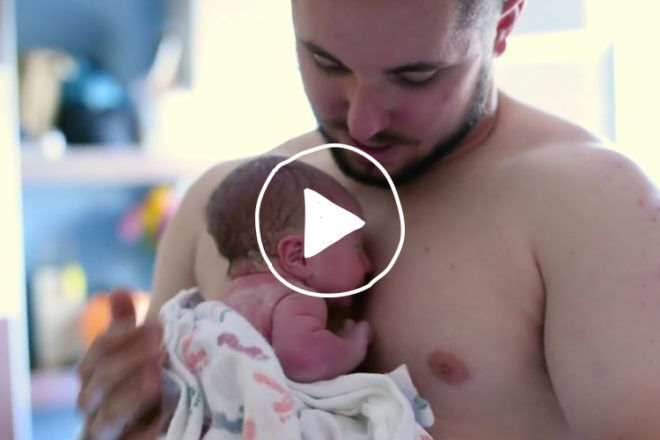 Mums may have the heavy lifting (not to mention pushing) to do, but dads play an incredibly important role in the labour and delivery process. After all, for every amazing mum panting through the contractions, there is an equally amazing dad, massaging her back, holding her hand and helping her through the process.
These private and personal moments are ones that are often not shared, or captured. But birth photographer Monet Nicole has managed to do both with her incredible compilation video of dads-to-be during labour (shot by a number of different photographers around the world).

The closeness, the connection and the comfort that these partners prove that a gentle back rub goes a long way!
So, on this special day where we celebrate fathers, we couldn't think of a better way to honour all the amazing dads out there than by sharing Monet's moving video.
Get the tissues ready – this one may send a shiver down your spine and bring a tear to your cheek. Enjoy xx