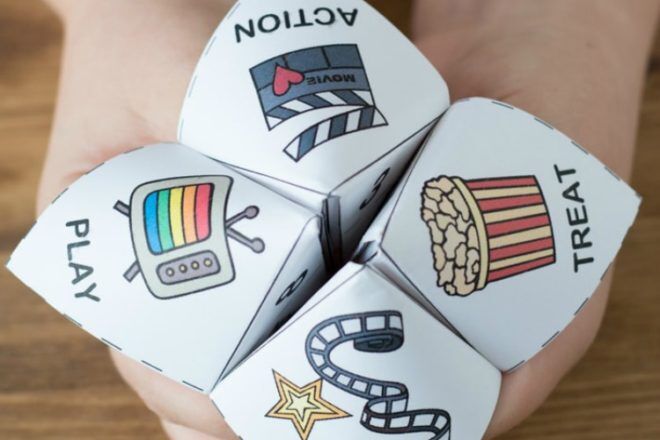 Choosing the movie for family film night just got so much easier! And fun. And it's all thanks to this clever family movie night selector.
This DIY movie selector, from super crafty mum Bren over at Brendid, is a great way to eliminate the umming and ahhing (not to mention the arguments) about what to watch. Plus, it gives kids a chance to brush up on their writing skills. Double winning!
Movie time made easy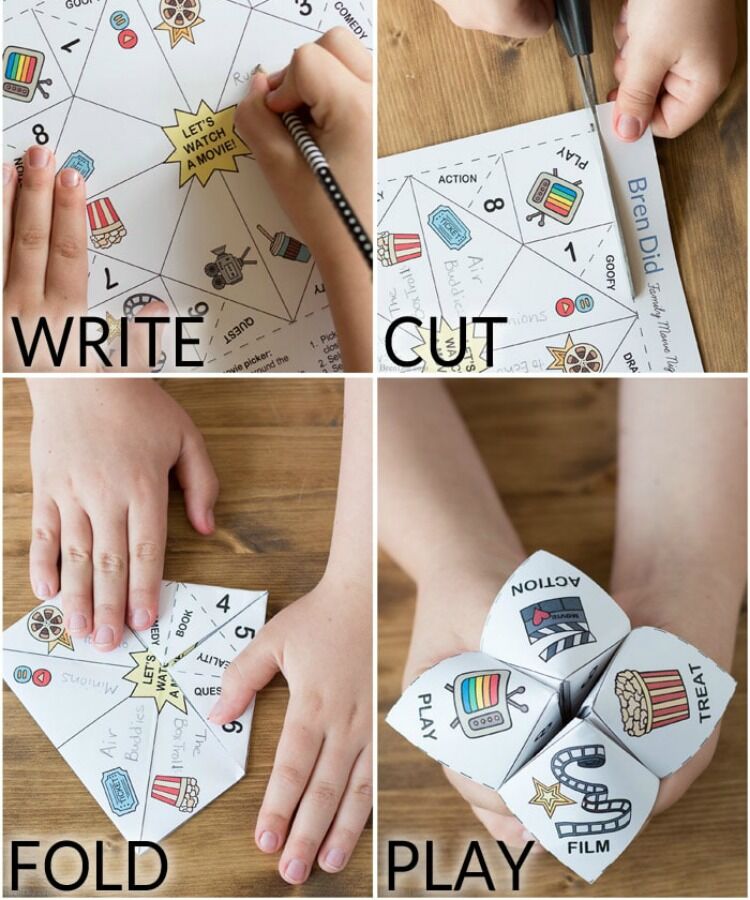 You probably remember these paper pals from your own childhood. Known as cootie catchers, all you need to make your own is a piece of paper and the ability to master the fine art of folding. Here's how to make your own cootie catcher movie selector:
Step one: Print out the free movie selector template. Have each child write a few of their favourite movies or TV programs (that are available on Netflix, Stan or whatever provider you use)
Step two: Cut and fold your cootie catcher as per the instructions.
Step three: Sit back, relax and leave the decision-making to the movie selector.
Have a look at some of our other family night activities including these 19 games the whole family can play together.