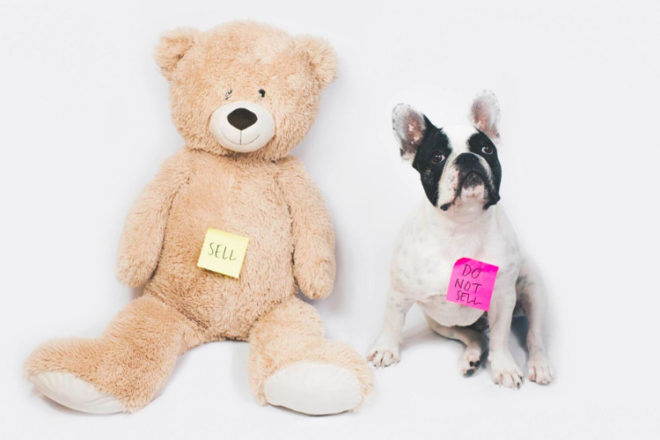 Want to make some quick cash on that no-longer-needed bassinet or the too-small baby clothing cluttering your cupboards? We've got a little secret to share…
We're giving you first dibs on a nifty new way to make money from the baby and kids' stuff you don't need anymore. And if you want to snare a second-hand bargain (cheap pram anyone?), you can do that too.
Growing Groms is an online marketplace that's so super fresh, if you head on over now you'll be one of the first to snap up a hot deal or list your items. Oh, and you'll also be helping the environment, so you'll feel all warm and fuzzy too.
How does it work?
Growing Groms is a hub for preloved baby and kids' stuff – things like car seats, toys and clothing. But you don't need to wade through lots of other items, it's only for things related to children.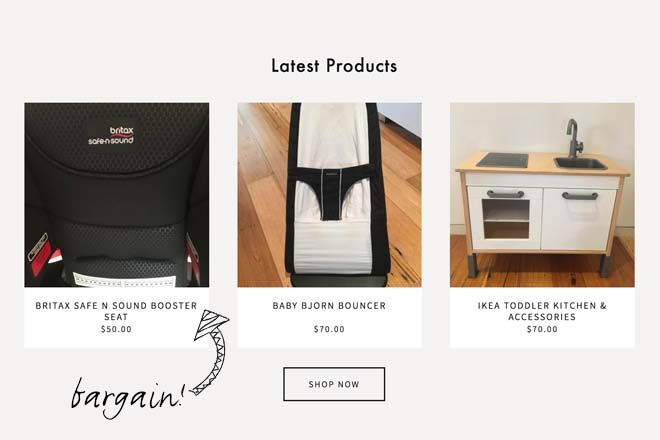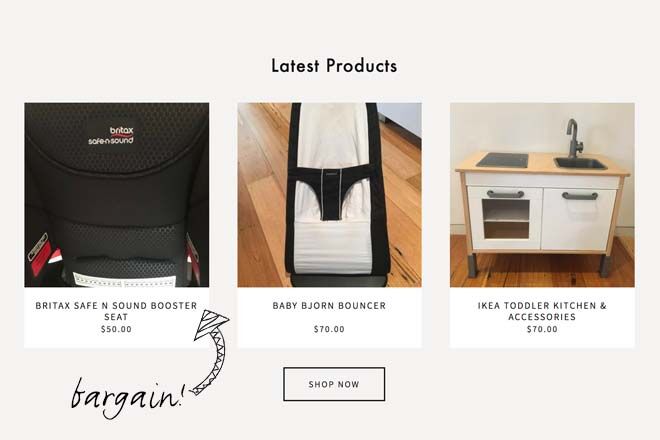 Kids grow like weeds, so you probably already have a few baby items gathering dust in a cupboard. Or, you might be having a baby soon and don't want to fork out a heap of dosh for things you won't use for long. Perhaps you're just thrifty, or you want to save the world – all are valid reasons for using Growing Groms!
What do you mean save the world?!
Well, maybe not quite the entire world, but you know how much stuff kids go through. If it doesn't get reused, it gets chucked, and that ends up as landfill. If you can pass your unused stuff to someone else to use (and get some cash while you're at it) it means you're doing your little bit for world salvation. And it means you're awesome.
I'm in, sign me up!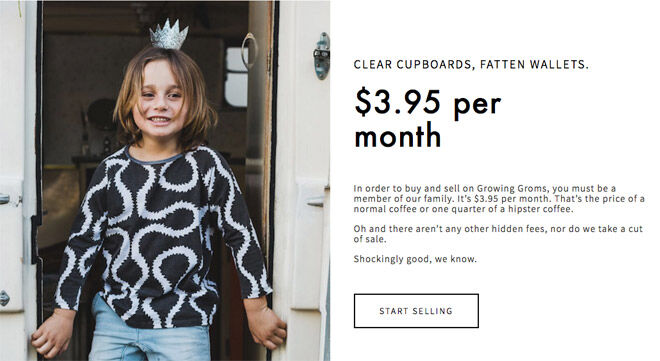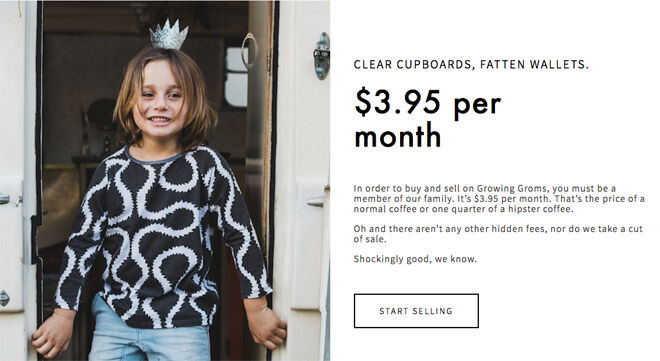 If you're loving the idea of clearing your cupboards, grabbing some baby bargains and helping the environment, here's what you need to know.
Growing Groms works on a membership basis – so you pay $3.95 a month and that gives you access to buy, sell and communicate on the site. And a part of these fees will be donated to a different environmentally sustainability charity every month – once again, proving you're awesome.
If you're ready to start making money – head on over to Growing Groms and sign up.
Remember, the site is brand, spanking new so if you hurry and get on board now you can snap up the first few bargains already listed – and you can be one of the first to list your items.
Happy shopping!
(This is a sponsored post for Growing Groms)