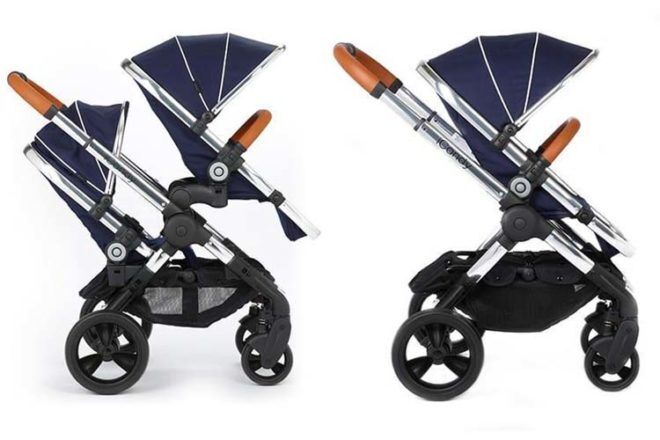 One of Australia's most popular prams has been recalled after it was discovered one of the straps can break, posing a fall risk to babies and children.
The iCandy Peach 2016, which is a single pram that can be converted into a double, is being recalled. The affected batch ranges are:
A10050-A10057
A10067-A10070
The prams were available for sale between 1 January 2016 and 3 July 2017, and were sold nationally.
Why are they being recalled?
The ACCC explains that the crotch strap on the Peach 2016 pushchair and converter seat can come away from the centre of the buckle. This could cause a child to fall out if it breaks while in use.
The waist and shoulder harness is not affected.
What should you do?
The supplier, Tobil & Co Pty Ltd, will post a replacement crotch strap with a stronger buckle to consumers with a product in the affected batch range.
To check whether your pushchair is affected or to obtain further information about a replacement part, contact Tobil and Co directly or contact iCandy support.
Never miss an urgent safety recall, subscribe to our weekly newsletter here.