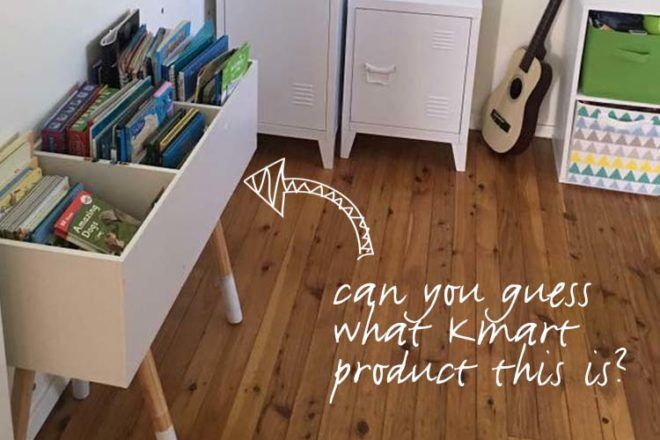 We love a good hack, especially when it's cheap and cheerful! A clever group of mums is getting creative with Kmart products, and you won't believe the results!
Planter boxes turned into mini libraries and laundry hampers hacked to within an inch of their life, these transformations are just brilliant.
Take a look, and see how you can create your own clever kids' Kmart hacks.
Kids' mini library hacks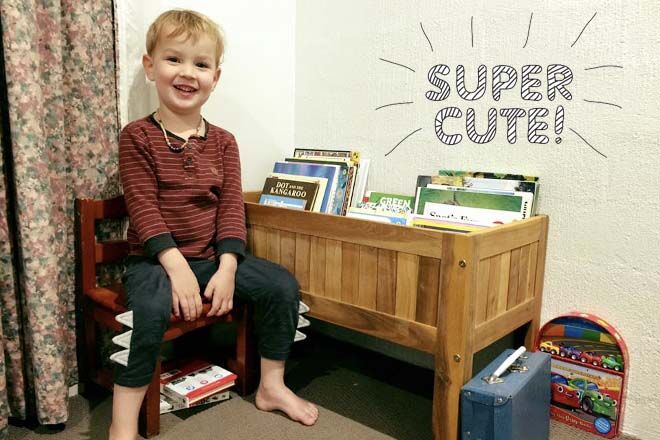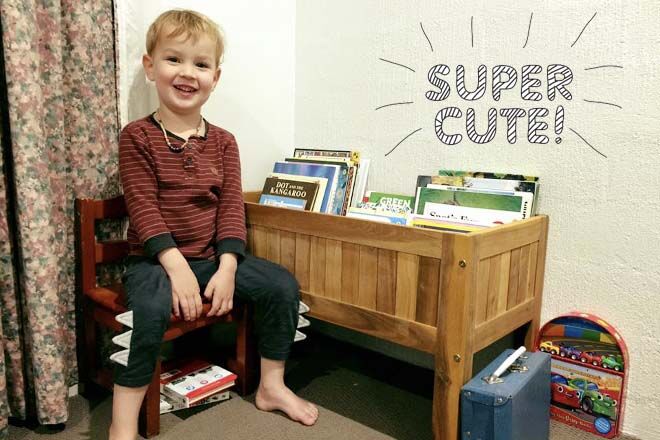 "The more that you read, the more things you will know. The more that you learn, the more places you'll go." Ah, Dr Seuss, how right you are. But bookcases tend to put books out of the reach of kids, so the mums from Kmart Mums Australia have come up with a couple of ways to let little readers have full access to their library.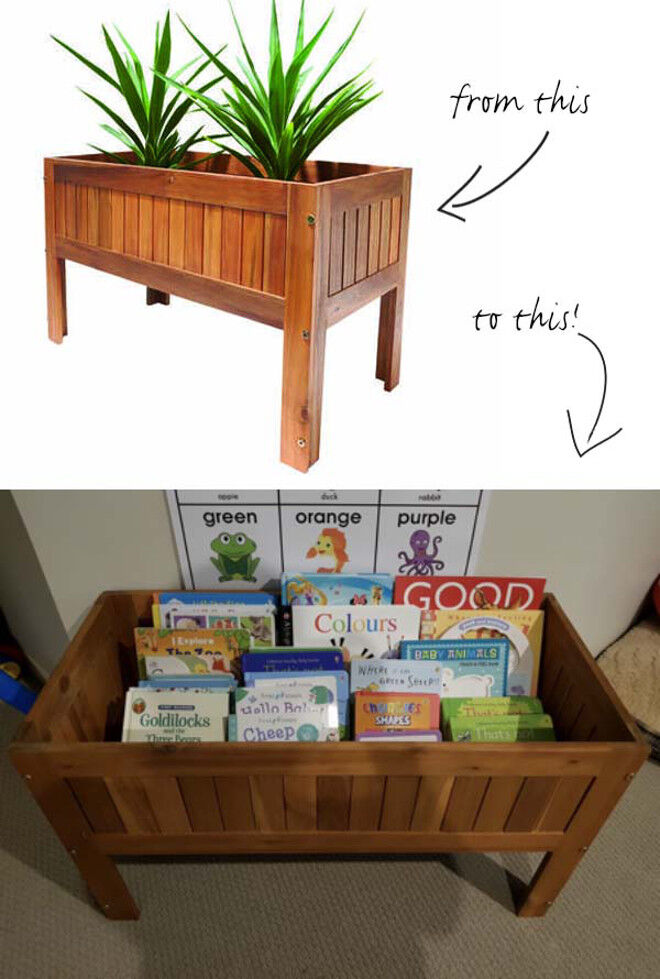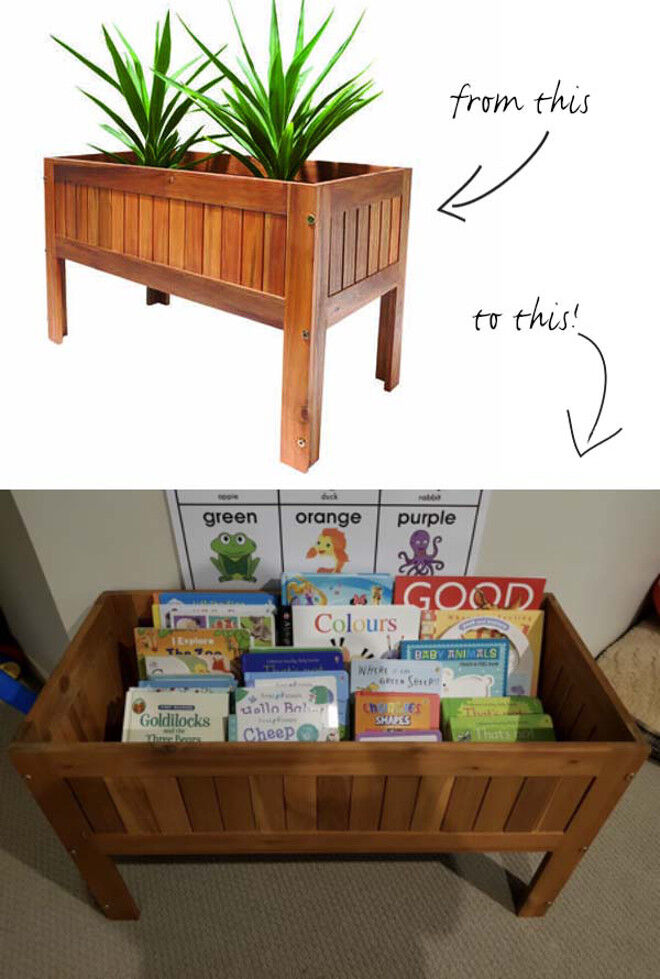 One of the most popular hacks has been using the Raised Timber Planter ($45) as a way to store little books, and create a cosy reading corner.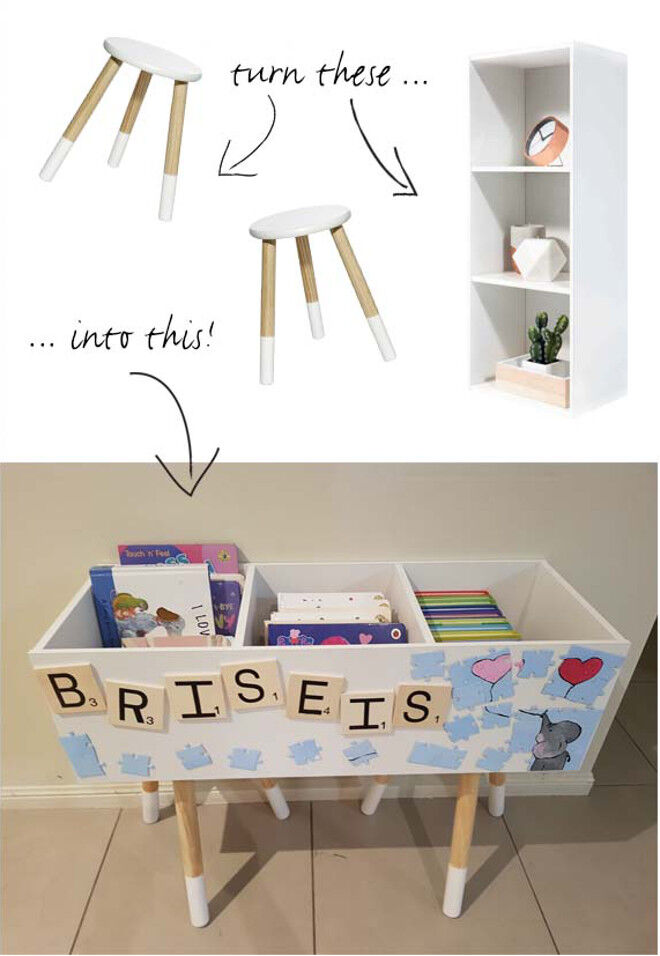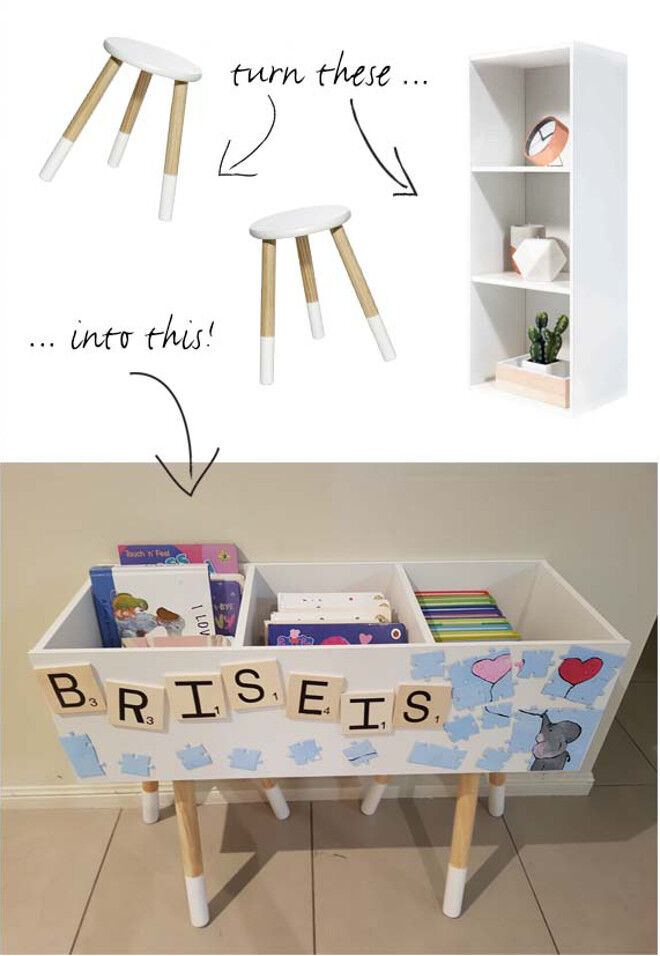 If you're a little handier, you can try knocking up this nifty book library on legs. The one at the top of the post was made using the 3 Tier Bookshelf ($15) turned onto its back with some legs from Bunnings added. Or, you can grab everything you need from Kmart – the hack above used the same bookshelf and two Kmart Stools ($15 each).
Super smart storage hacks
Those kiddie bits and bobs that float around the house need a place to live – and a little Kmart tweaking is enough to create some pretty smart storage solutions.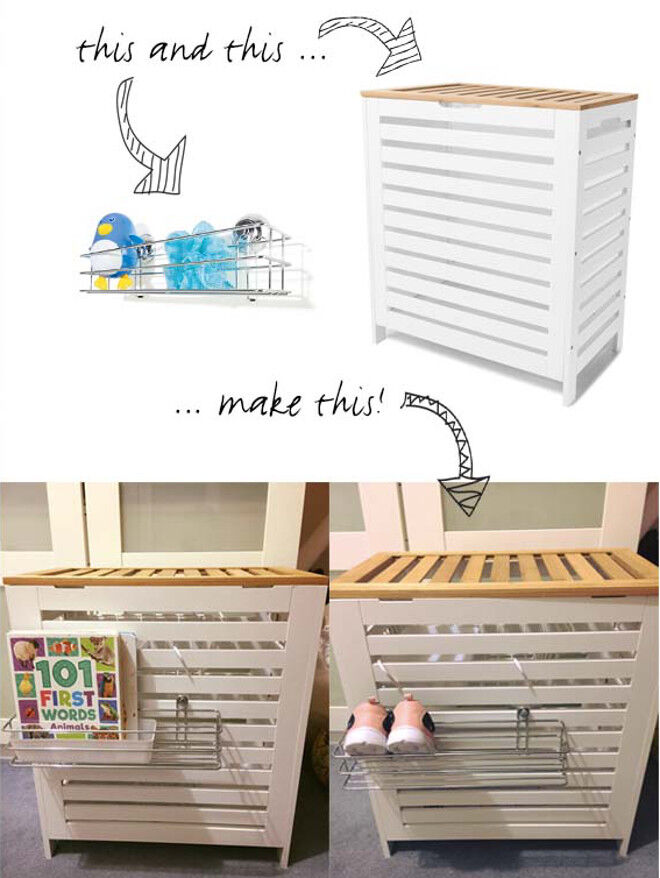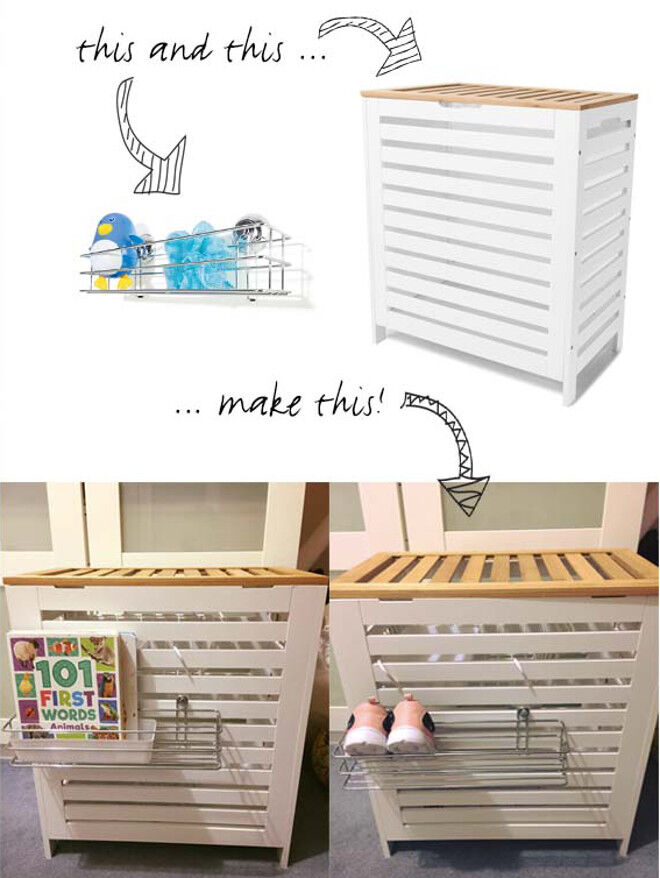 This one is super easy, but oh-so-handy. Just combine a Suction Rectangular Rack ($5) with the Storage Box with Bamboo Lid Shelf ($35) and you've got somewhere to toss the toys and tame shoes and books.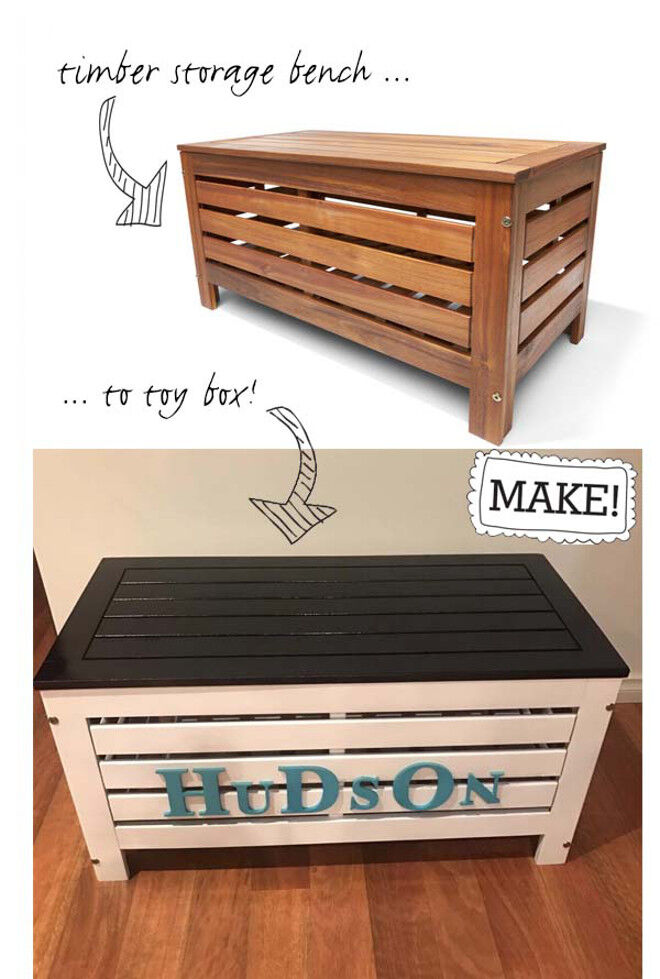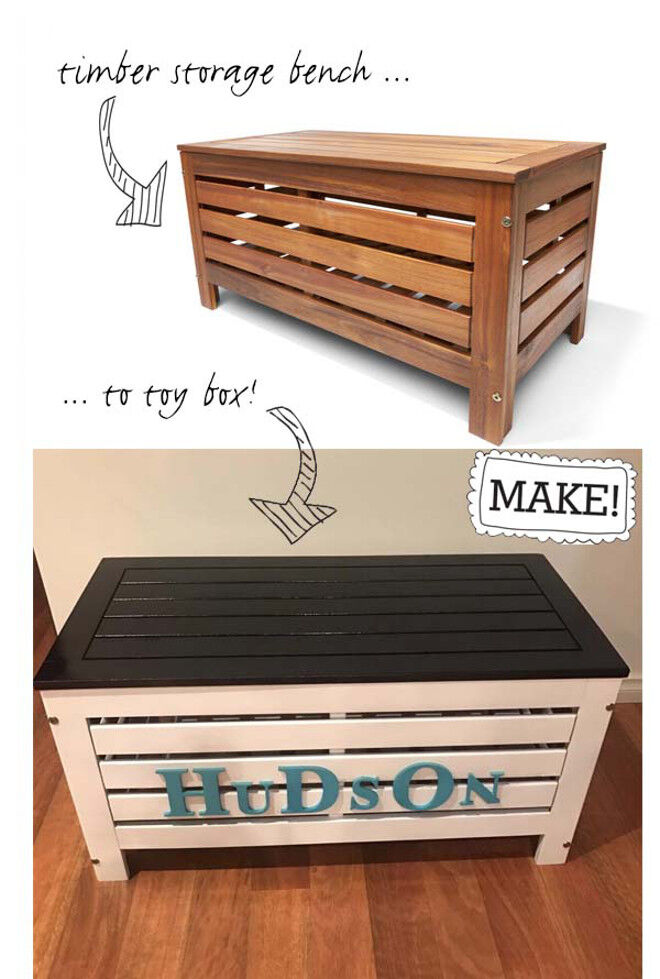 How adorable is this toy box? It started out life as a Timber Storage Bench ($45), but a lick of paint and some wooden letters later it's a gorgeous toy tamer!
Stay tuned, we're going to bring you even more Kmart hack goodness – from toddler twists to delightful D.I.Ys on decorator items. In the meantime, if you're looking for kids' room storage feast your eyes on these stunning modular shelving ideas or ideas to turn a Kmart kids kitchen into something spectacular.
Images: Jane Norris | Krys Howard-Clarke | Casey Lee | Se-rah Leanne | Connie Yang | Jess Grender