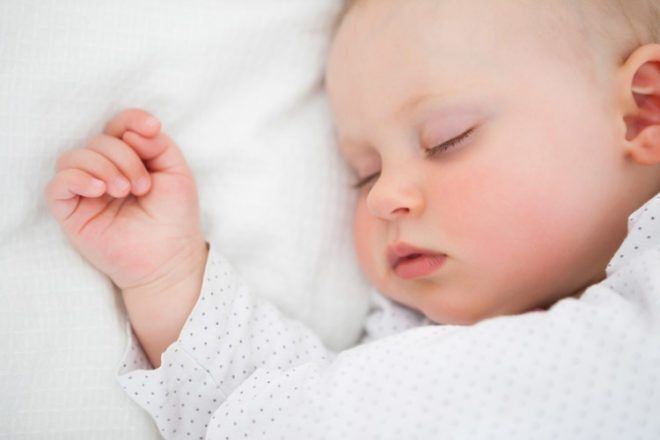 One minute you're bringing bub home for the first time, the next they're all grown up and moving out. Of your room, that is.
Some parents move baby to their own room to sleep within the first few days or weeks. Others take some months before they're ready for baby to sleep alone. But no matter when it happens – whether you started co-sleeping or with a bassinet alongside your bed – switching baby to sleep in their own room at night can be a challenging transition for both of you!
Here are some helpful ways to help you transition bub into their own room.
In the bag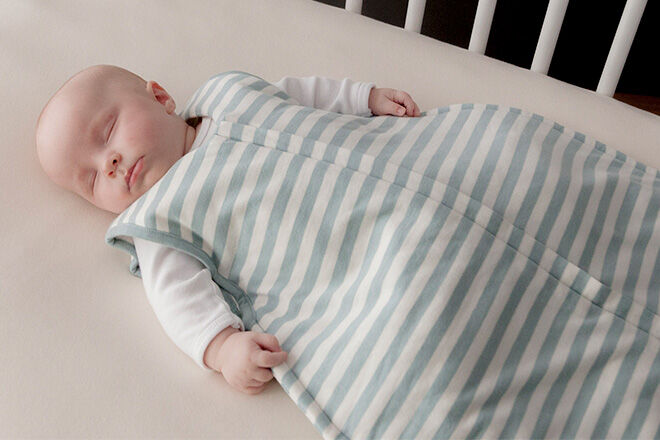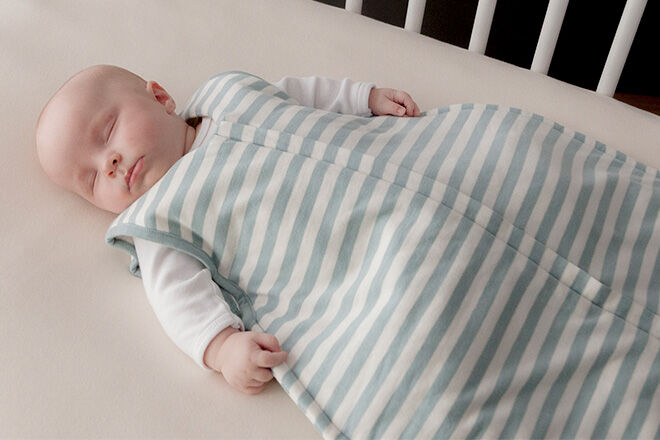 Babies can wake if they get cold, so a cosy sleep space is important to make them feel secure and comfortable. If your squirmy worm likes to kick their covers off, keep them snug as a bug in a baby sleeping bag they can't wriggle out of. The super-cosy Woolbabe sleep bags (from $89) are made from all natural fabrics that are breathable and help regulate temperature.
Creature comforts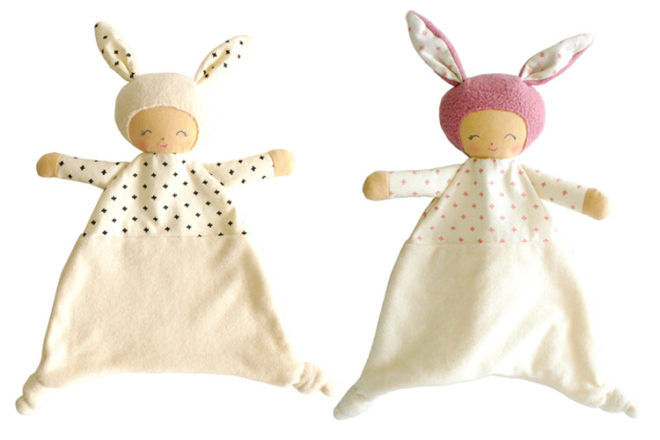 Little hands like something to grab and snuggle all hours of the day and night, and anything that helps bub self-soothe is a big win. Alimrose comforters ($30) are the perfect blend of soft and cuddly and oh-so-sweet. Our tip: buy two so you always have a spare when it's washing day (or worse, if one gets lost).
Routine procedure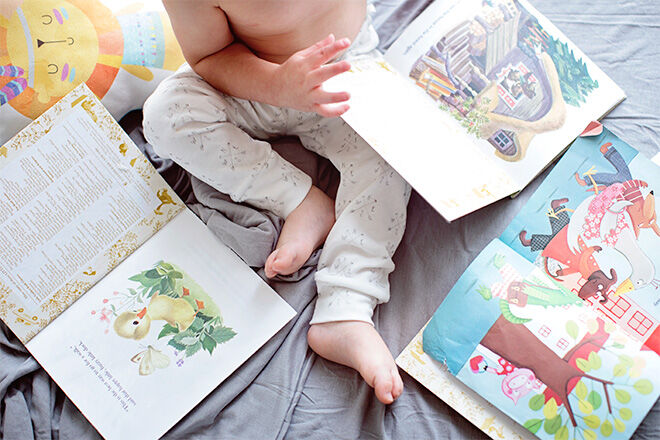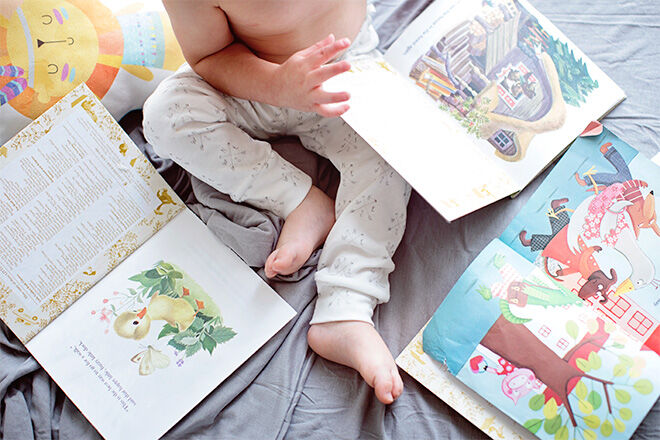 If you haven't already started a positive bedtime routine with your tot, now's the time to start. It calms and soothes your little one and helps them develop good sleeping habits.
Start following the same gentle and quiet activities like having a bath and reading about 20 minutes out from bedtime. Use lots of soothing, positive attention and praise. This is a great one to start while baby is still in your room so everything about bedtime is the same, except the final destination, when you make the move.
And remember – repeat, repeat, repeat.
Seven day trial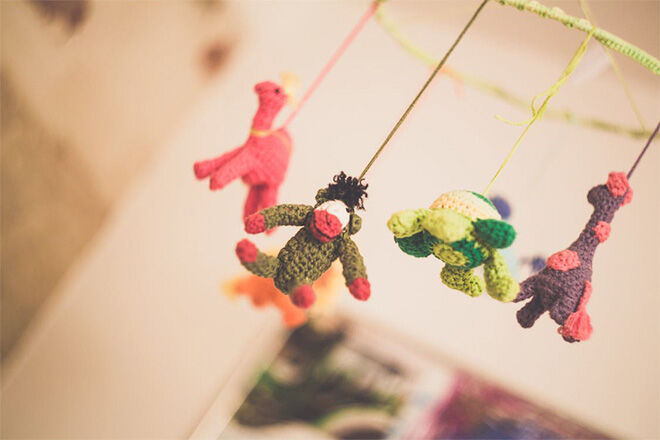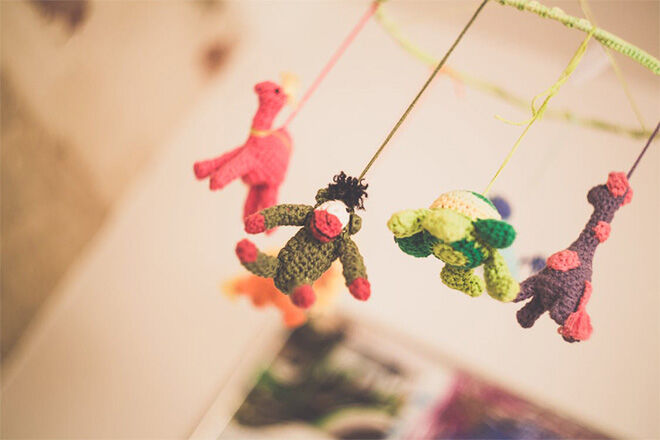 The easiest way to see how your baby will sleep solo in their new room is to try it out. Spend a week settling them in for their day sleeps, so that bub can get used to the change of scenery. That way you work out if there's anything in the nursery you need to rearrange before your precious one is a permanent resident.
Make sure the room is easy to navigate in the dark, the cot isn't in direct sunlight and is a safe distance from blind cords and other hazards.
Night noise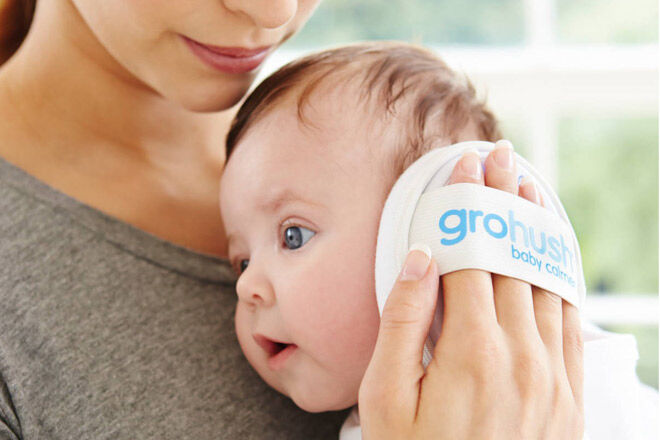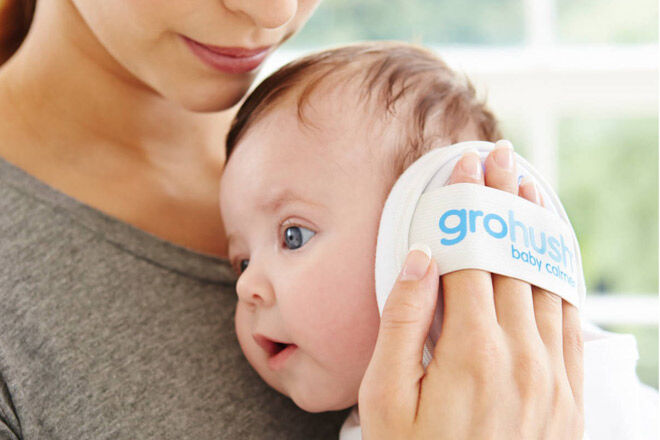 Your bub might find their new digs a little quiet. They're used to hearing your nightly movement and 'deep breathing' from before they were even born. A little white noise can help break the silence and soothe your sweet pea to sleep.
The Gro Hush ($29.88) is a totally portable white noise device that gives parents the ability to soothe and calm baby back to a relaxed and happy state without disturbing others around you.
Room temperature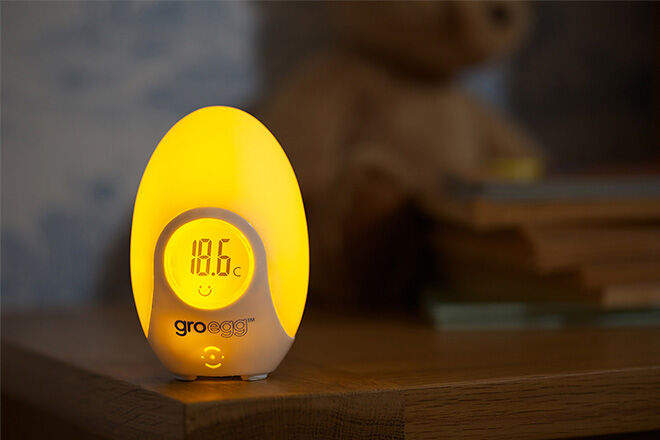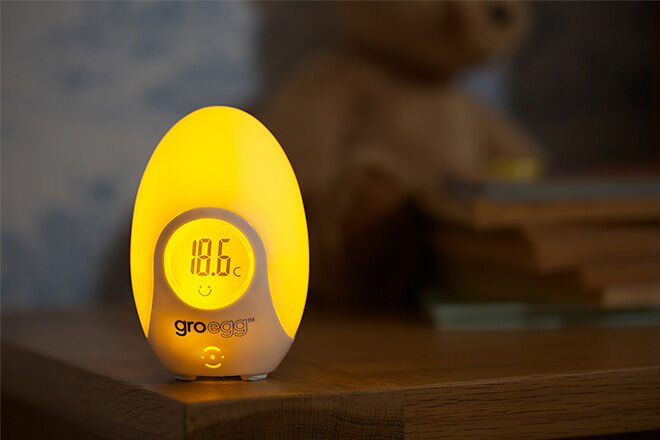 Babies can quickly get too hot or too cold which can interrupt their sleep (and is a safety concern). The Gro-egg Digital Nursery Thermometer ($49.95) helps you tell at a glance if the room is out of the ideal temperature range so you can heat or cool it as needed.
Light up the night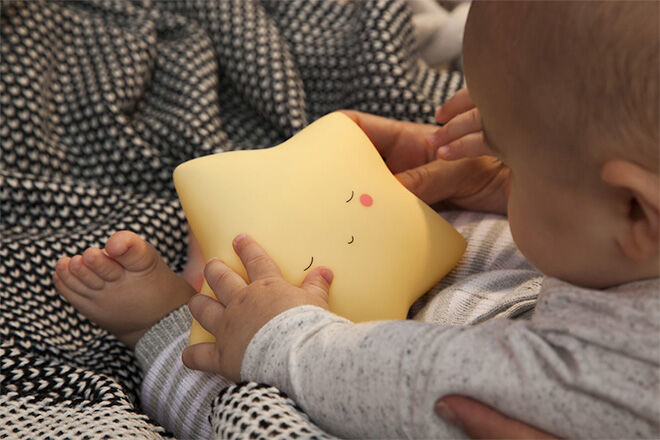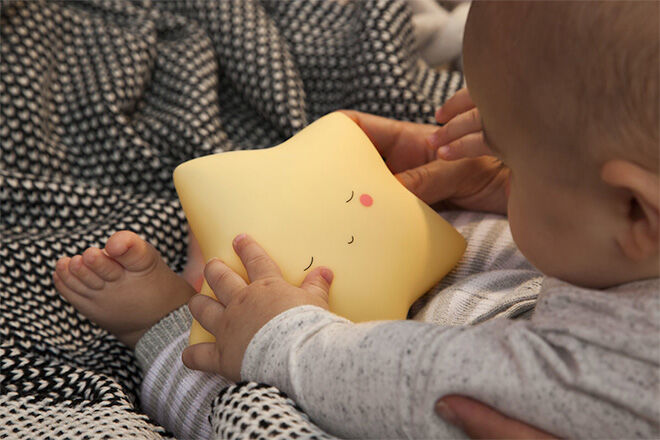 Shine a little light on your baby's new surroundings to help them adjust to their new sleep space. The Delight Décor Little Star Night Light ($19.95) casts a gorgeous soft glow and is cool to the touch so it's safe for little hands.
Monitor it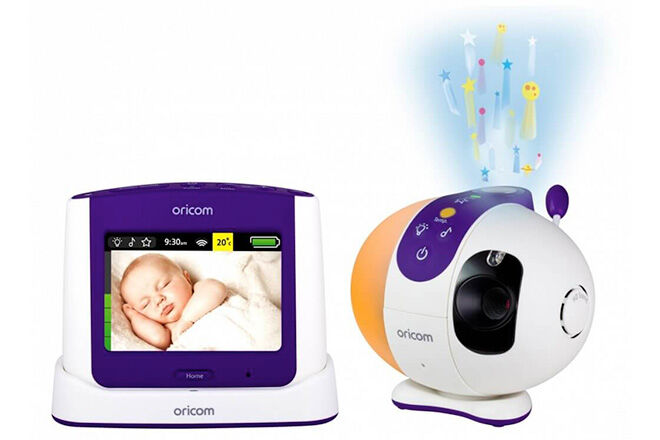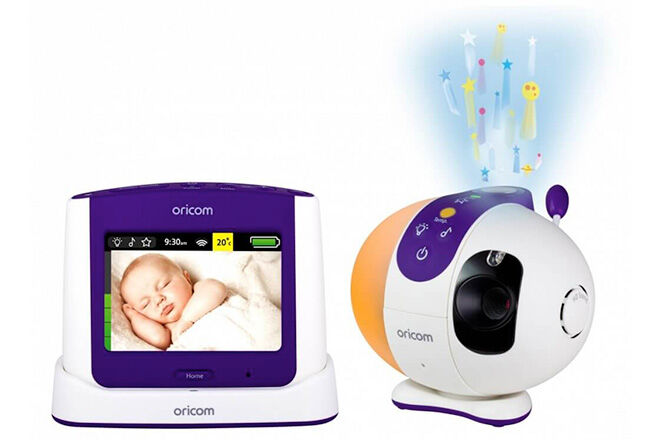 Probably the most essential piece of kit to make sure you're okay with your little one moving out on their own is a baby monitor. Grab one with a video so you can hear AND see them. It's often when you can't hear them that you worry the most!
The Oricom Secure870 Touchscreen Monitor ($359) offers total peace of mind that bub is safe and sound. It includes a motorised pan-tilt camera, large touchscreen for easy use, a parent talk-back function so you can reassure baby from your own room and even monitors their breathing movement rate. It will barely feel like your little one has left!
It's also jam-packed with extra features to make sleep-time easier for bub including a starry nights light show, lullabies, white noise and soothing sounds.
If your little one is having problems transitioning from a bassinet to a cot, we're written a great article to help with that too: How to get baby to sleep in their cot.