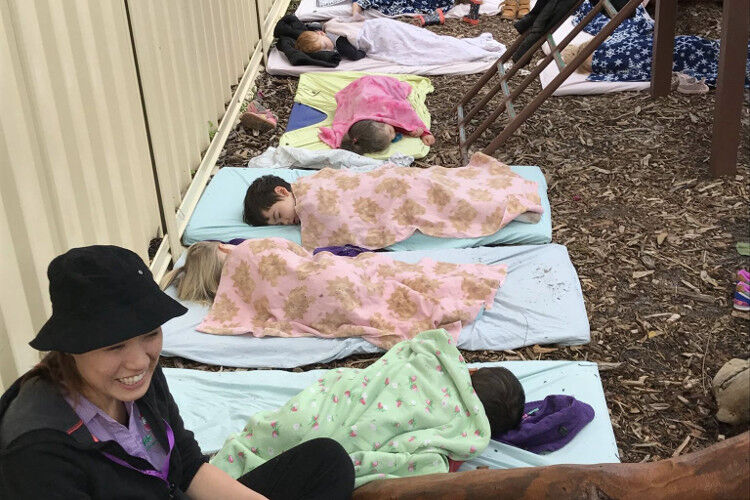 Aussie kids are curling up for naps on pine bark playgrounds and sandpits in a growing trend to keep winter colds and flus at bay.
A Perth childcare centre has moved nap time into mother nature, to put a lid on sniffles and coughs. Little Learners has revealed the Scandinavian-style outdoor sleeping policy has had 'phenomenal' results.
Absences on the decline
The centre started letting children aged between two and five sleep outside in late March this year, to see if it would help keep the kids healthy. Over an 11 week period, less than one per cent of the kids were away because of winter illnesses.
"Having 0.84 per cent of our children absent over that period of time due to winter related illnesses is a phenomenal statistic that we will continue to monitor," explained director Ken Scott-Hamilton.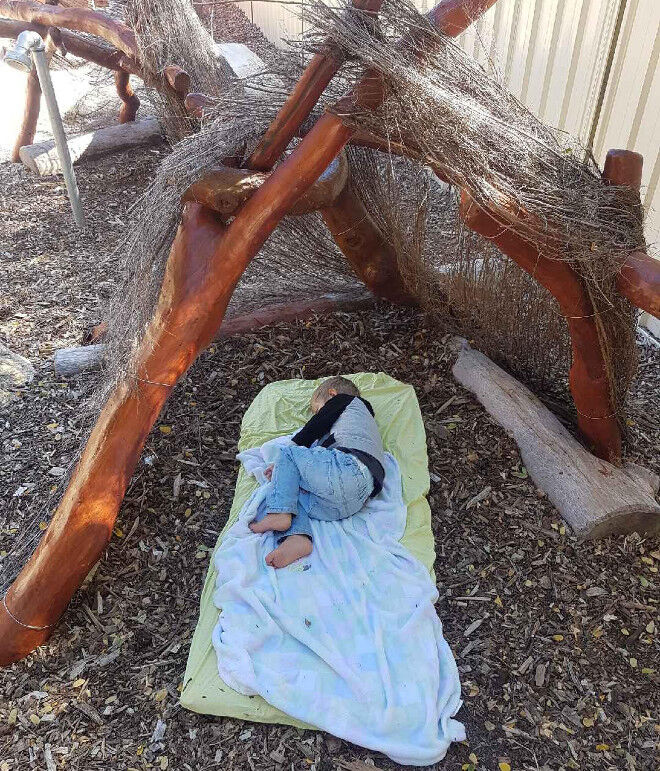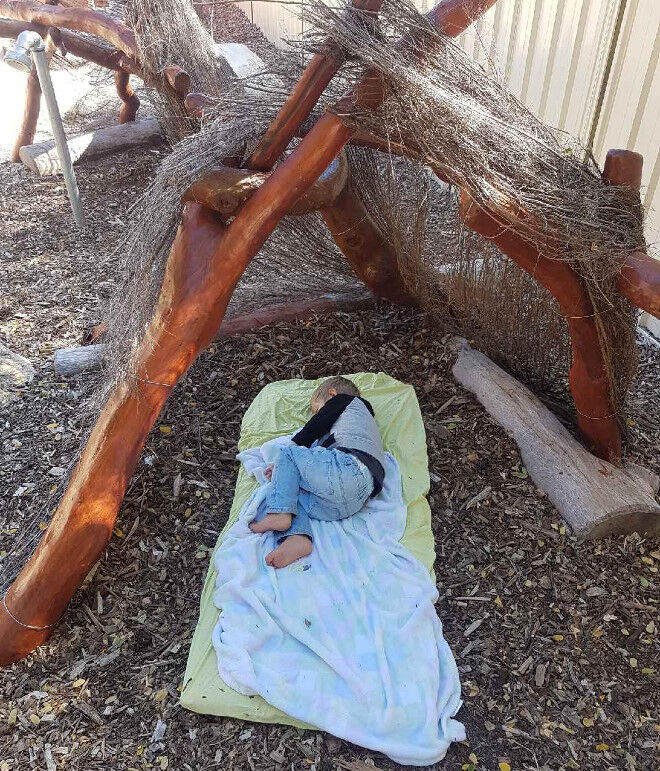 "We firmly believe that this statistic is a direct result of all of our children being outdoors more often and the older children sleeping outdoors more often, where they are able to breathe fresh air instead of being stuck inside with dry, recycled air that acts as an incubator which can allow the flu, virus and common colds to easily spread among the children."
But that's not all.
The childcare centre says the children:
Sleep longer, deeper and more serenely
Wake more refreshed, rested and rejuvenated
Have improved cognitive attentiveness, alertness and awareness
What is outdoor sleeping?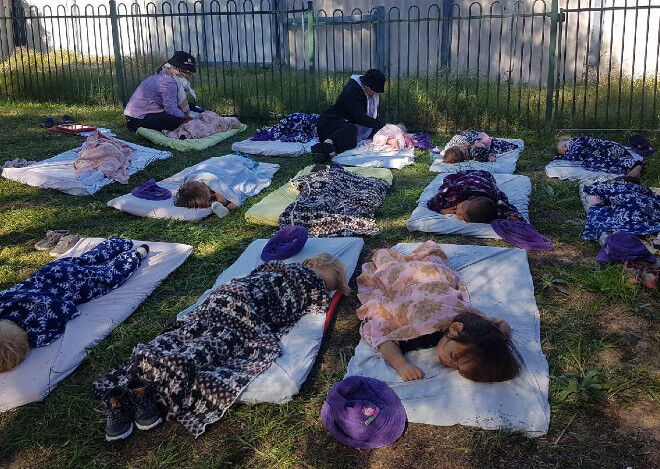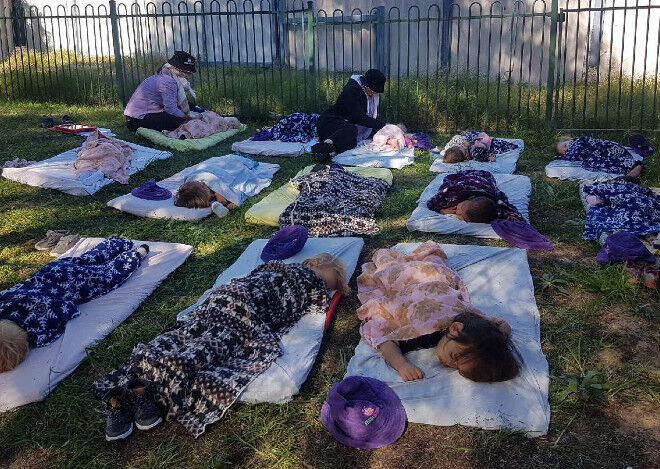 The centre is so impressed with the results, it's implemented an Outdoor Sleeping Policy. The kids are given a choice whether they want to sleep outside or inside, but it doesn't apply to babies.
While children sleeping outside is common practice in northern Europe, in Australia it's somewhat of a new concept. But according to Mr Scott-Hamilton the benefits are proven.

"Numerous ongoing researchers from a wide variety of independent organisations have demonstrated the significant benefits of children spending extended periods of time outdoors in nature. For example, children have better brain development, bone and muscular development, social and cognitive development, better emotional well-being and less illness."
Where do the kids sleep?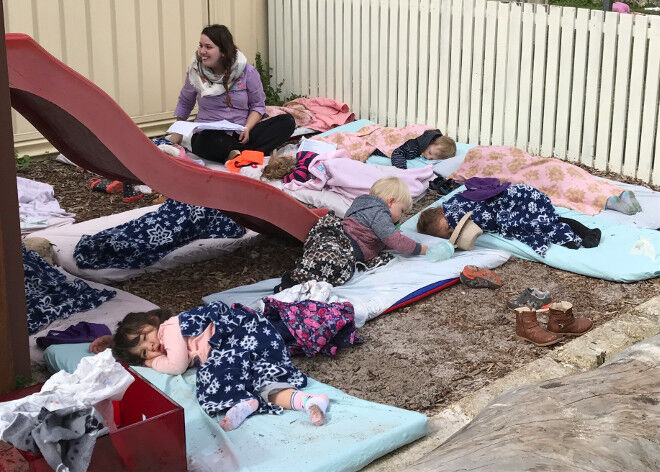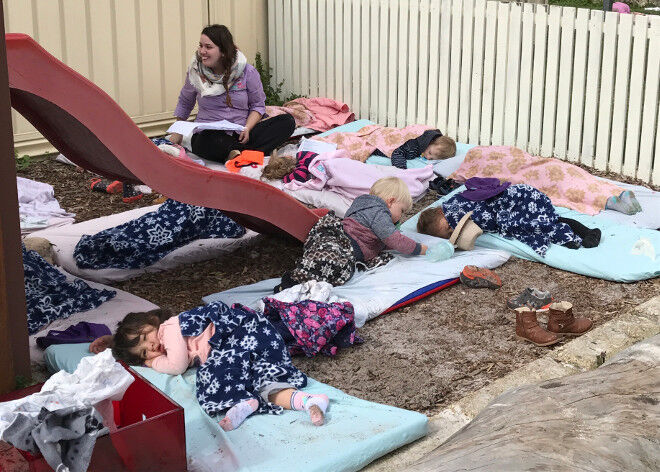 The kids at Little Learners get cosy in the shade no matter the season, and close attention is paid to the day's UV rating so sunscreen can be applied. If it's windy or drizzling, tarps are used to keep the kids comfy.
"We don't let the children sleep in the rain but we do let them sleep under the canopies when there is a light drizzle – there is nothing like the sound of rain falling gently above you onto a canopy."
The kids get rugs and pillows and fitted sheets over these colder months, but as the temperature heats up in the west, the centre will continue to modify the policy.
Does it really stop kids getting sick?
Here's what the centre has to say about why sleeping outside is helping its kids stay healthy:
More people get sick in winter because they stay inside, next to each other, making it easier for germs to spread.
Viruses spread more easily through dry air – which is what happens when heaters are on.
What do you think, Mums Grapeviners? Would you let your kids nap outside? Have your say on the Mum's Grapevine Facebook page.