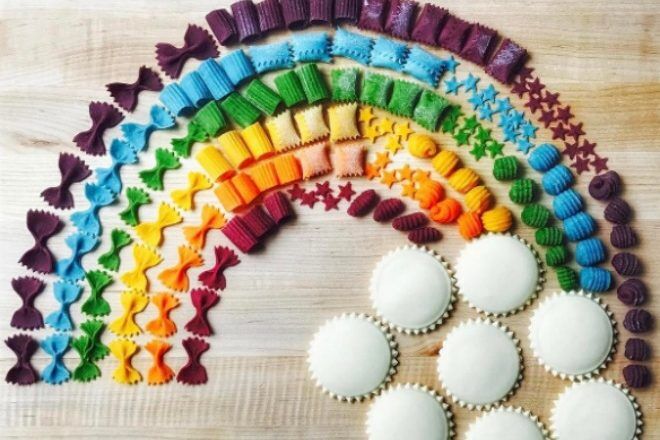 Brighten their bowls and impress the pants off your entire household with this deceptively simple method for making homemade rainbow pasta.
Linda Miller Nicholson, a Seattle mum and pasta making master, has perfected the fine art of pasta dying using natural colours from various veggies and spices. From rainbow bowties to coloured cannelloni, fussy eaters won't even be able to resist the rainbow (or taste the hidden goodness).
Here's how you can banish the beige and transform regular homemade pasta into multi-coloured magic.
How to make rainbow pasta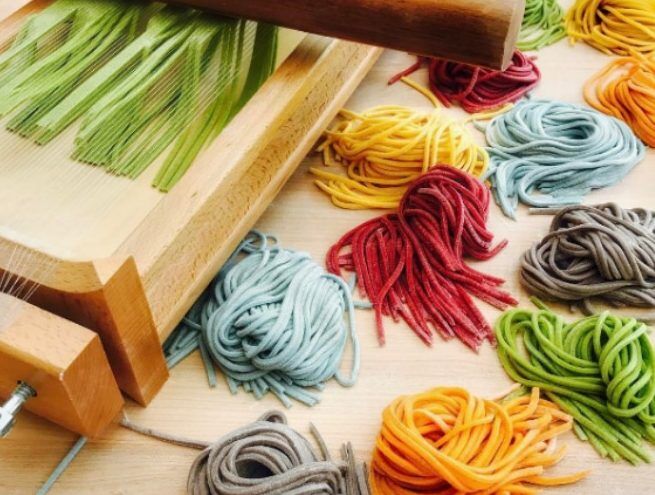 To make your own colourful concoction of pasta perfection you need to make your own homemade pasta using whatever recipe you prefer. Then, simply add colour!
Green: Kale and peas
Red: Beets mixed with paprika
Pink: Beets 
Orange: Paprika and turmeric
Yellow: Turmeric and eggs
Blue: Blue-green algae or spirulina with a little red cabbage
Purple: Red cabbage tempered with beet
For every 1.5 cup of flour, use 2 eggs, and at least 3 tablespoons of colour additive. Use a blender to mix the colour additive with the eggs first, then add to the flour. Blend until the dough is uniform to avoid chunks in the pasta dough.

Salty Seattle pasta inspiration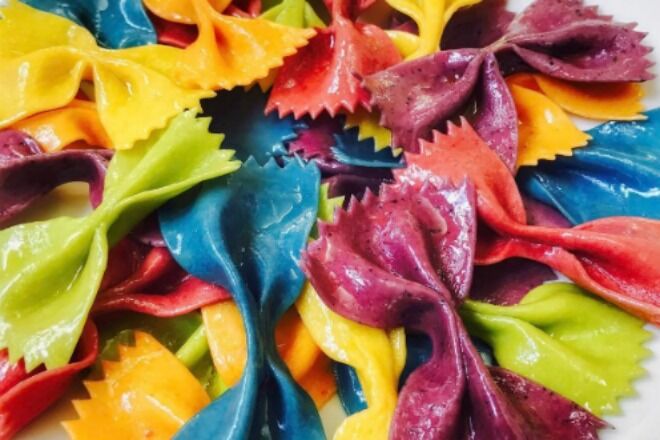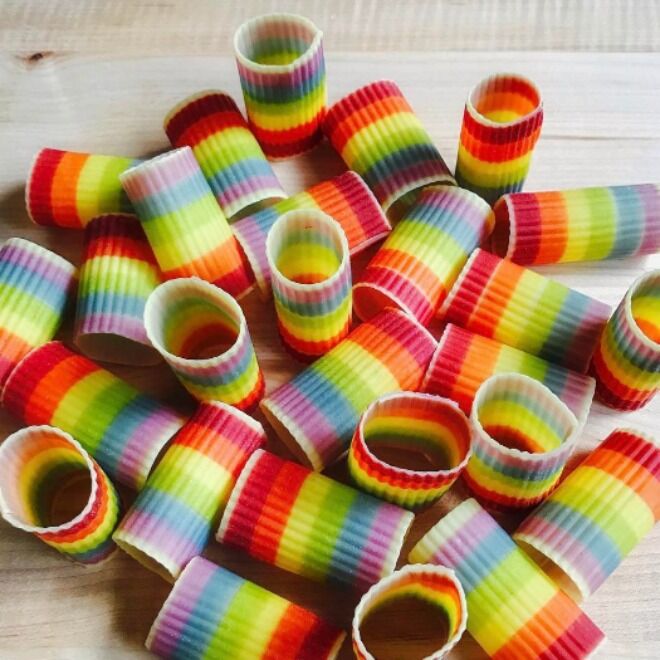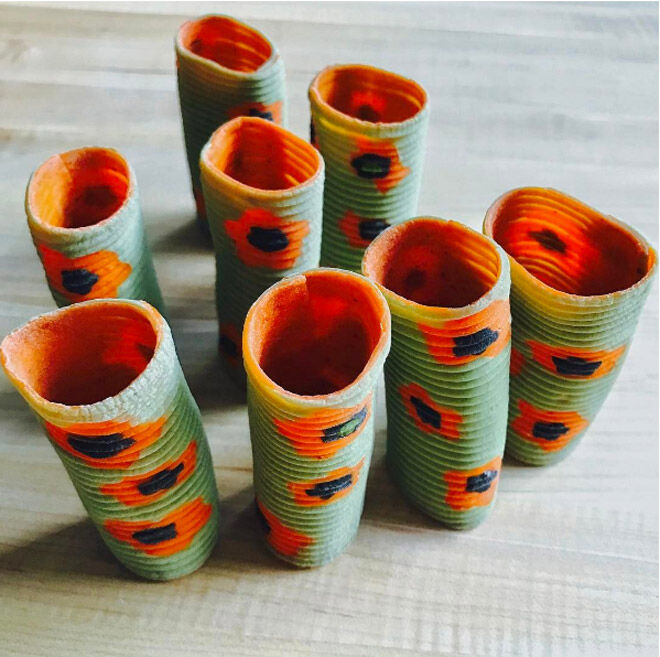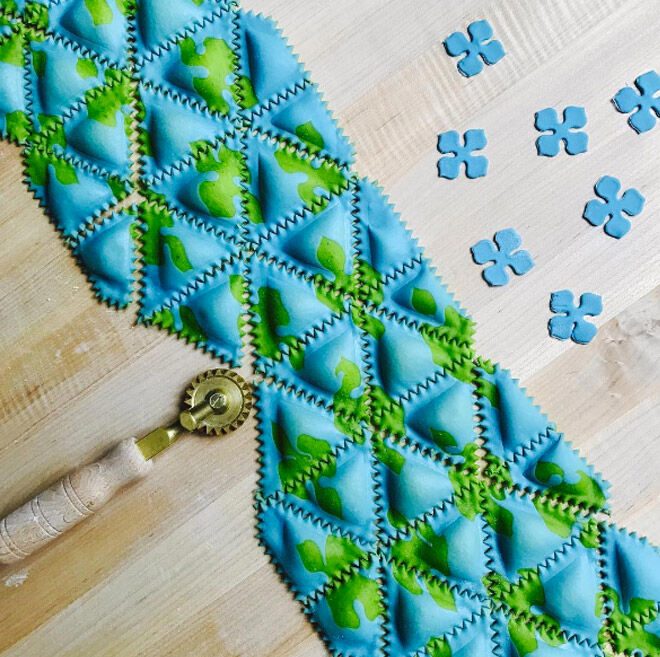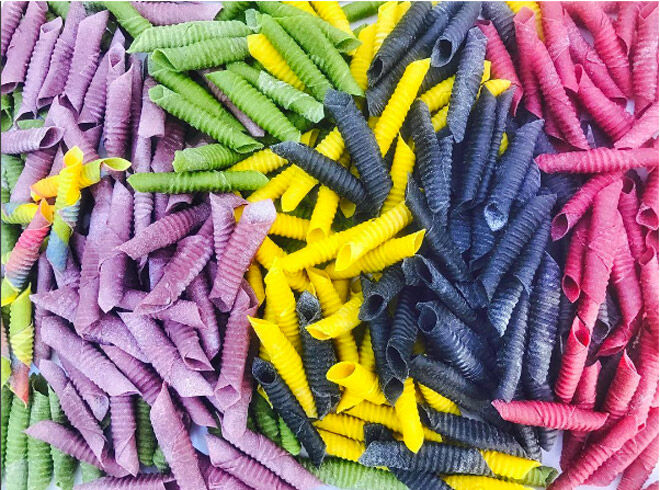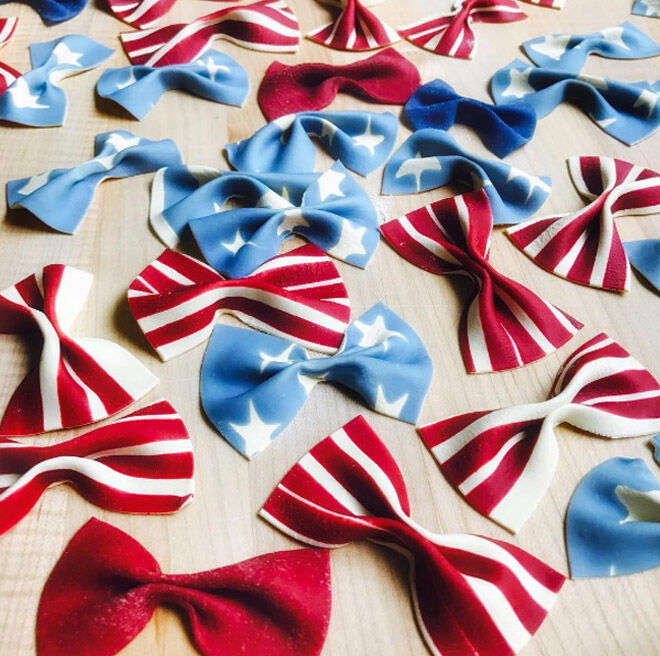 You can get full instructions and more stunning pasta ideas through Salty Seattle's Instagram page.