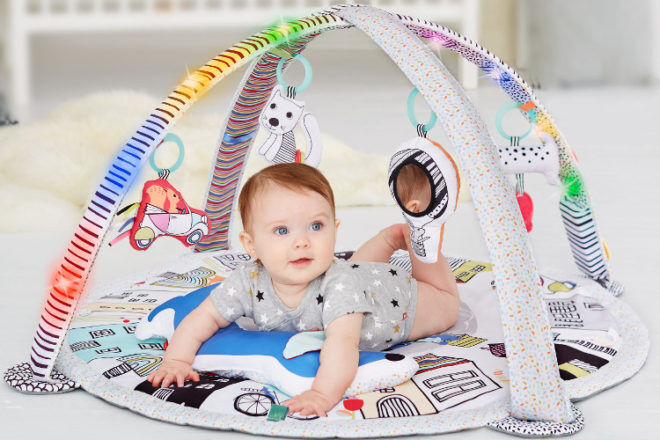 Babies have a really good eye for style. No, really! Their little eyes respond best to black and white, and contrasting colours. And it just so happens that this combo looks pretty amazing when put together on the Skip Hop Vibrant Village Activity Gym.
With over 17 developmental activities this light up activity gym creates a whole world of fun for bubs – from interactive light shows and upbeat music to hanging toys and tummy time cushion in contrasting colours.
Who wouldn't want to play on it?!
Learning without even trying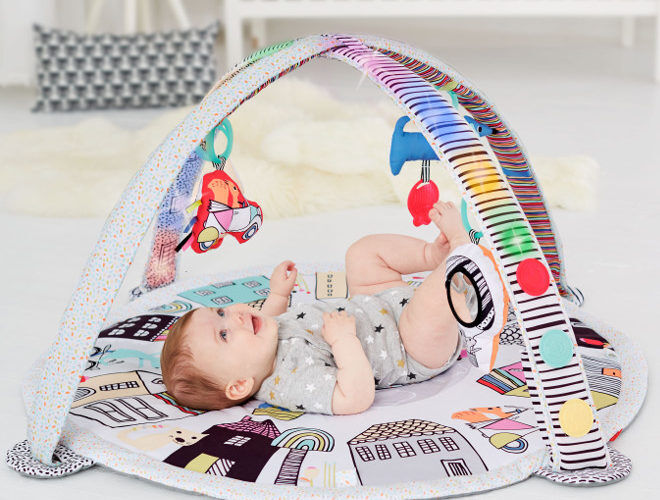 Little ones learn through play, and an activity gym is pretty much the first thing your baby will play with. So Skip Hop made sure its Vibrant Village Activity Gym is a pretty face, with purpose.
When baby is on their back, the interactive arches play upbeat music and the lights track across for little eyes to follow. The hanging toys also give baby something to try and reach, getting those motor skills working early (they also make cute noises when they're batted, so there's reward for effort!).
Trouble-free tummy time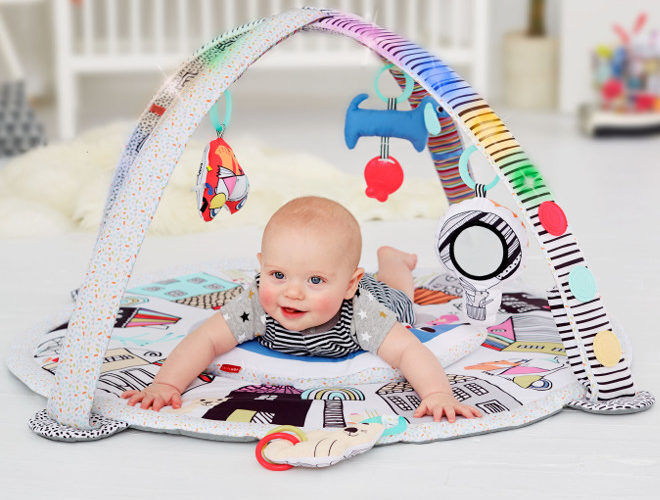 There's plenty of fun and learning to be had at tummy time too, with a delicious little sausage dog tummy pillow to add a touch of comfort (the crinkly ears are fun to play with too!).
The beautifully designed mat has plenty to look at, and the hanging toys can be removed from the arches for tummy time play.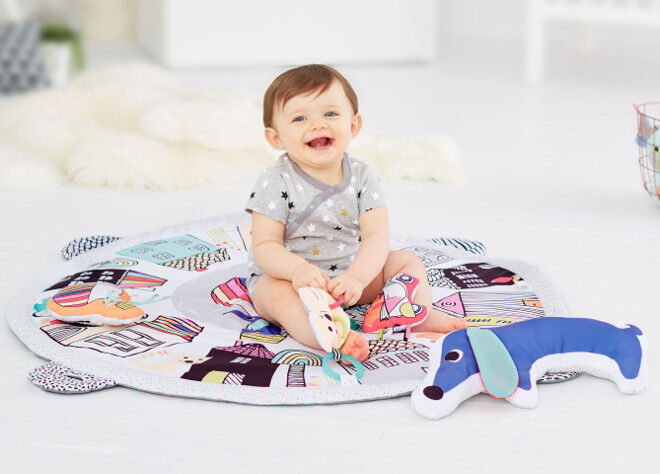 Once baby has mastered sitting up, just remove the arches and you have a comfy playmat, and you can just pop those soft toys on the loops so they don't go walkabout.

Available from KJ Essentials ($199).