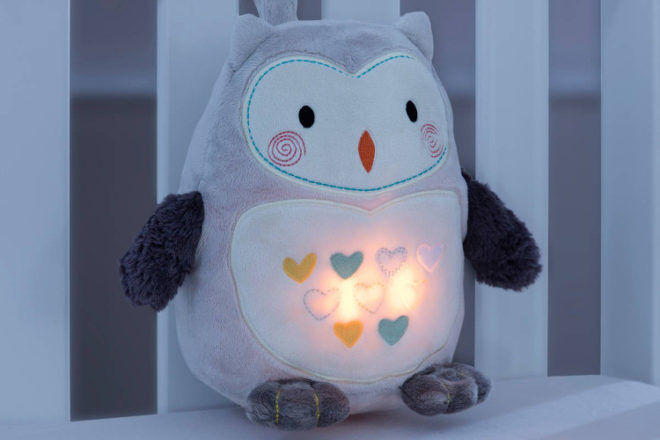 Singing a lullaby to your baby to help them drift off to the land of nod is a sweet parenting moment that you can share with your child. Except when it's 4am and you've already sung Twinkle Twinkle Little Star 32 times since sunset. Hooo knew a cuddly owl could be the answer to mum and bub's sleep woes?
Meet Ollie the Owl by The Gro Company. He is a sleep settling toy with soothing sounds and a gentle glow to help calm your baby to sleep – then his CrySensor helps to resettle them if they stir.
He is portable, soft and cuddly and his neutral grey colour coordinates with any décor in your baby's nursery.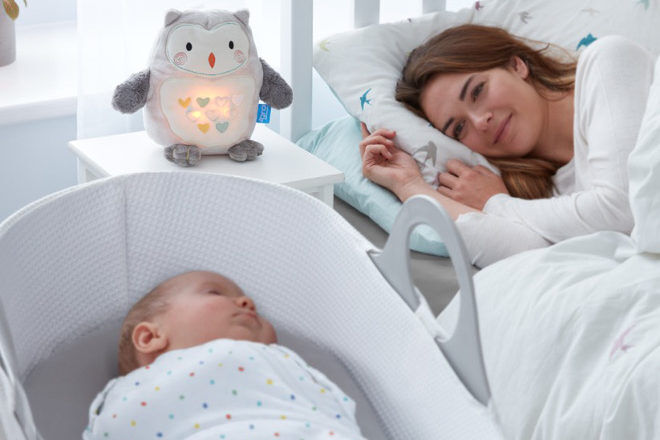 Stand Ollie on the bedside table or use the Velcro loop to hang Ollie from the cot, pram or car and marvel as he works his magic. Ollie can play a choice of four soothing sounds – heartbeat, rainfall, white noise static and Brahms Lullaby – perfect for day naps or night sleeps.
See Ollie the Owl sleep aid in action below:
Ollie's sounds play for 20 minutes and then automatically switch to standby mode for three hours. If baby wakes during this time the innovative CrySensor activates to help resettle bub without mum or dad having to get up. Ingenious!
Suitable from birth, Ollie has three volume settings and a night light with three handy brightness levels.
Available online from The Nile ($62.99).