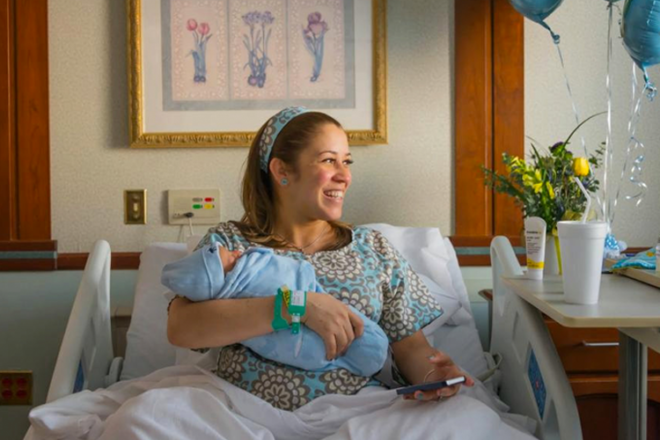 The nursery is done, you're all set for bub's arrival and there's just one little thing left to think about—the birth. It's time to pack your hospital bag and suddenly you're faced with an unexpected fashion dilemma. What do you wear to bring your little one into this world?
Gone are the days of the thread-bare hospital gown with a bum-flashing back. Feel comfy and covered on d-day with a maternity hospital gown you can truly glow in.
Style and sash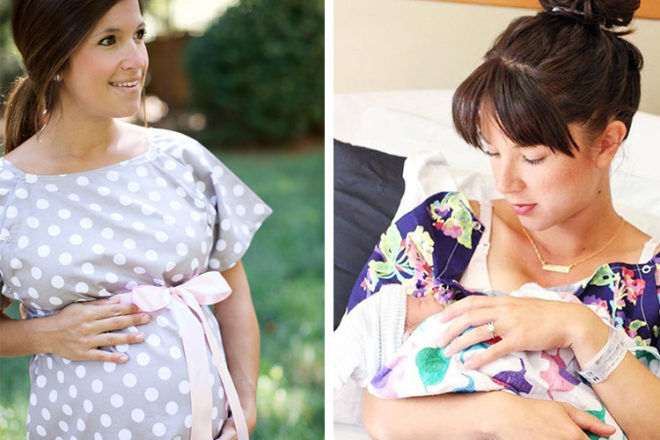 Modmom is our first pick for maternity hospital gown designers, and her range of elegant gowns are just what the doctor (and pregnant mother) ordered! With elegant patterns, breathable cotton fabric and snaps in all the right places, you will be dressed for delivery success. And, ultra bonus, each comes with a colourful sash to style the bump and after-belly pouch post-birth.
---
Labour of love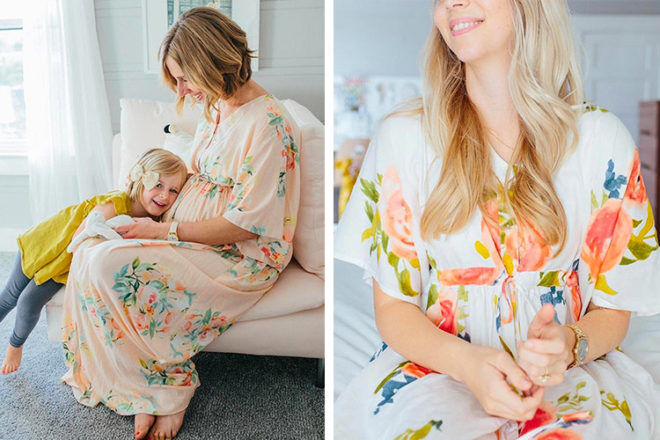 Silk and More have designed a beautiful maternity kaftan, ideal for all stages of late pregnancy, delivery and post-baby recovery. The flowing gown comes in a range of colours including ivory, mint, coral, lilac and peach. You can customise your kaftan with additional buttons on the back for easy access in case of an epidural (additional cost applies).
---
Glow with Gownies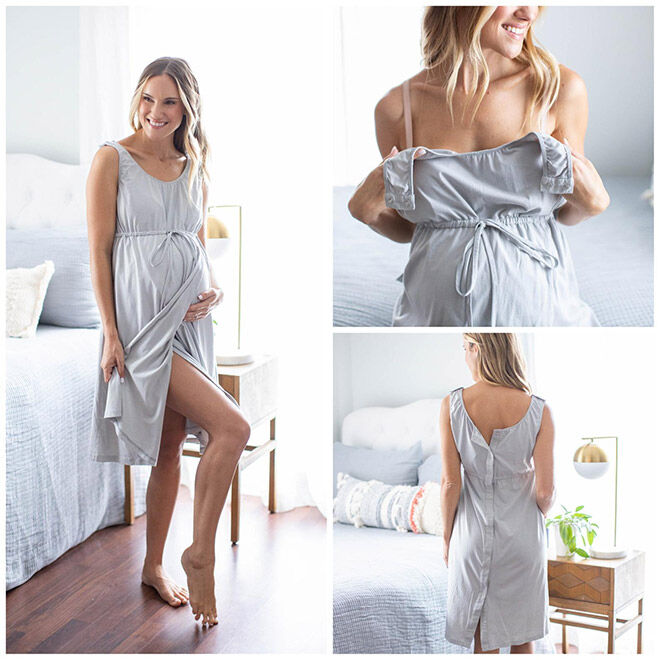 Gownies is another great choice for hospital maternity gowns that are extra comfortable and convenient. Gownies come in the standard pink, black and grey as well as more colourful patterns, all of which have a feminine design and offer practicality and comfort.
---
Designer delivery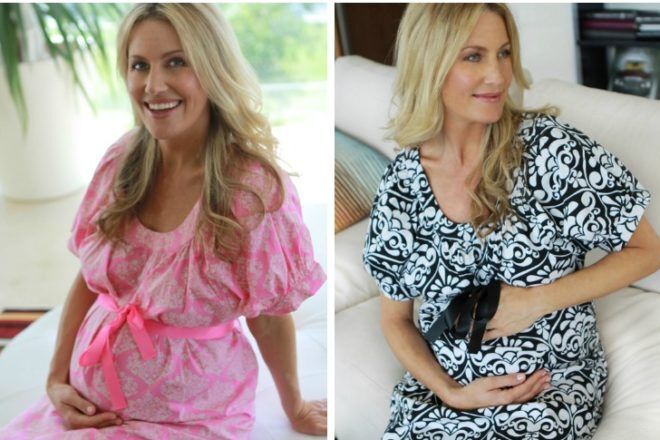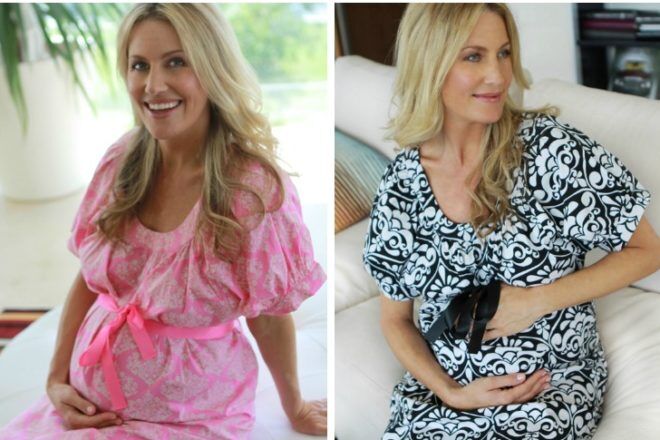 Another option for mums who want to look their very best for labour and birth are the range of maternity gowns from Designer Mama.
This maternity gown is designed not only for labour (with easy access to your lady bits without having to disrobe) but also as a day/night dress for easy breastfeeding.
---
Blossoming birth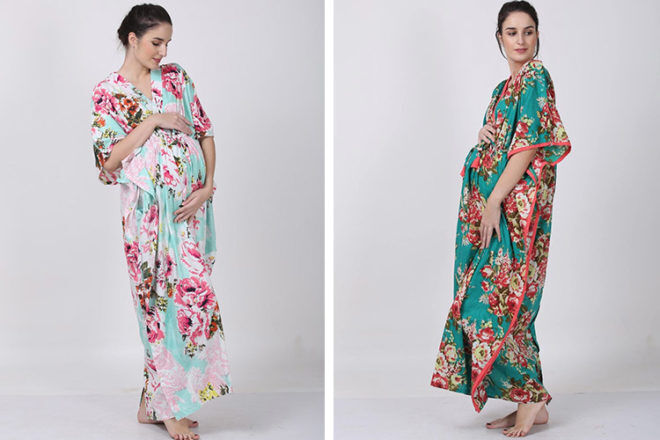 Comfy Clothing first specialised in bridesmaid dresses, but has blossomed into beautiful maternity gowns. And we are so glad they did! The floral patterns are stunning and the gown itself is as comfortable as it is elegant.
The gowns come in a range of different colours and styles, with snaps at the front and back. While these maternity gowns are soft enough to wear as pyjamas, they can also double as a dress as you waddle your way into the ward.
---
Bamboo beauty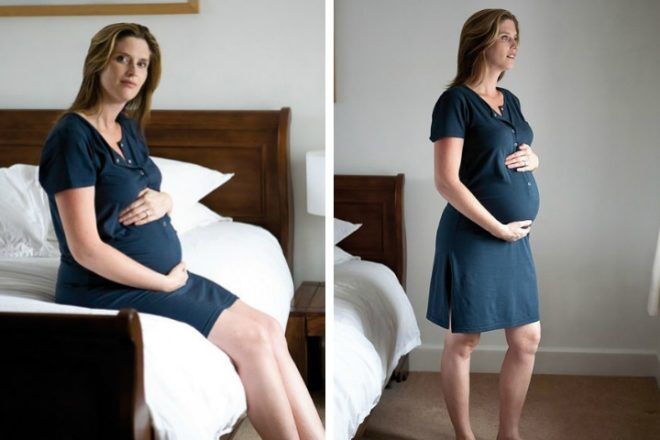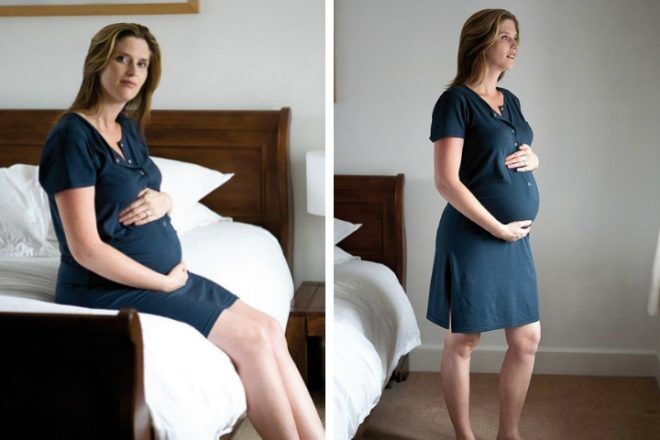 While some mums love to sparkle and shine during delivery, others prefer a more subtle look. If you fall into the latter category, then the bamboo birthing shirt ($66.23 plus shipping fees from the UK) is a perfectly practical option.
Eco-friendly, cashmere-soft and thermally regulated to keep you cool and fresh, we love the simplicity of this design. The bamboo birthing shirt is available in midnight blue, berry red and powder blue.

---
Have a look at some of our other maternity finds including our favourite pregnancy sleepwear collection.