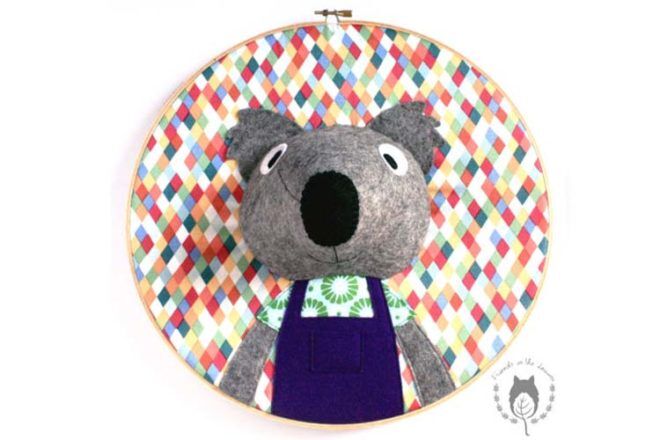 Need to add a bit of quirky fun to your babe's nursery? We've found the most delightful handmade creatures that will bring a touch of whimsy to any wall.
They're a fauna-friendly twist on mounted animal heads, and each one is lovingly crafted by an incredibly talented mum in Tasmania. Aurore McLeod's 3D animal portraits are just too cute for words, and each one is painstakingly created to be one-of-a-kind.
Take a virtual stroll through Friends in the Leaves.
A magnificent menagerie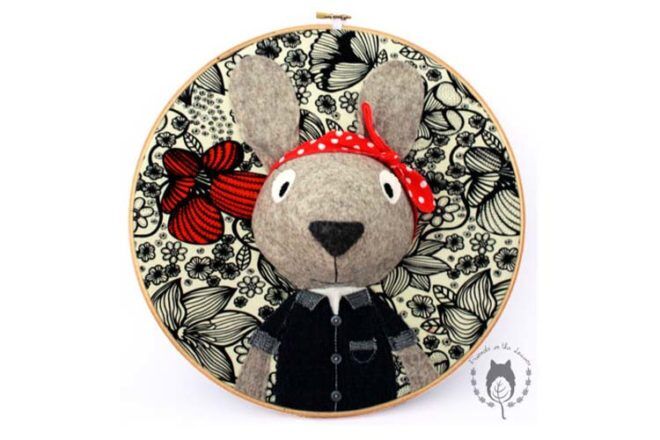 Aurore is a woman of the world – she was born in France and moved to Australia eight years ago after meeting her now husband in Sweden. And it's here, Down Under, that she found a love for sewing soft toys.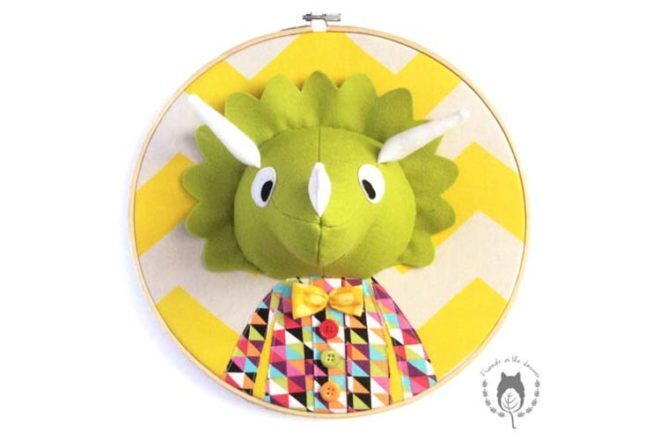 A recent two-year stint in Scotland inspired the mum-of-one to create more woodland creatures for her Friends in the Leaves collection, which she now crafts from her home in Tasmania.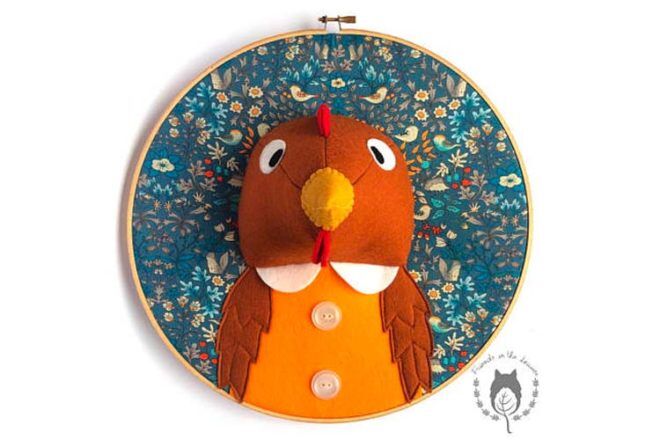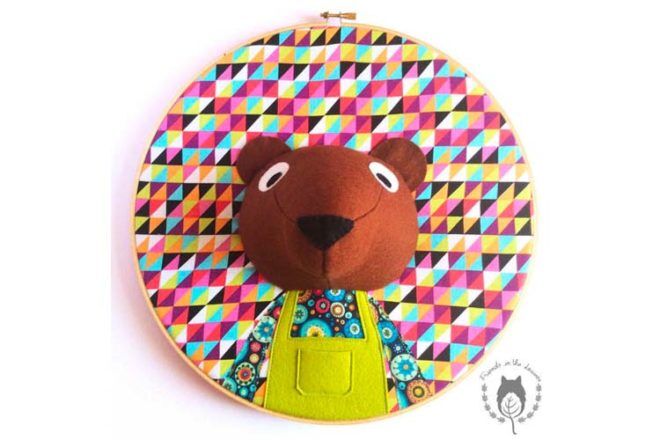 The collection includes a bandana-wearing bunny, a bow-tie donning triceratops and cute-as-a-button koala. Each of the 3D portraits come ready to hang on an embroidery hoop and can be customised by choosing outfits and colours that will work with your nursery.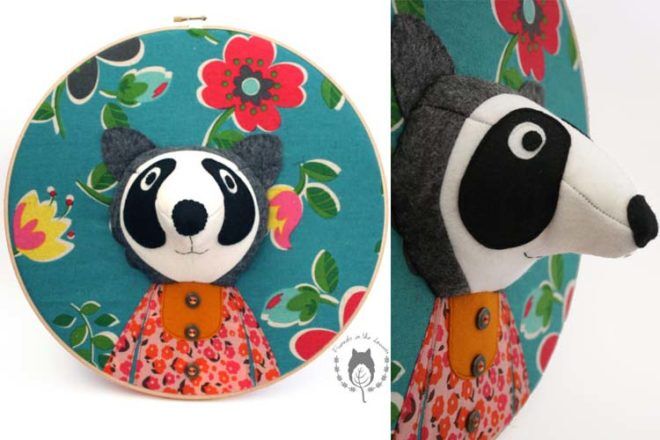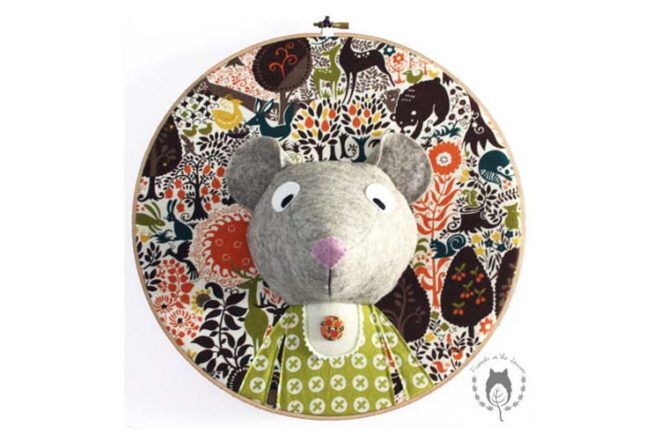 They do take a few weeks to make, so if you want them for a special occasion you'll need to plan ahead!
Available from Etsy store Friends in the Leaves ($98).