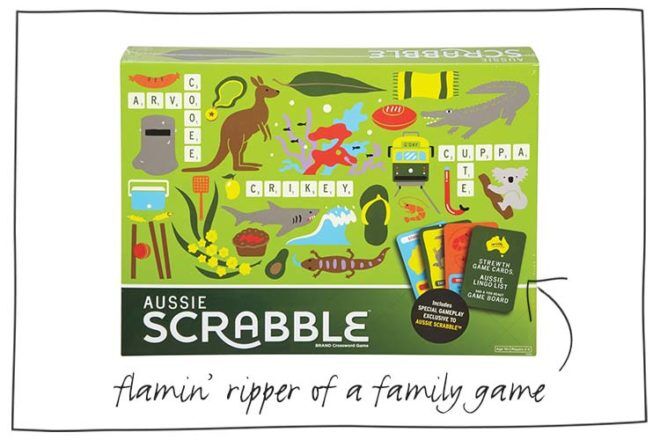 Throw another shrimp on the barbie and have a Captain Cook at this ripper of a game. For the first time, Scrabble is being released in a country-specific version, and blow me down if it isn't us Aussie's that get to have the first gander.
The new Aussie Scrabble edition celebrates everything Down Under – with the word glossary heaving with slang like 'arvo', 'crickey' and 'biffo'. We're stoked!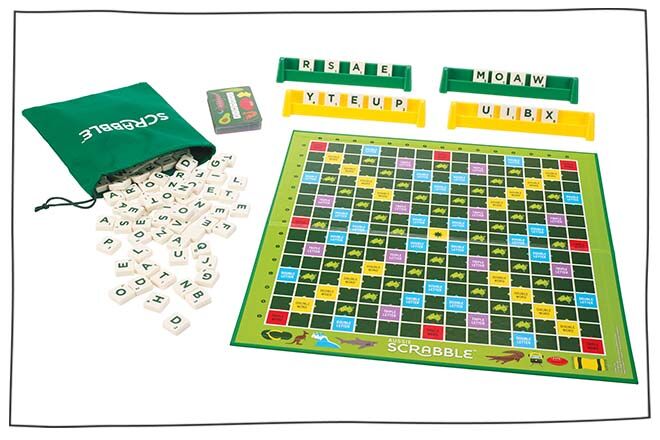 The rules have been given an Aussie twist, allowing players to use terms coined by the country that prides itself on creating crazy colloquialisms. There's also the addition of 'strewth cards' that give players the chance to draw extra tiles.
The fair dinkum, dead-set grouse Aussie Scrabble edition ($39.99) is available from Big W, Target, Toys R' Us and Myer from this month.
If your family love playing games then take a look at these 19 awesome board games the whole family can play together.