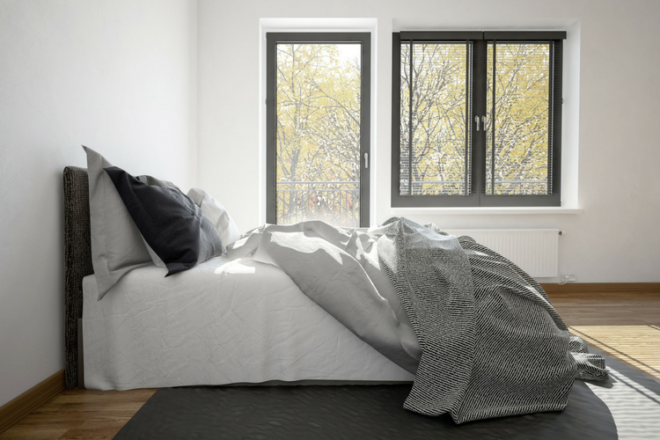 Imagine the day where you didn't have to make a single bed or remake the beds the kids have attempted to made (yes, we know you do that).
Imagine no more – this utopia is here. It's all thanks to SmartDuvet. This, magical bed that makes itself is set to revolutionise busy mornings.
Designed by a group of clever Canadians, the SmartDuvet eliminates the need to make the bed and boosts your chances of actually making it to daycare/school/work on time.
Start the day with self-making bed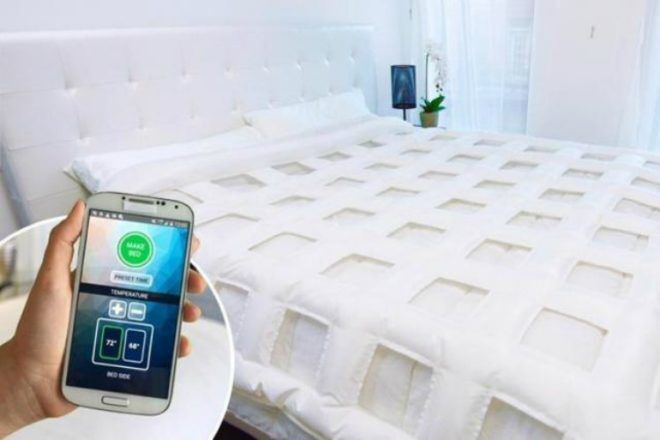 Mornings are hectic, especially when you're the person in charge of ushering a team of kidlets out of the house. While you're packing the school lunches, brushing hair and attempting to remove the bump from your child's sock so he can PUT HIS SHOES ON, the beds are often left to last minute or forgotten completely.
But all of this is about to change, thanks to SmartDuvet.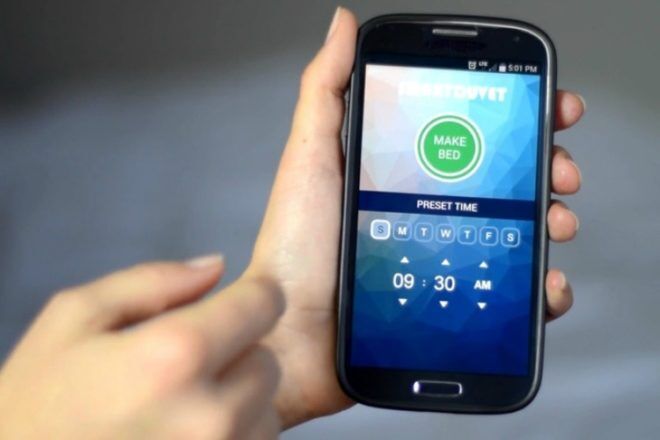 The SmartDuvet system works through an app (of course) and a grid of inflatable tubes that can be concealed inside a regular bedspread.
You can find out all about the mechanics and packages (starting at $199) over at Kickstarter.
If you find yourself dreaming about brilliant devices designed to make life easier for busy parents? Check out these 11 parenting gadgets that don't exist, but really should.