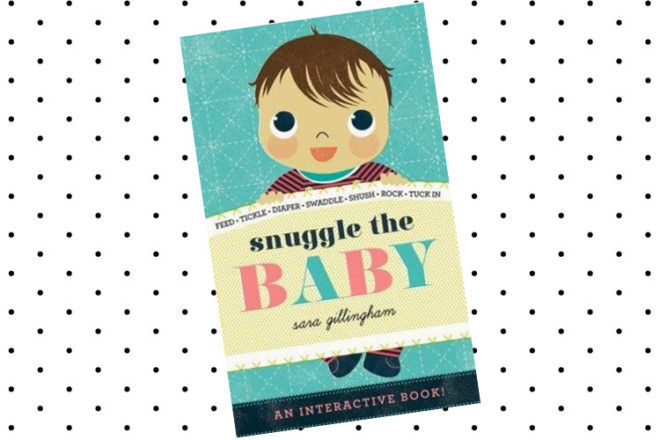 Snuggle the Baby by Sara Gillingham
Ok, so the search for a soon-to-be big brother or sister present is over.  This too-cute-for-words interactive book for older siblings to learn how to care for the new addition to the household is just perfect.
Lift the baby cut-out from the book and feed, tickle, change nappy, swaddle, shush, rock and tuck in (yep, sounds about right). Snuggle the Baby is unique in that children can read and play, and Sara Gillingham's illustrations are so sweet, you'll coo almost as much as you would over a real baby.
Available from Book Depository with free worldwide shipping.
Take a peek …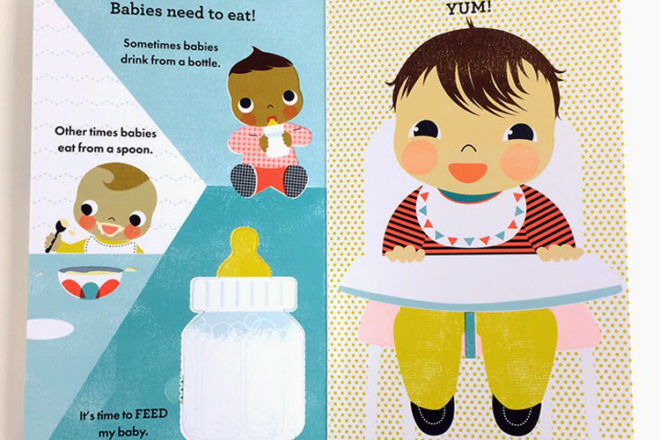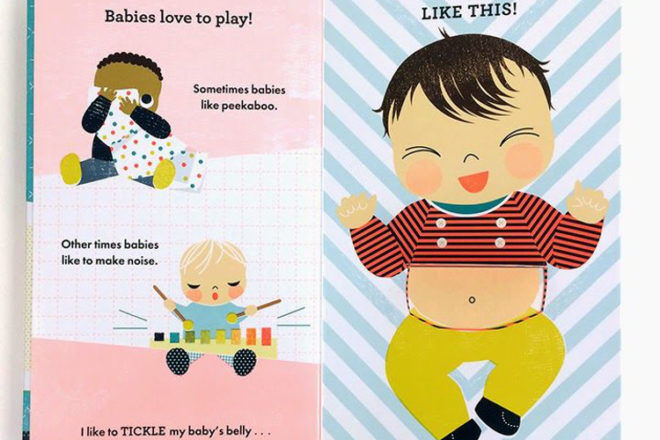 Title: Snuggle the Baby
Author: Sara Gillingham
For ages: 0-5 years
Publisher: Abrams Appleseed
Publication date: April 2014
Format: Board book
ISBN: 9781419711244
About the author
Sara Gillingham is an award-winning art director, designer and author/illustrator and has more than 15 years experience in children's publishing. She has a Bachelor of Fine Arts from the University of British Columbia and a Masters in Illustration/Design from the Glasgow School of Art and has taught children's book illustration at California College of the Arts and Berkeley Extension in San Francisco.
If you're looking for more book inspiration then have a peek at these fabulous kids book reviews.