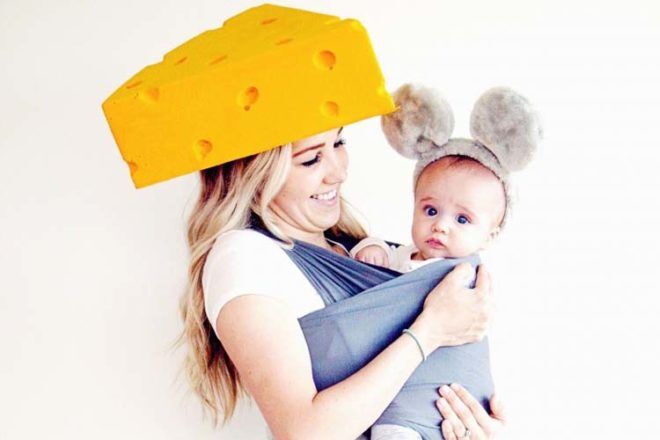 Fright night is twice the delight when you can saddle up bub in a wrap or carrier and trick or treat as a team!
Babywearing is always awesome, but the cool factor gets turned up to turbo on Halloween because your gorgeous baby gets to be part of the fun. From spooky sharks, little Yodas, sloths and snails – you won't believe how easy it is to create a spellbinding baby carrier costume.
Here are 21 fabulously fun baby carrier Halloween costumes to try.
Super cute Sharknado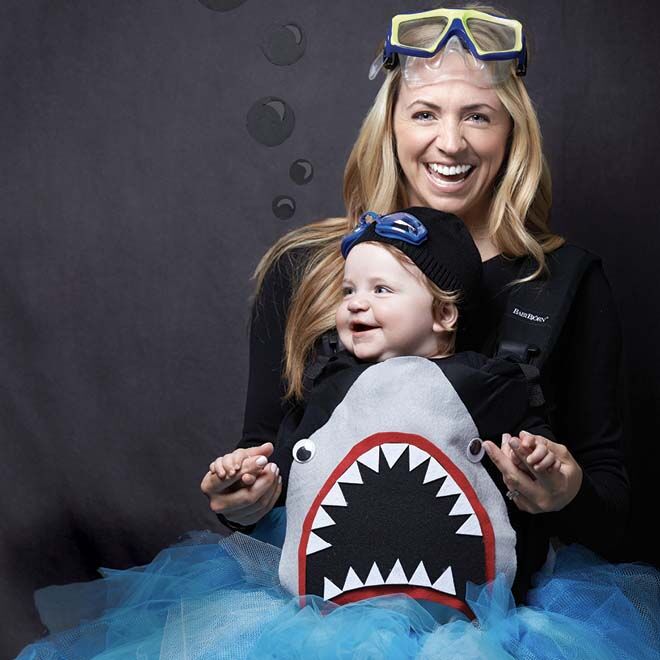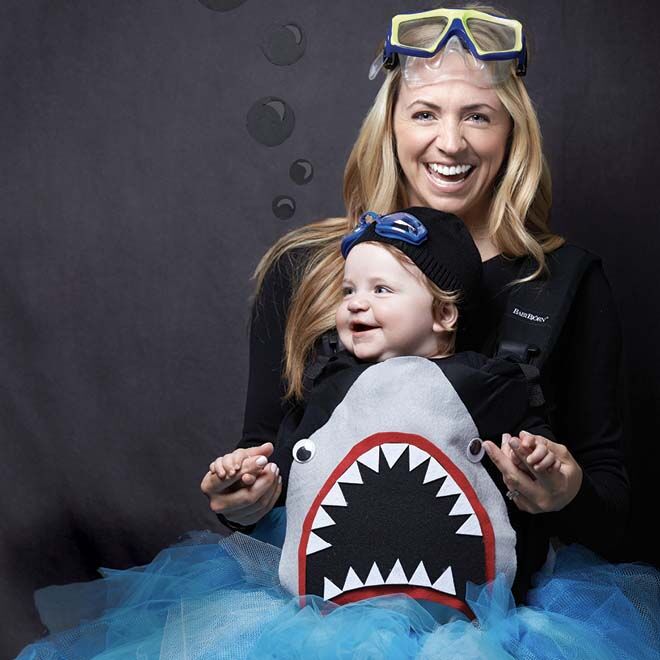 Who'd be afraid of this cutie? Dust off your snorkel and join forces with the sweetest shark for this swashbuckling costume. (via Today's Parent)
Get your hot, buttered popcorn!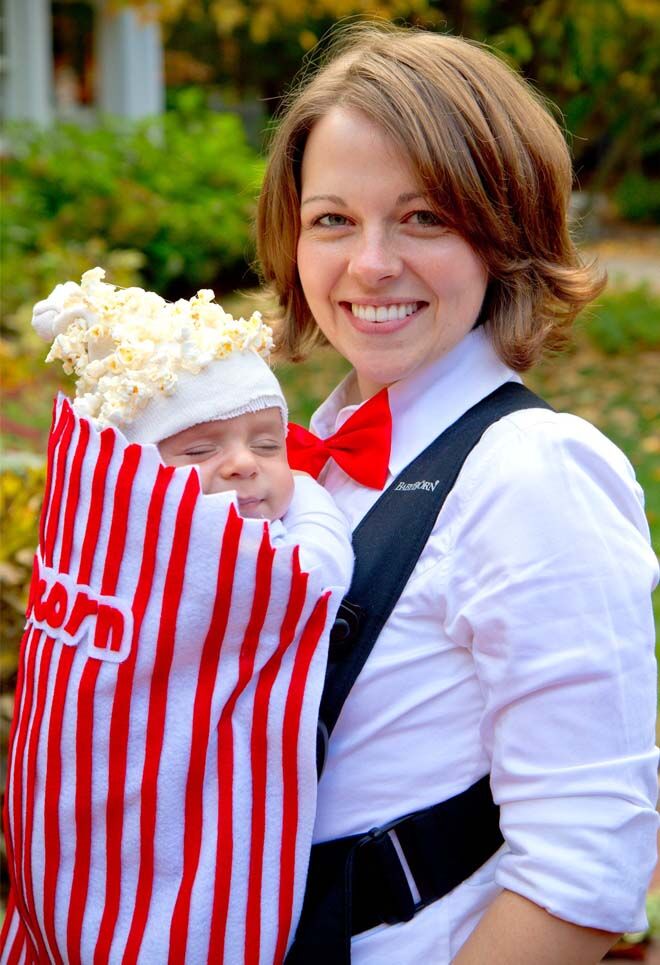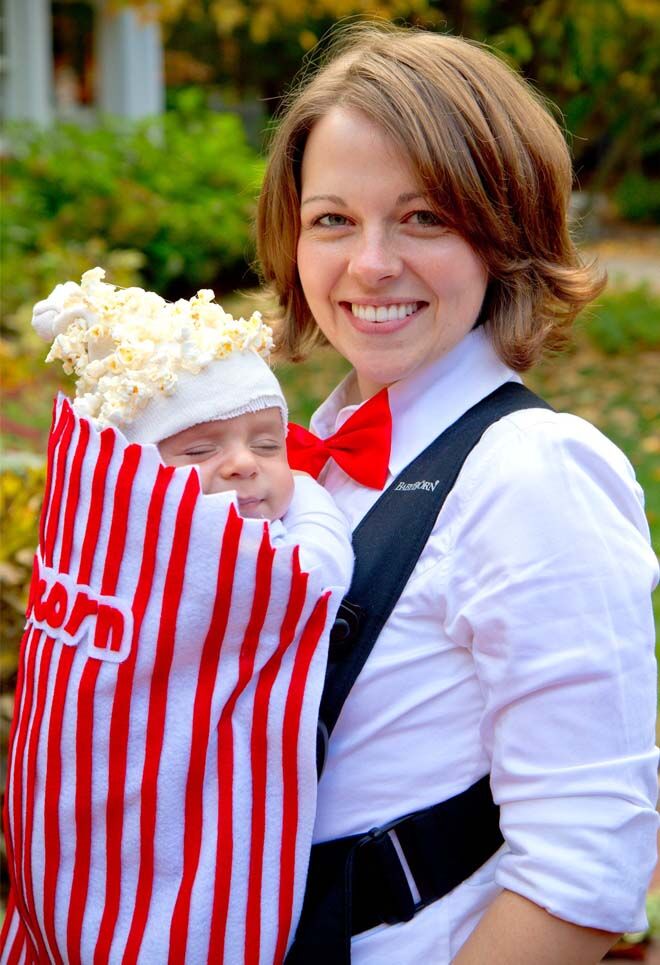 Your delicious babe will be almost irresistible in this movie-inspired get-up. Just try not to eat their costume if you get a little peckish. (via This Place is Now a Home)
Carry me, you will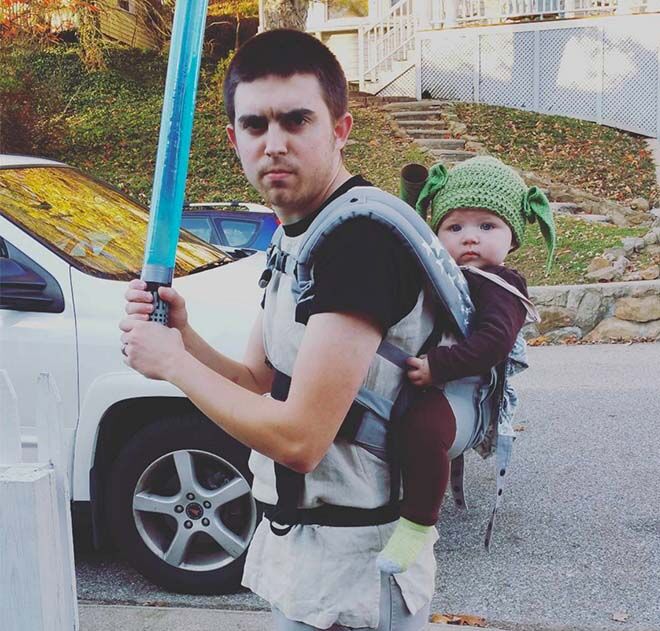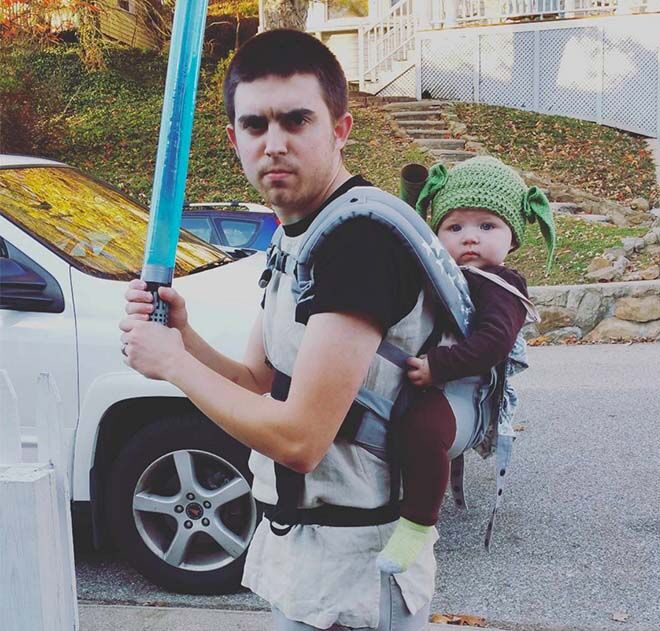 The Force is strong in the one. Yoda has never looked more adorable in this dad-approved costume. (via Megan Jenkins)
Time traveller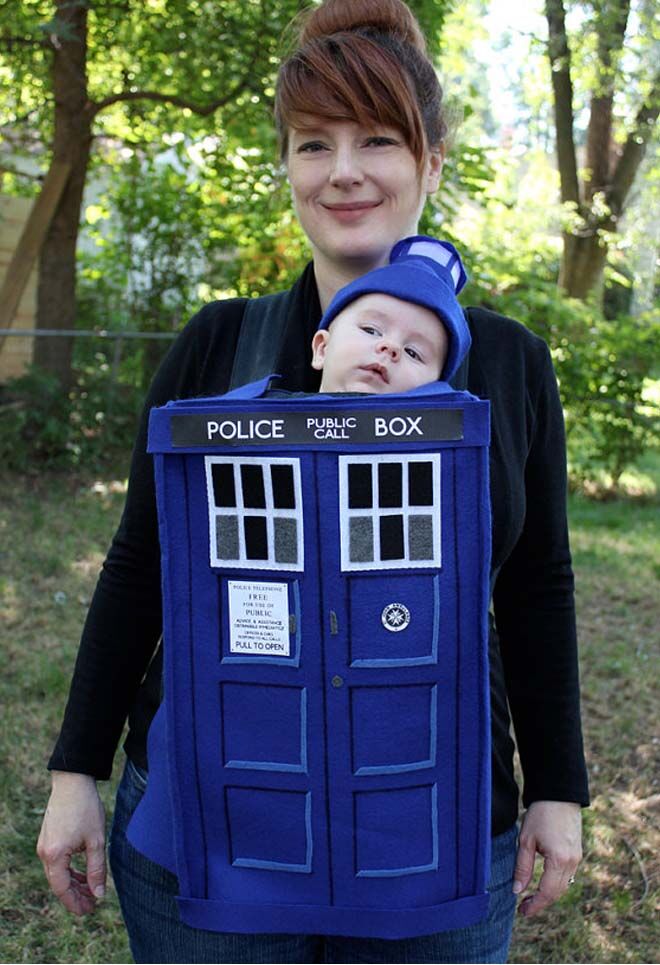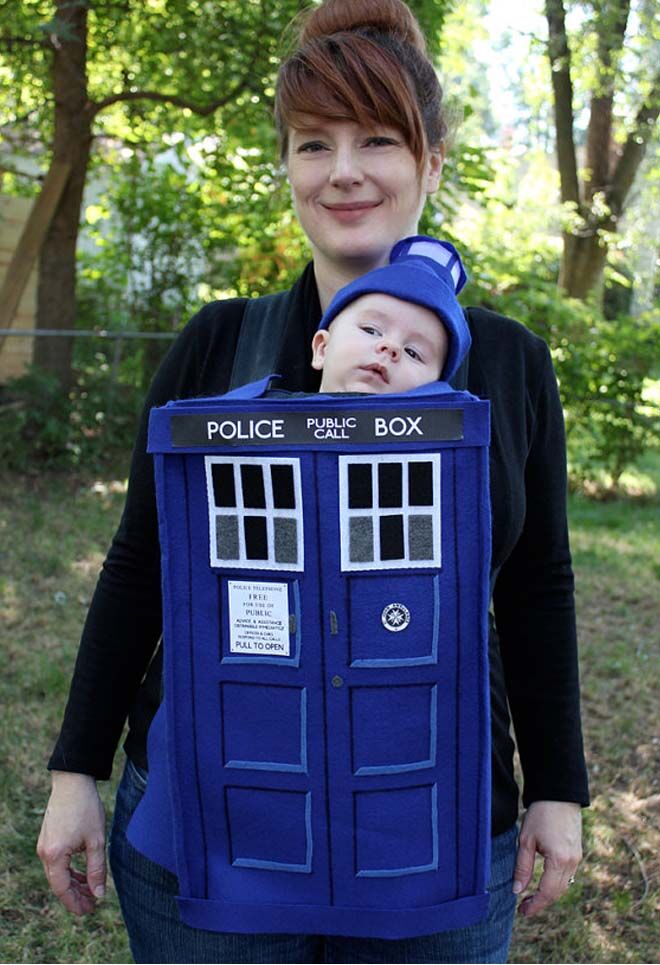 Ah, the irony – the ultimate time stealer in the world's most famous time machine. (via BabyNomNom)
Up the garden path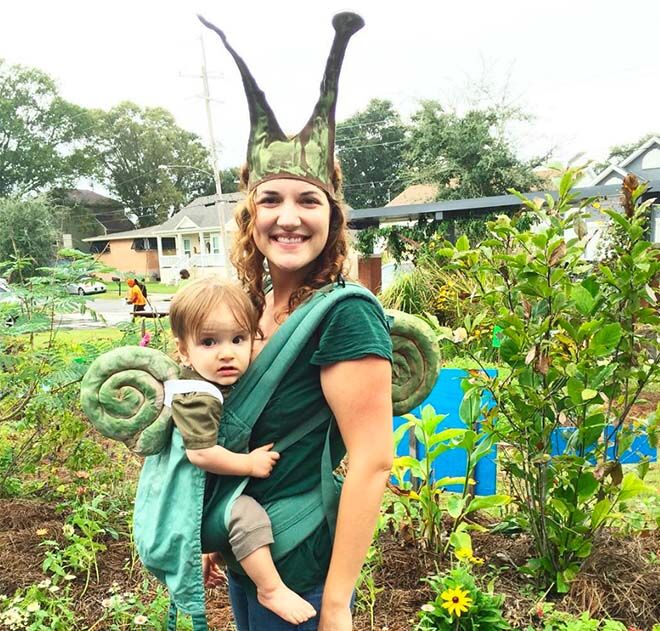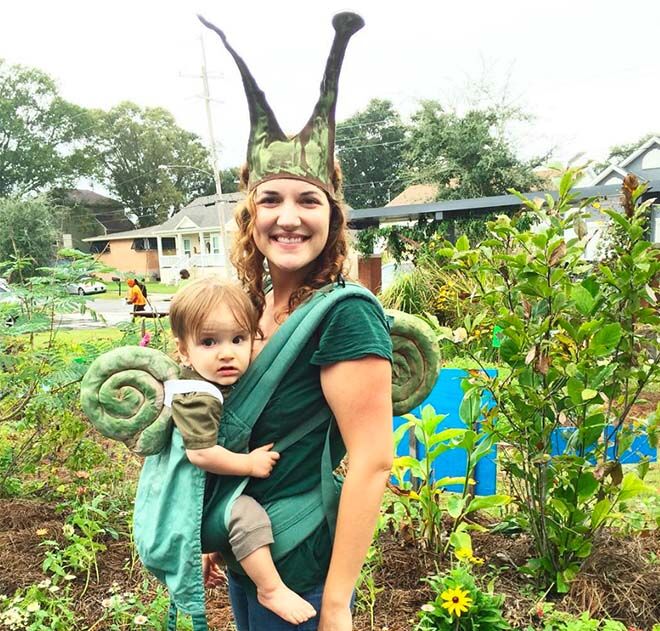 Feel like your kid tends to do things at a snail's pace? Then this is the perfect costume for you (and a super easy DIY). (via Margaret White)
Who's your mummy?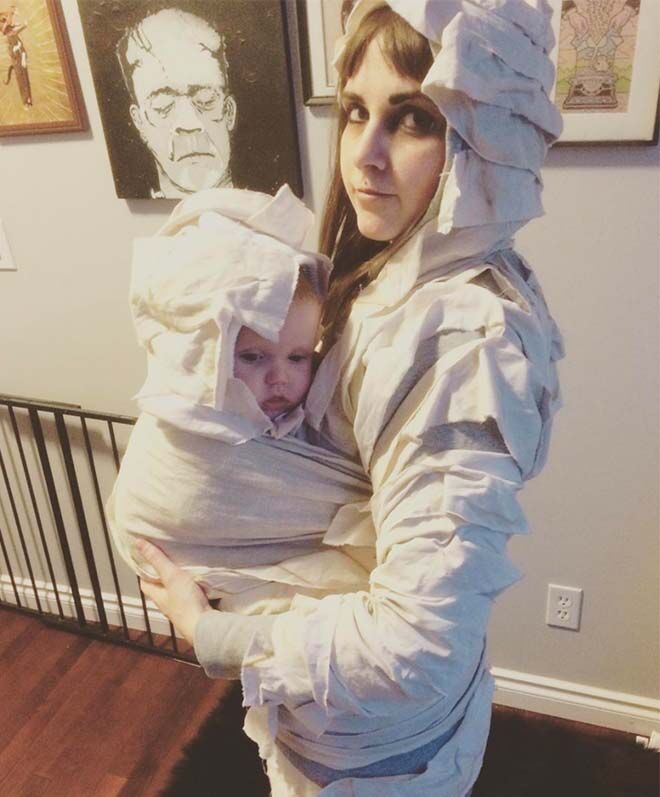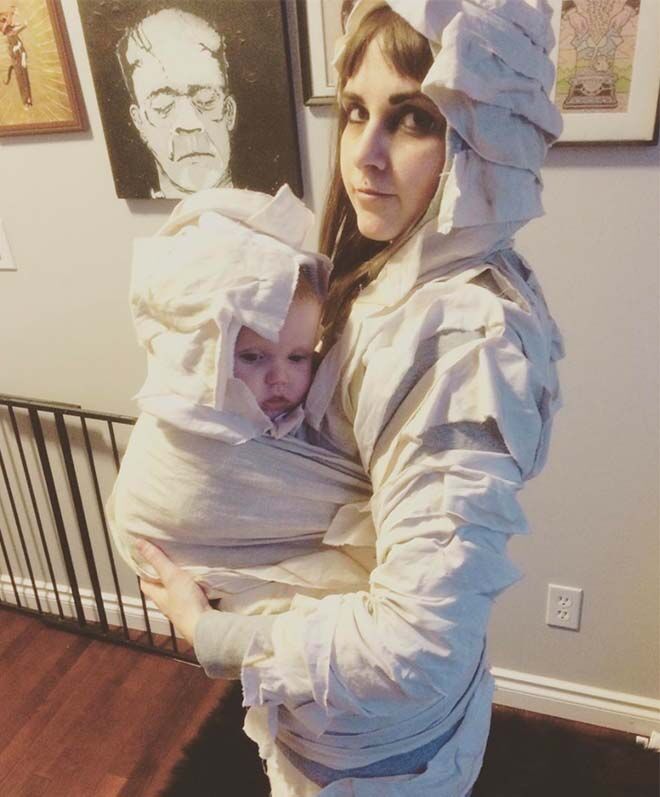 A mummy, dressed as a mummy, carrying a baby mummy. You've got Halloween all wrapped up.  (via Lisa Marie)
Phone home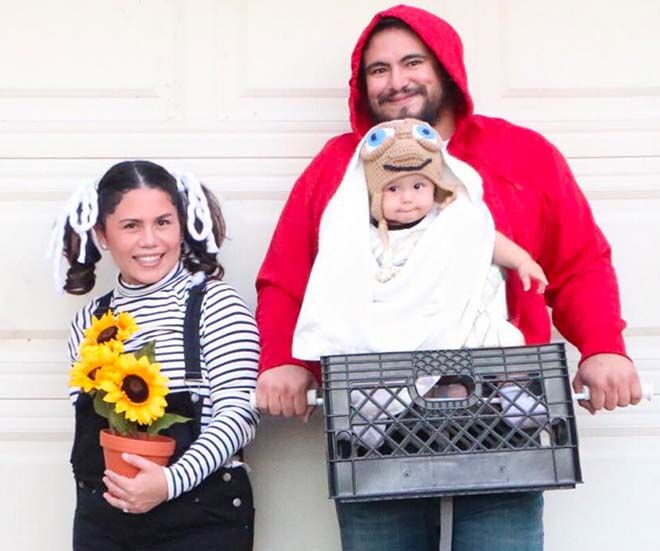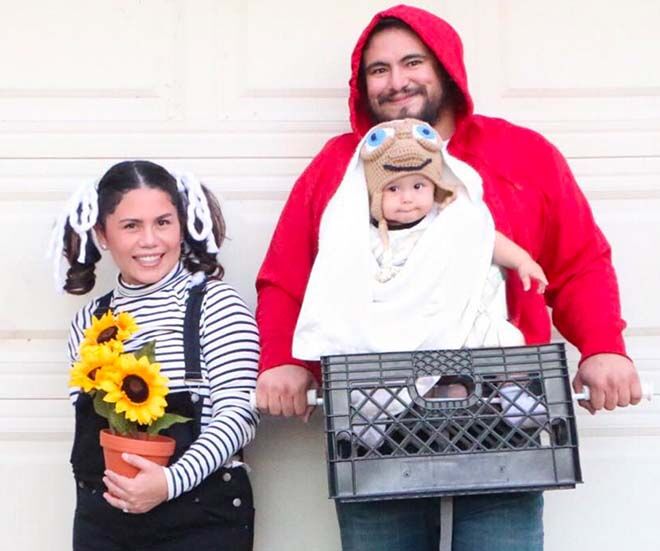 Recreating one of the most famous movie scenes in history, with bub on board. This E.T.- inspired costume could not be any cooler. (via Love LC)
Priceless haul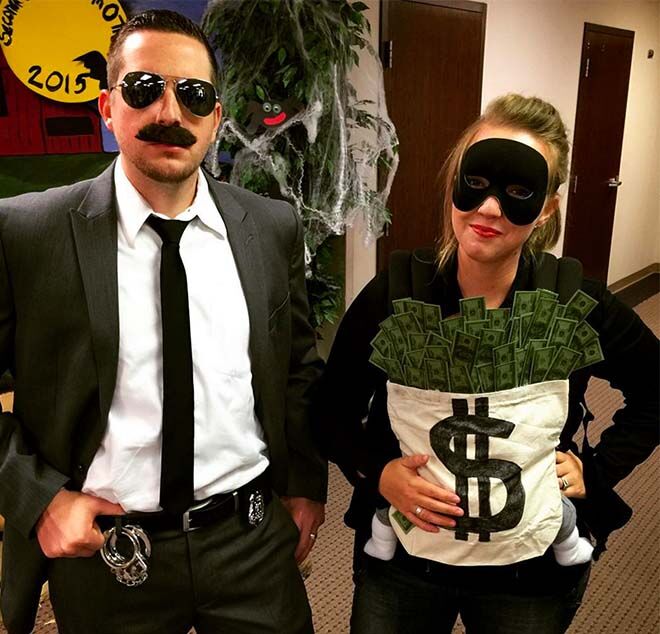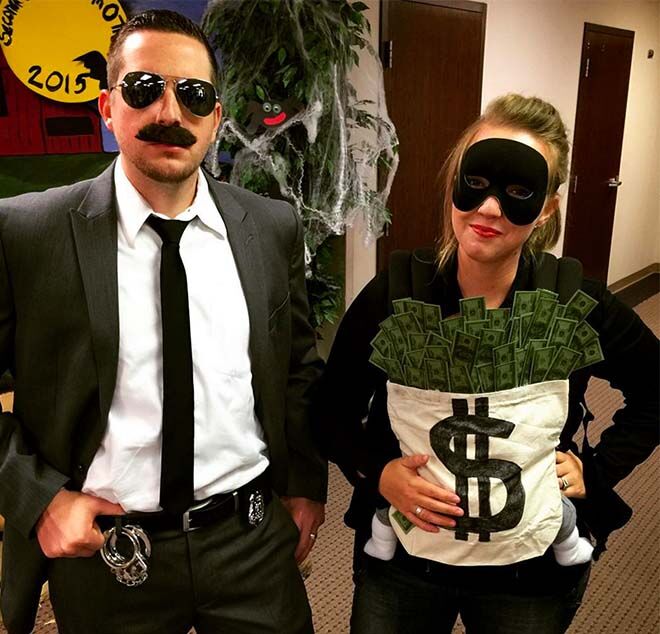 This genius idea is super simple to pull off. And dressing your most precious possession as a stash of cash is only fitting really. (via Catherine)
A fish out of water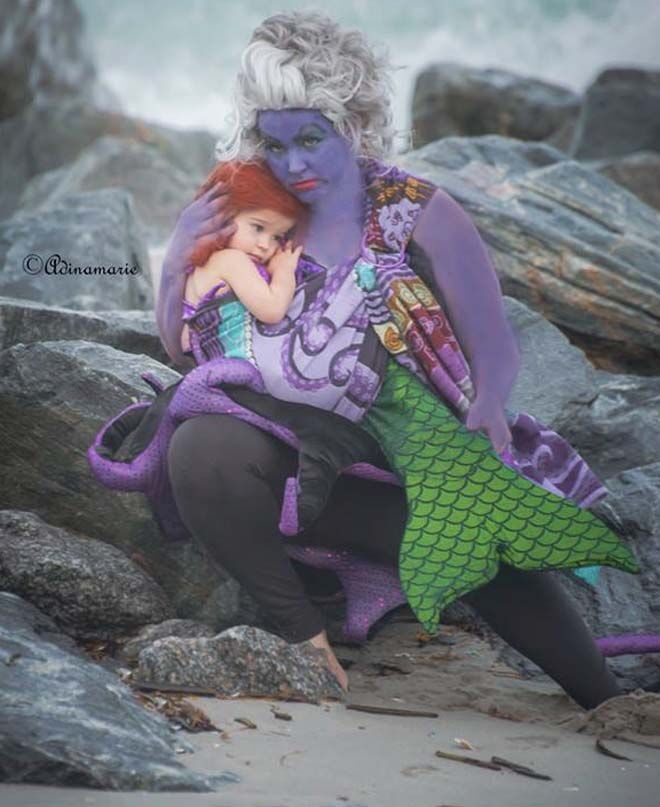 How amazing is this The Little Mermaid-inspired baby carrier costume? Crafty mums, this one's for you! (via Adina Pelicci-Alsina)
Who's afraid of the big, bad wolf?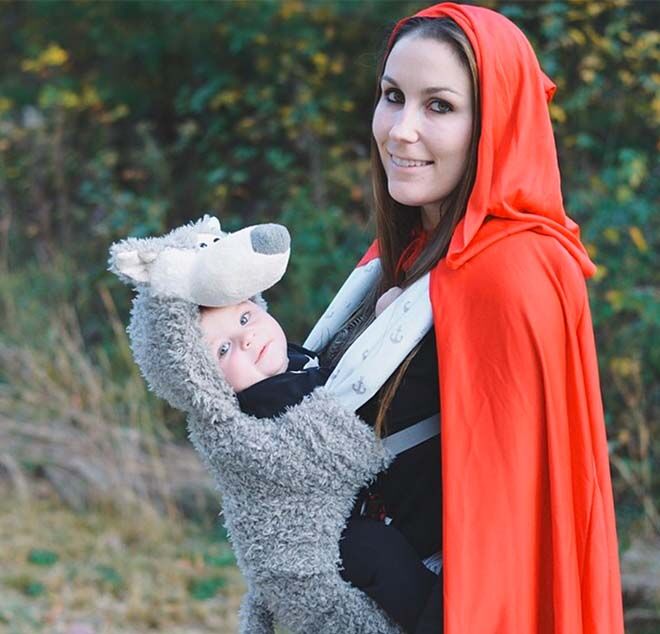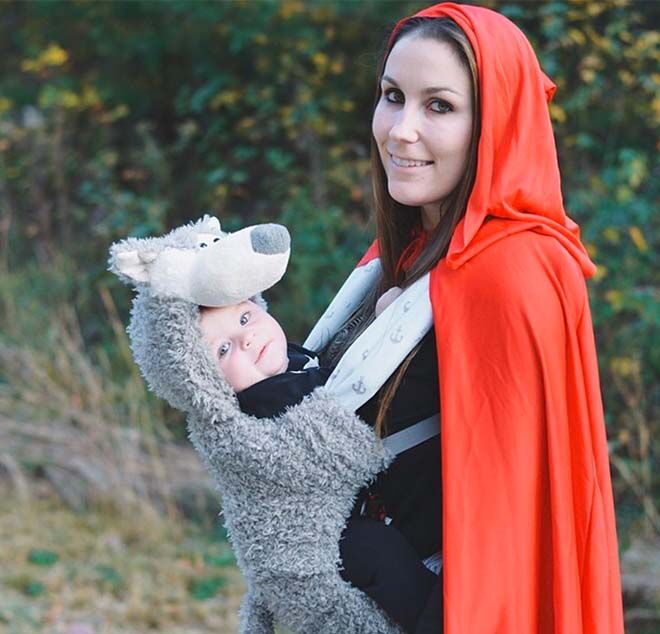 Surely no one could resist this little, bad wolf – especially not mumma riding hood! (via Erica)
Attack of the baby-bot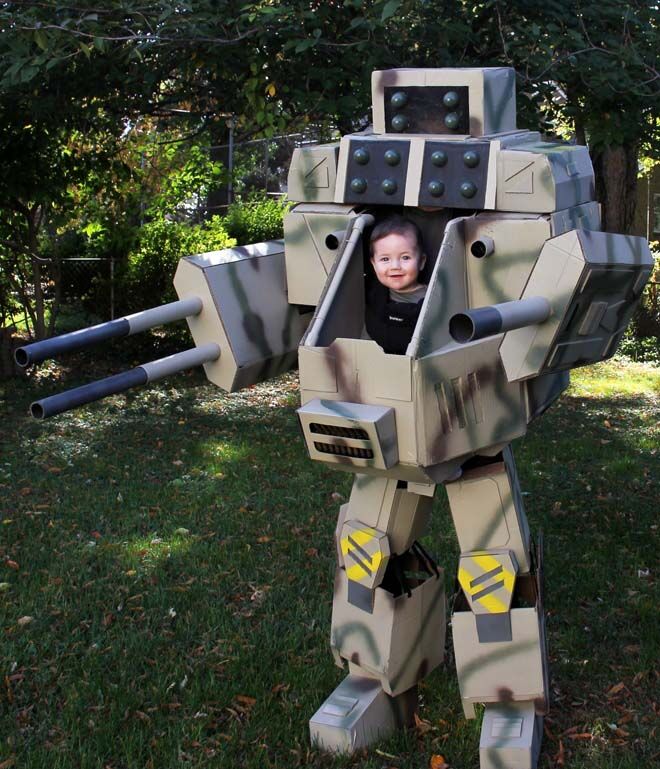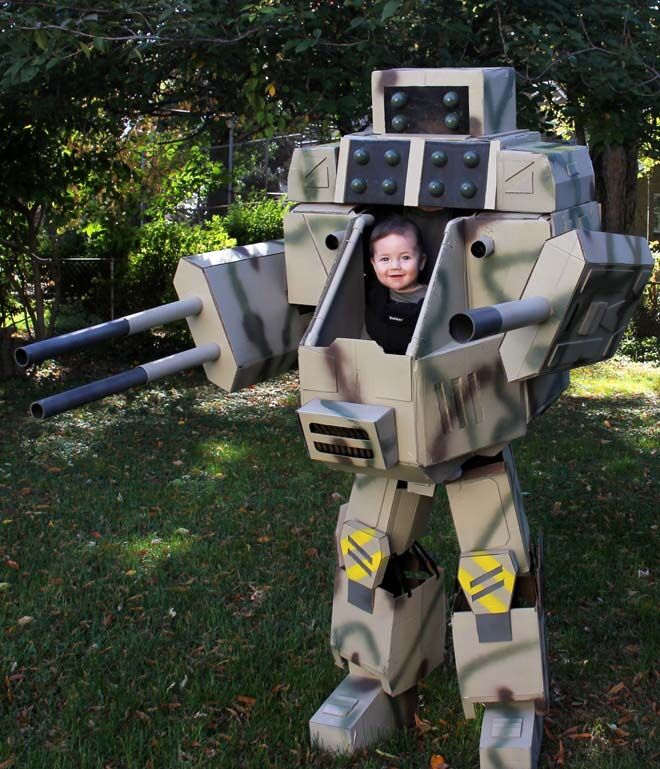 This incredible costume takes a bit of planning, but can you believe it's mostly made out of cardboard. Props to this creative dad! (via PutABowOnIt)
Hold the door!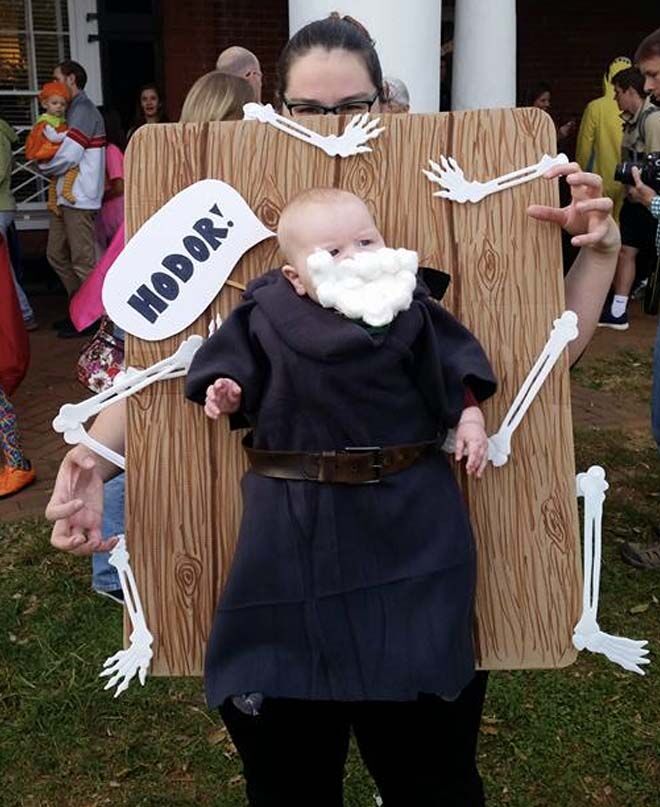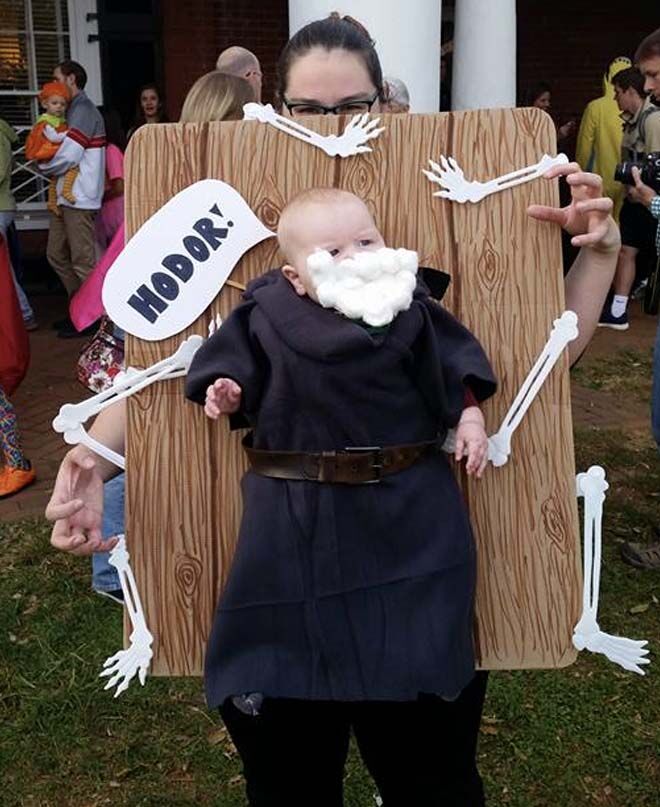 Game of Thrones fans rejoice – there's a babywearing costume just for you! Poor Hodor! (via Valerie Harness)
Slow it down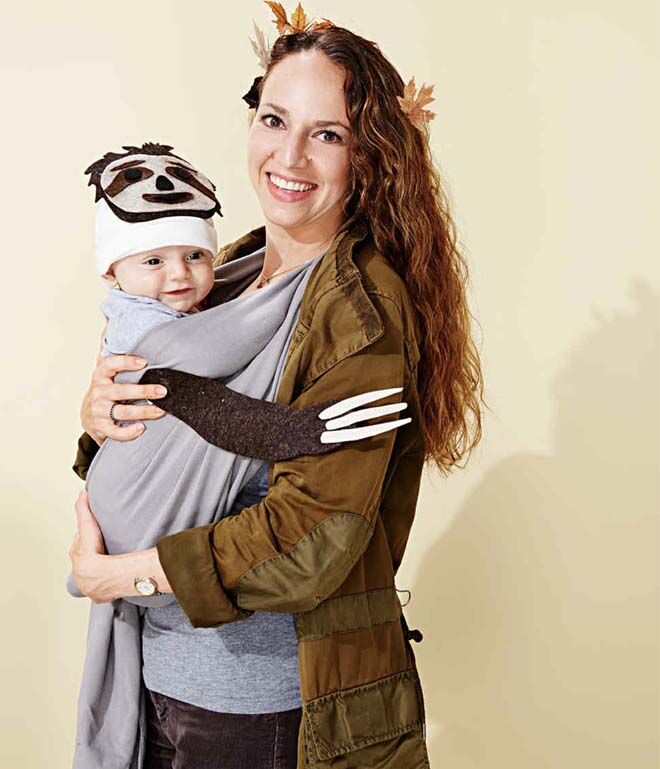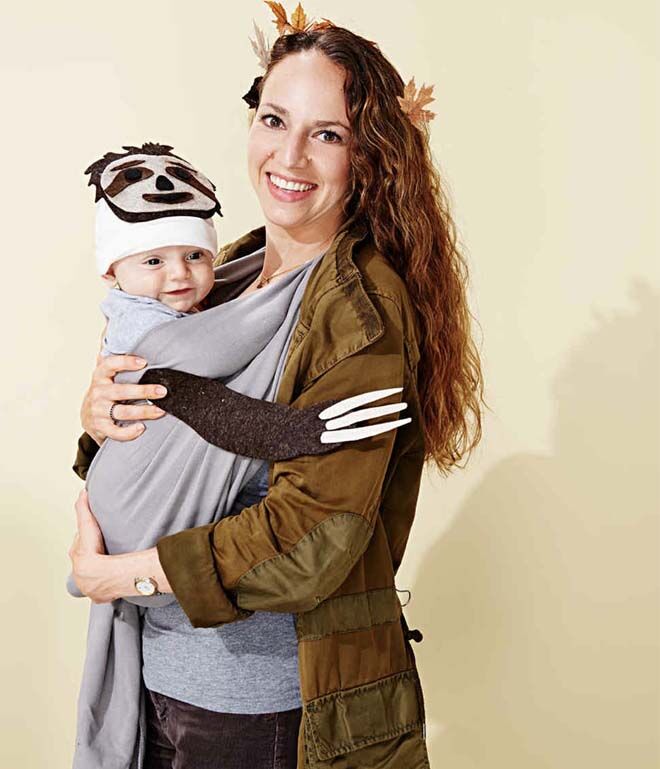 This sensational sloth is hanging on tight to mummy tree, this one is perfect for wrap-style baby carriers. (via Martha Stewart)
Coming up trumps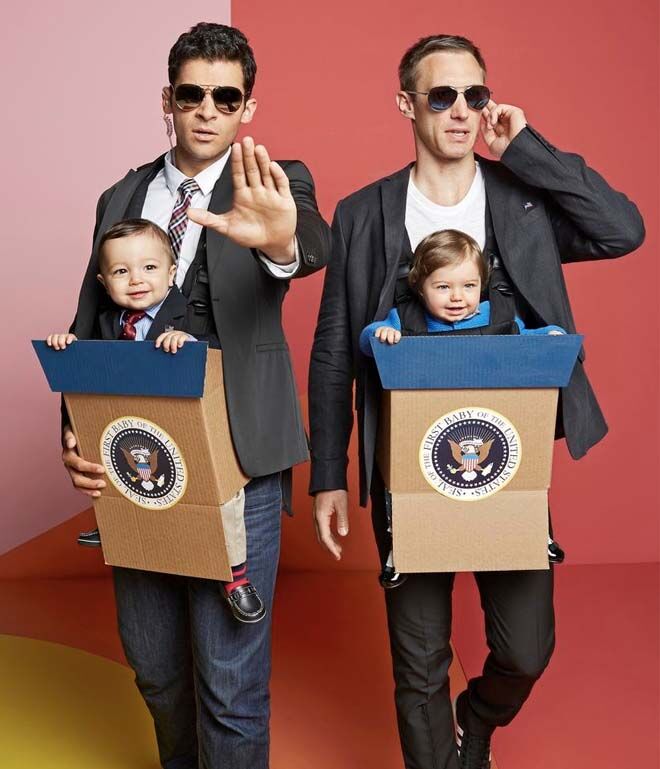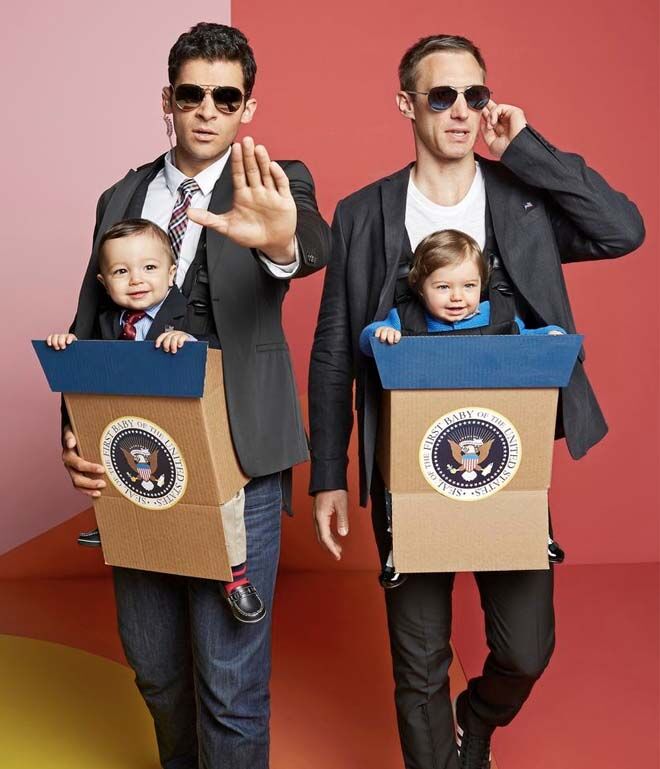 Got a baby with a wicked comb-over? This one's for you! If you want to stick closer to home, give it more of an Aussie political twist. (via Parents)
The mice will play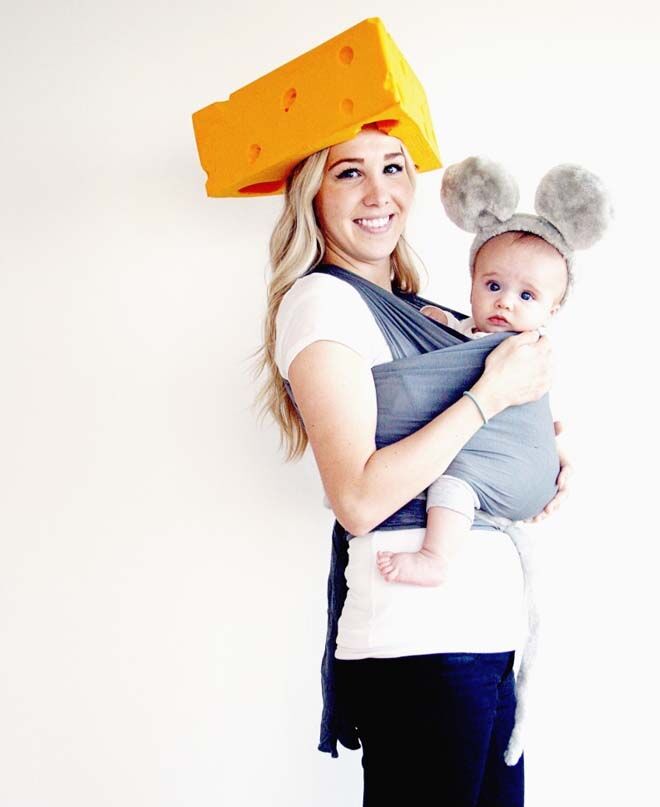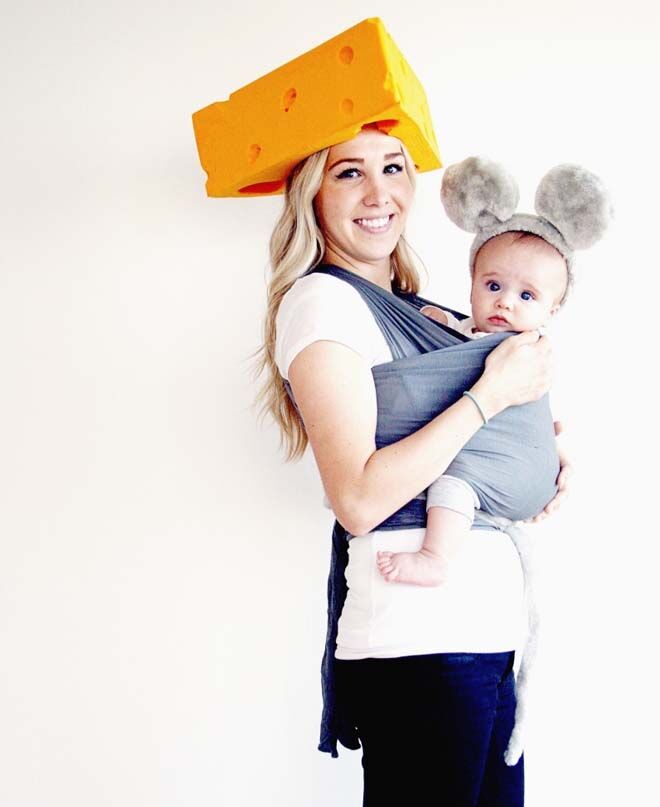 There's nothing cheesy about this cute duo! Such a simple idea with a huge awww-factor! (via Happy)
Who's a grouch?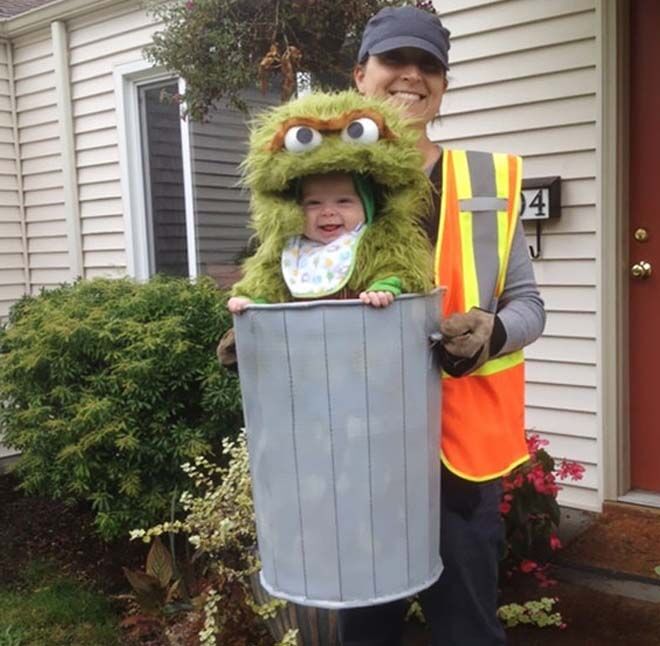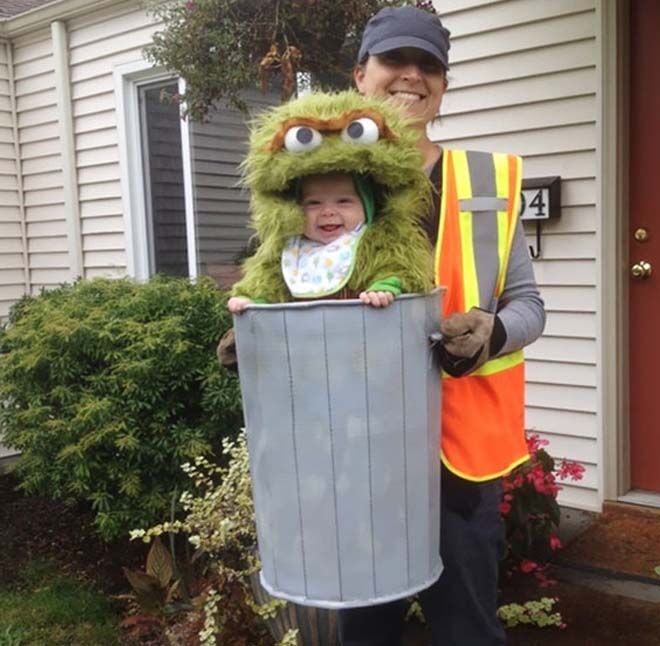 Naw, this little fella looks anything but grouchy! A cardboard trashcan, some high vis and a mini Oscar the Grouch outfit and you've got Halloween all wrapped up! (via Tyler)
Mmmm … Scooby snacks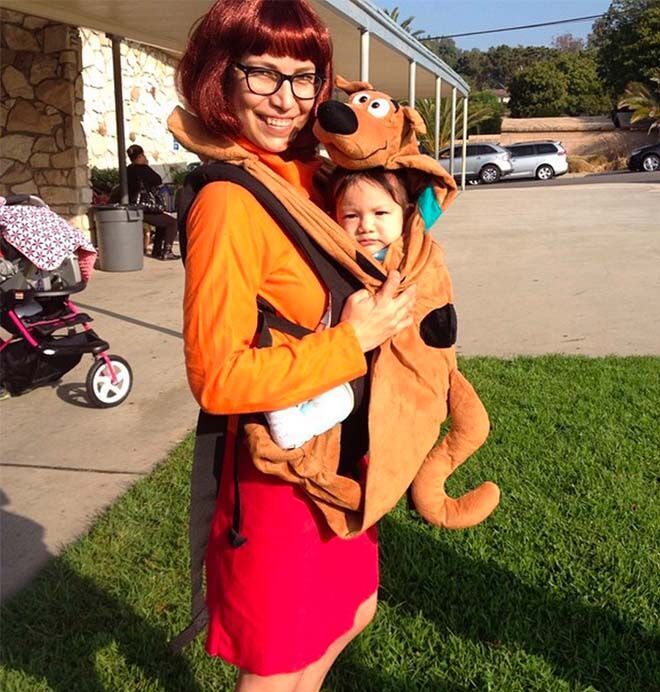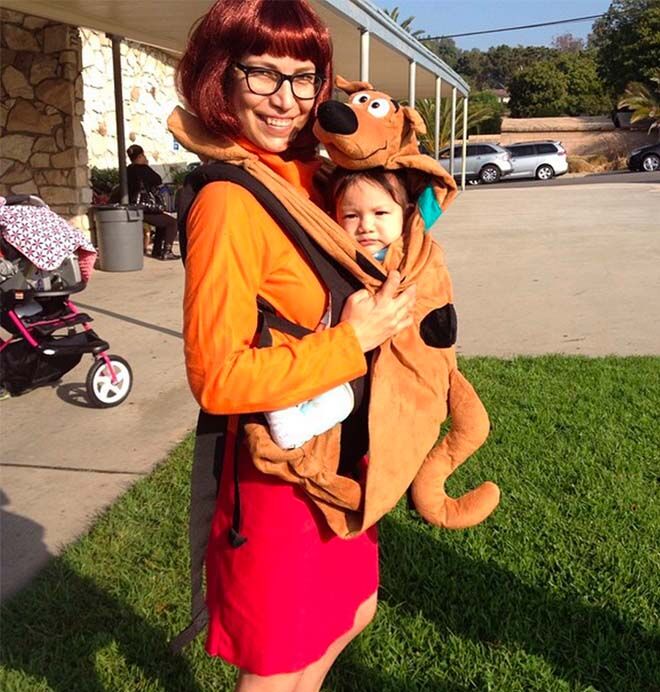 That scaredy cat (well, dog actually) Scooby Doo is hanging on for dear life. It's Halloween after all! (via Ana Rivera)
Utterly Maleficent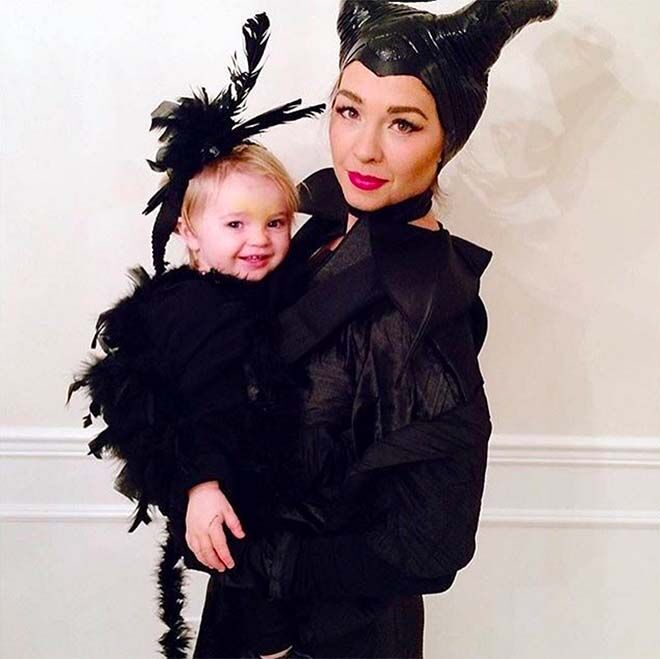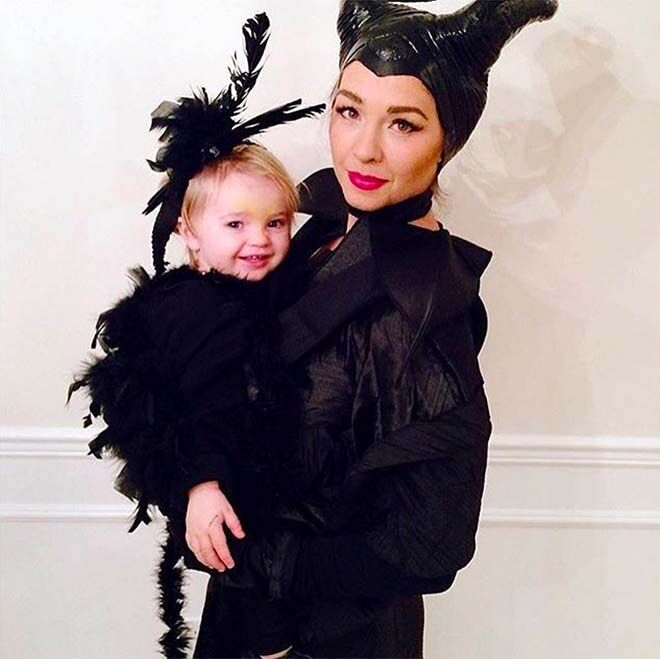 This spectacular costume is equal parts terrifying and terrific. Just the ticket for a night of tricking and treating. (via Kelly Jensen)
You're gonna need a bigger boat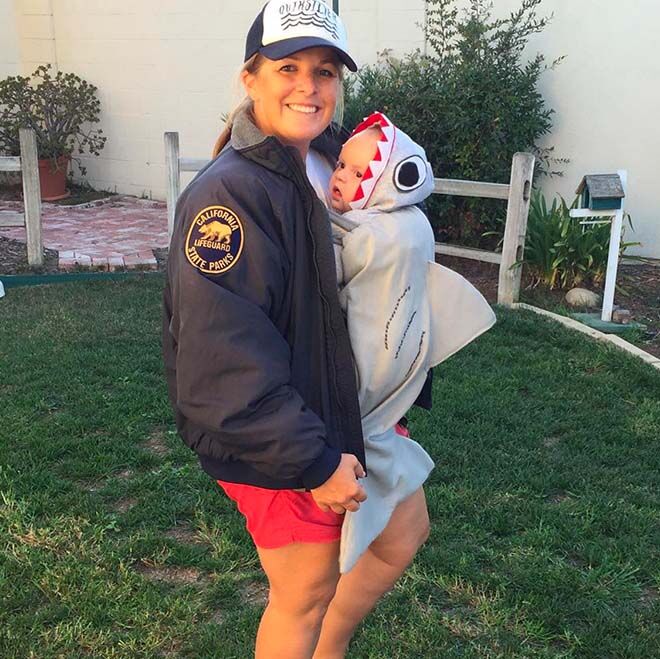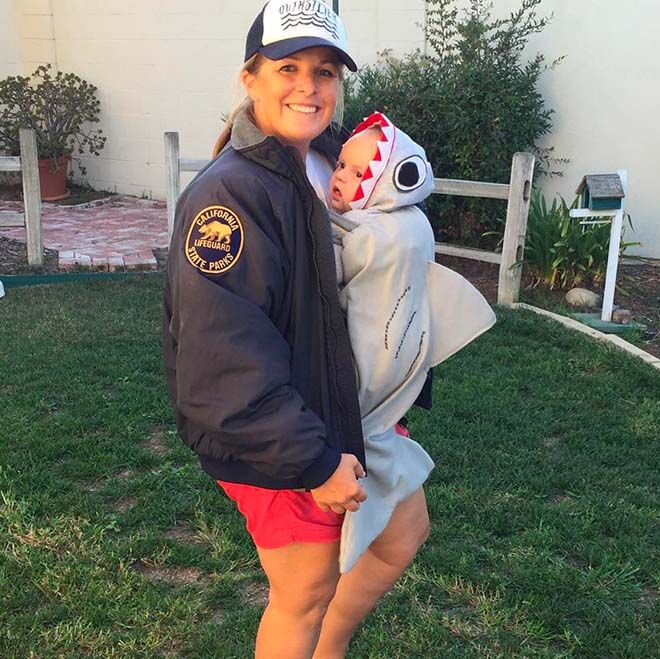 Just when you thought it was safe to go back into the water … (via Lindsey Kenney)
Incy wincy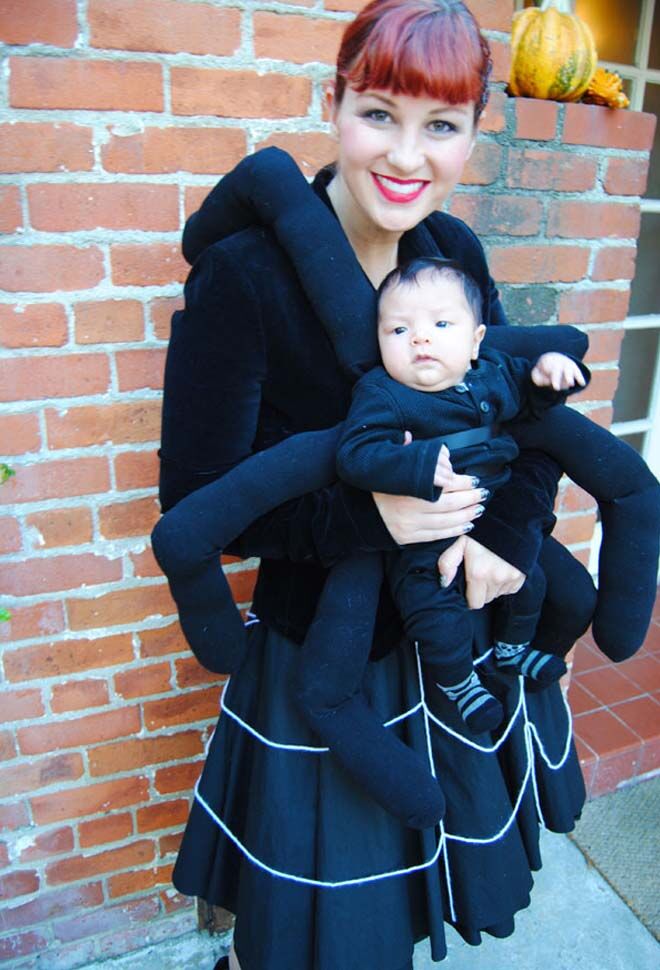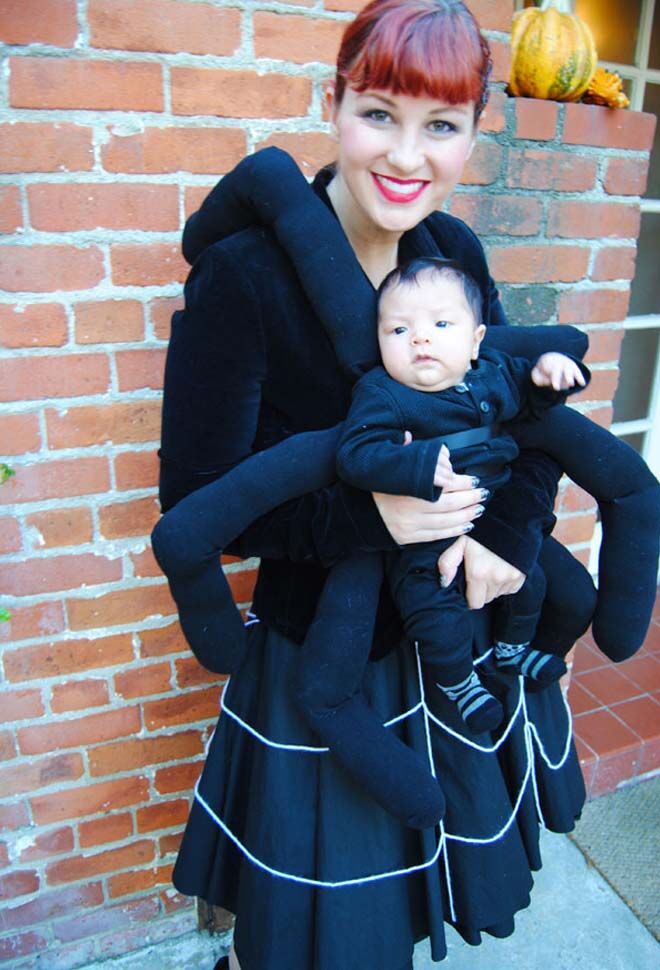 If you've got a spare hour and some black socks handy, you can whip up this brilliant spider and web costume. (via Built by Kids)
The carrying dead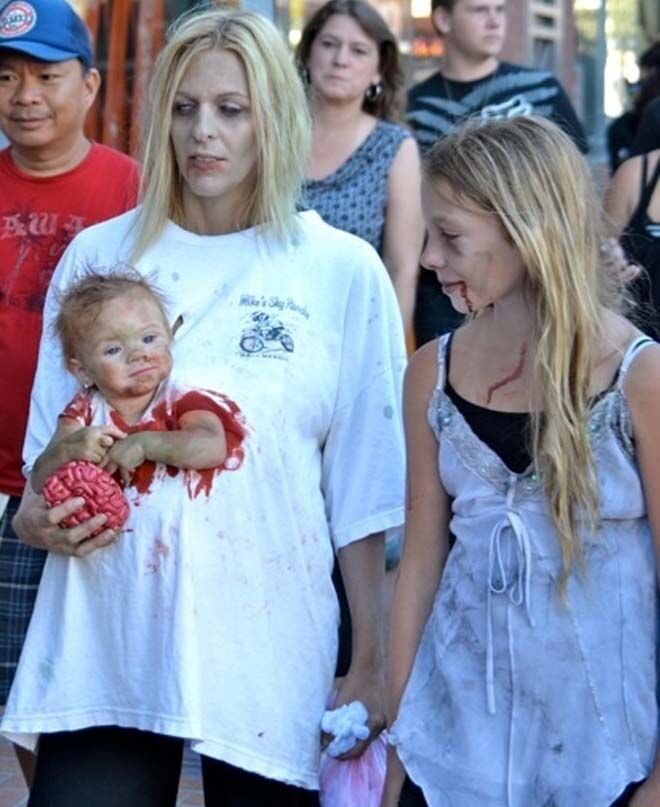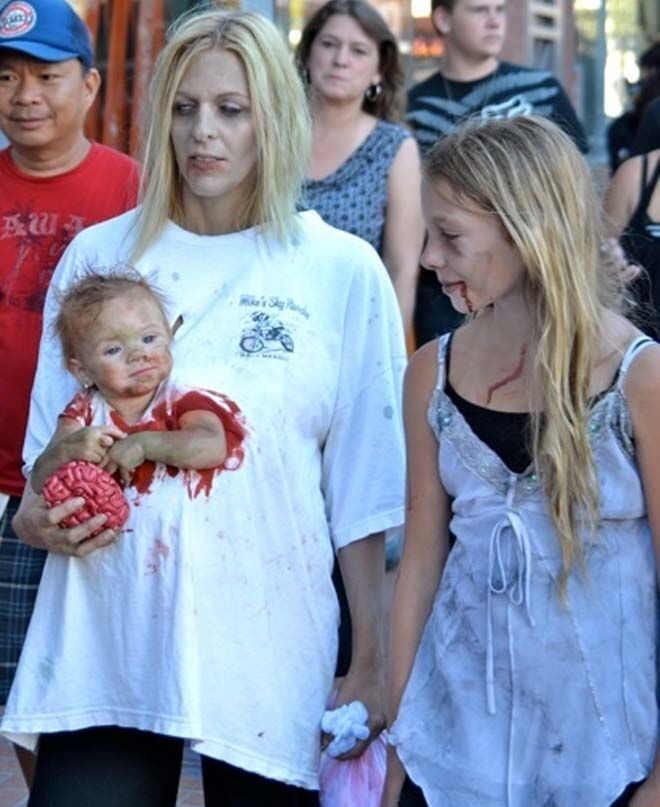 Gross? Yes. Head-turning, clever costume? Totally! Simple, easy to make and completely inappropriate – we love this idea! (original source unknown)

We have so many more Halloween tricks and treats up our sleeves – make sure you check out our costume ideas, recipes and decoration ideas.
Read next …
Got a little monster in the lair?
Feeling like a zombie with non-stop mummy duties? Fear not, Mama! Aussie mums just like you are hiding out in our age-based Facebook baby groups, swapping spooky tales and survival strategies. They're a total game-changer when you need support.
Become a Grapeviner and join the squad today!