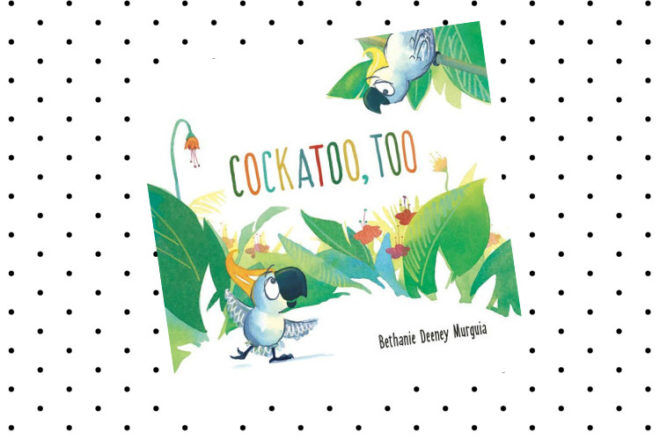 Cockatoo, Too by Bethanie Deeney Murguia
Toucans in tutus and two cockatoos – it's all a bit cuckoo in the best possible way. Laugh along with the antics of two cheeky cockatoos and you'll find you will join the can-can, too.
Wordplay at its finest, Cockatoo, Too will ensure your young reader has a giggle while learning some of the complexities of the English language. Perfect to read aloud and the lush watercolour illustrations will also delight.
Available from Book Depository with free worldwide shipping.
Take a peek …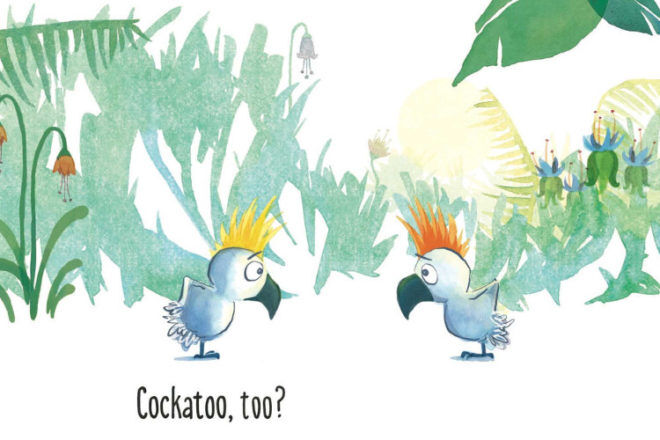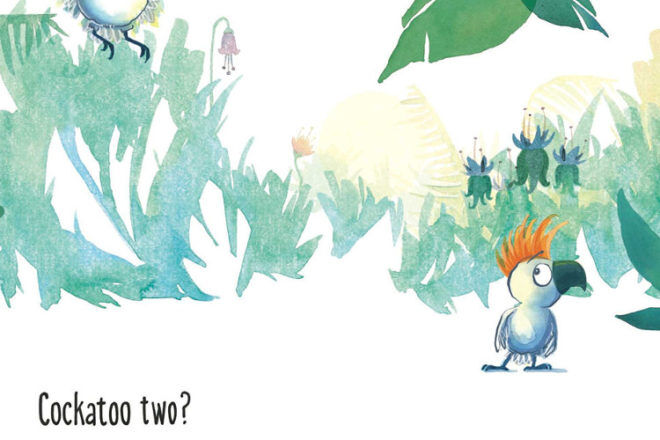 Title: Cockatoo, Too
Author/illustrator: Bethanie Deeney Murguia
For ages: 0-5
Publisher: Five Mile Press
Publication date: December 2015
Format: Hardcover
ISBN: 9781760401047
About the author
Bethanie Deeney Murguia's illustrations have appeared on packaging and in various children's publications. Since 2011, she has focused on writing and illustrating her own picture books. Her work has won numerous accolades, including Oppenheim Toy Portfolio Best Book Awards and Bank Street College Best Books of the Year.