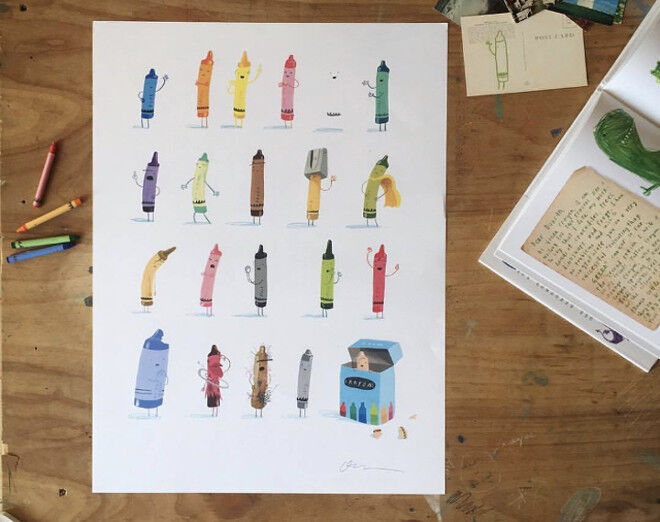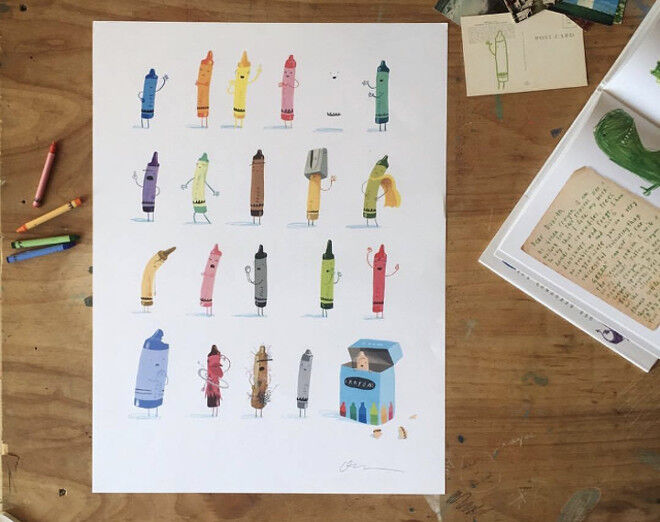 Kids love crayons. They're colourful, textural and feature in some awesome picture books (like 'The Day the Crayons Quit'). So here's how to take your child's crayon cravings to the next level – with some crayontastic crafts and finds.
They are the cheekiest crayons ever to grace the pages of a book (well two books actually), so it's little wonder these characters are so popular with the preschool set.
Devotees of Drew Daywalt and Oliver Jeffers' best-selling children's books The Day the Crayons Quit and The Day the Crayons Came Home will adore these activities and artworks.
Crayon poster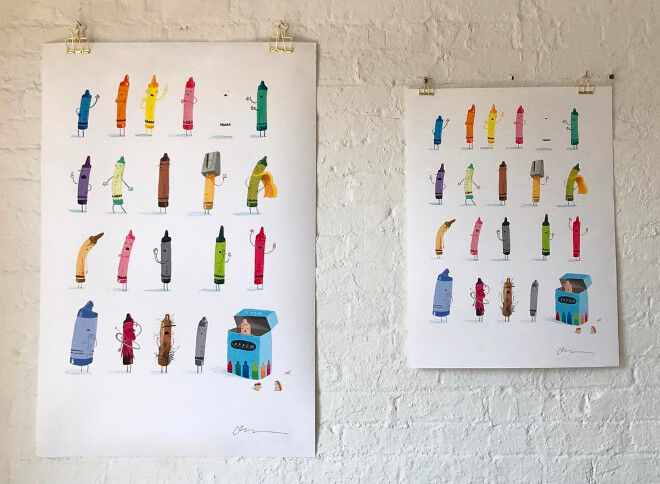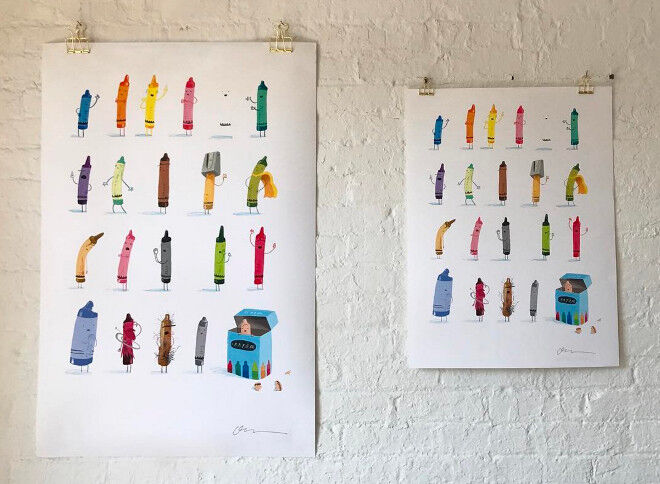 There's the just-released The Day the Crayons Quit posters, which are available from Oliver Jeffers Stuff and come in a large size (US$75) and small (US$50) with free shipping.
DIY crayon wrappers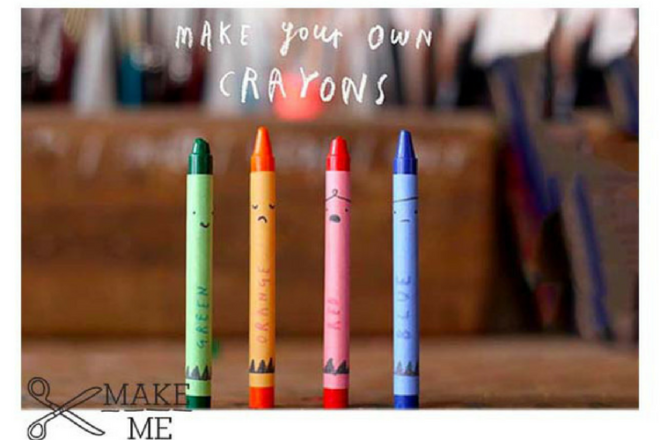 Kids can also have a crack at making their own crayon character collection, following these simple instructions.
Colour me crayon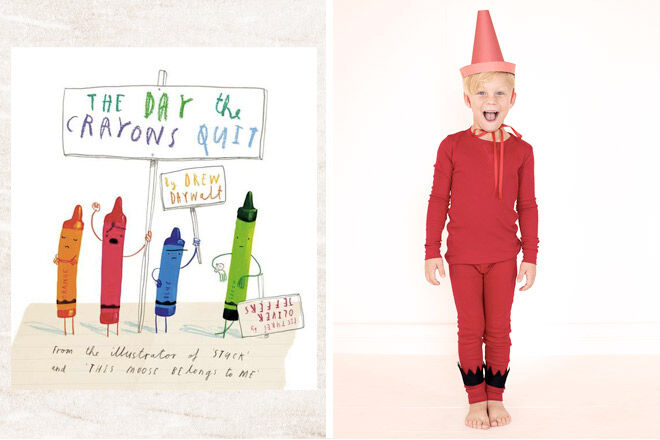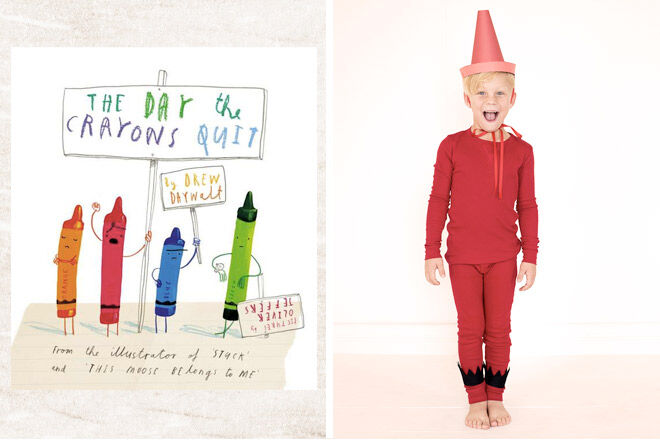 It doesn't have to be Book Week to dress up as your favourite colouring tool – the kids can get creative with this cheap and easy crayon dress up outfit.
Waxing lyrical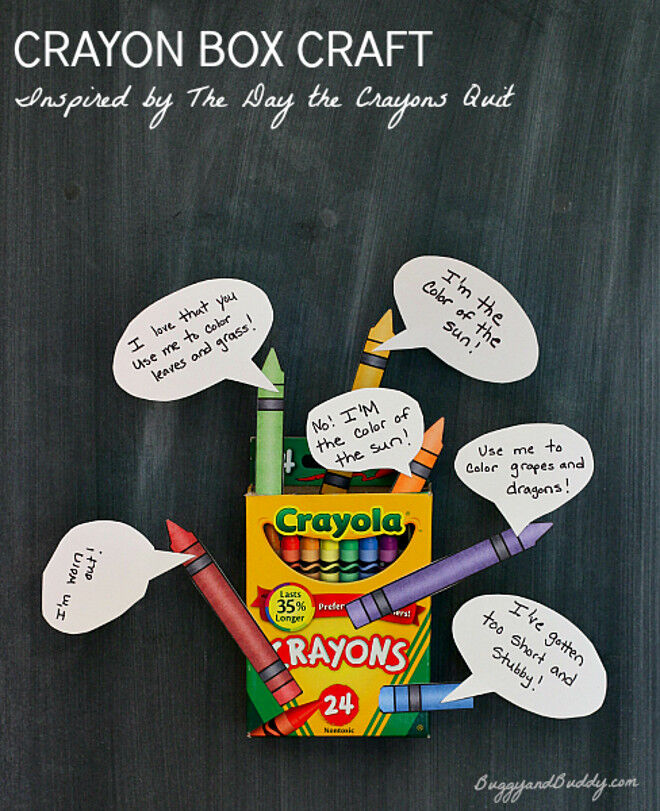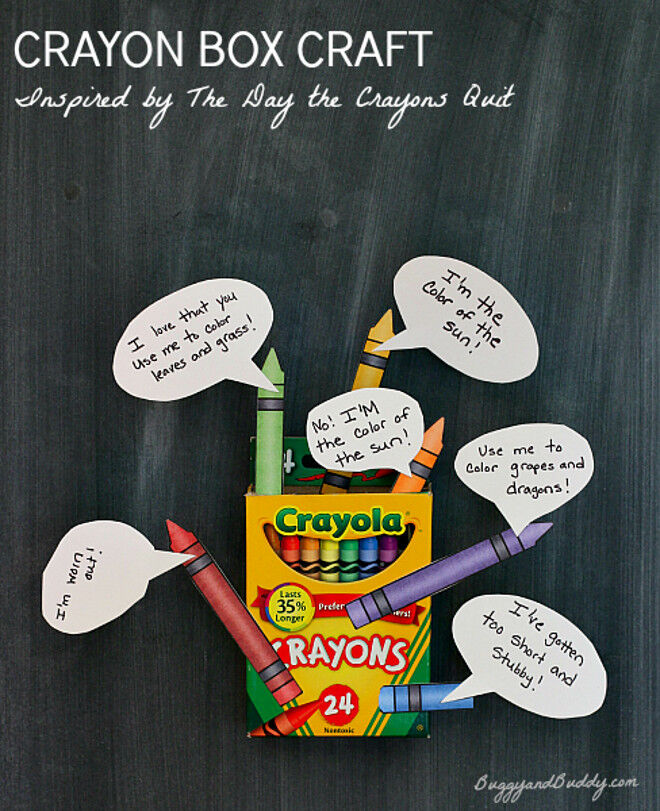 Get the kids to create their own The Day the Crayons Quit-inspired art piece or story using these brilliant free printable from Buggy and Buddy.
The story goes on …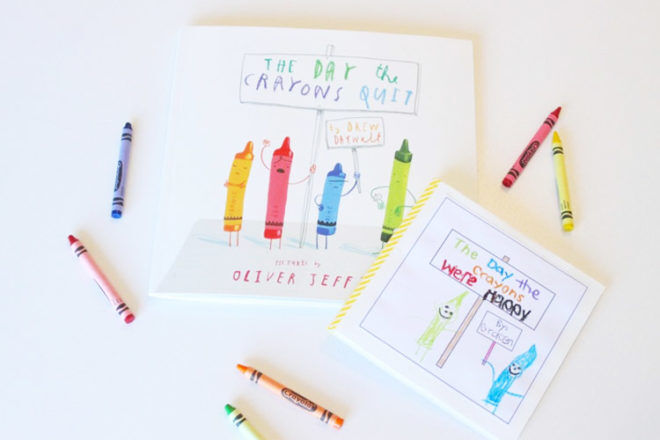 While there is a follow-up story to The Day the Crayons Quit (spoiler alert: they come home!), you can get the kids to create their own sequel using this cute free printable from Muma.Papa.Bubba.
Happy creating crayon addicts!