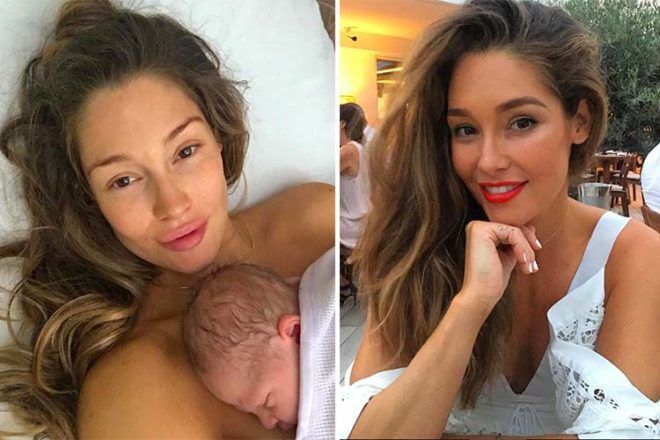 Model and television personality Erin McNaught and her superstar DJ hubby Example are in a bubble of new baby bliss, after the arrival of their second son.
Erin revealed on Instagram that their bouncing babe arrived 'relatively quickly' yesterday morning after a natural and drug-free birth. The couple have given their stunning son an equally magnificent moniker: Ennio Stanley Gleave.
The actress's husband, whose real name is Elliot John Gleave, gushed that his wife 'baked the perfect little cake'. The couple also have a two-year-old boy, Evander.
Erin revealed in 2016 that she'd suffered a miscarriage, and found comfort in sharing her story with others. London-born Example and Erin married in 2013, after she first met the DJ after interviewing him in 2011 for MTV Australia.
Make sure to subscribe to our newsletter and never miss any celebrity baby news.