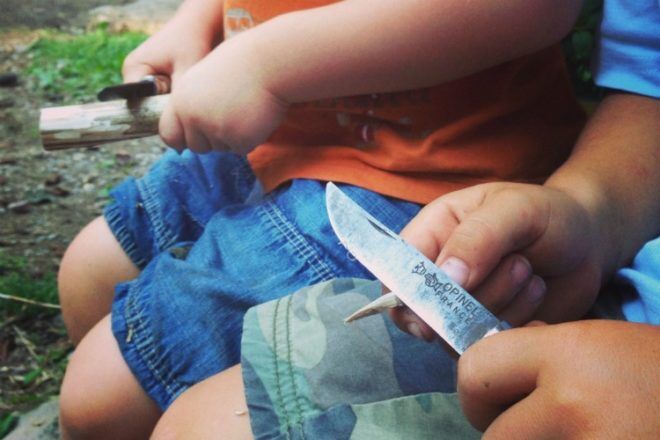 In Australia, kids go to kindergarten to learn how to use a pencil, how to make a sock puppet and how to build a cardboard box castle. In Denmark, kids go to kindergarten to learn how to use a knife, how to make a log house and how to build a fire.
Known as Waldkindergartens, or Forest Kindergarten, these unique educational facilities are staged entirely outside, in the middle of a forest and encourage kids to think outside the crayon box.
Kids go wild – taking outdoor play to a whole new level
At Forest Kindergarten, the world is the children's playground. The forest is their classroom. And, often, the bush is their toilet. Rain, hail, snow or shine, every school day begins and ends in the forest. Teachers encourage the children to explore the forest, to push the boundaries and to discover their strengths and limitations.
Kids spend their days climbing trees, building fires, digging in the dirt, using sharp tools and learning all about nature. They even eat their meals and take their naps outdoors (with mozzy nets protecting them).
---


---
While it may seem a touch controversial to us, these schools are quite popular in Germany and Switzerland with over 1,000 Forest Kindergartens in operation. They believe children thrive in this environment.
In Australia, one childcare centre in Perth has already had huge success allowing their little students to sleep outside during nap time.